Philips Ventilator Malfunctions Result in Another Recall, Investigation of Patient Death
April 22, 2022
By: Russell Maas
While thousands of individuals are already pursuing a Philips CPAP lawsuit over cancer and respiratory injuries caused by toxic sound abatement foam in sleep apnea machines recalled last year, the FDA has announced a Class I recall after discovering that Philips ventilator malfunctions may result in the other devices shutting off without warning, which may have resulted in at least one reported death.
The Philips ventilator recall was announced by the U.S. Food and Drug Administration (FDA) this week, indicating certain V80 and V60/V60 Plus ventilators may contain a defect that cause the ventilators to shut off unexpectedly, and without warning.
To date, the FDA is investigating six reports of the Philips ventilators malfunctioning and shutting off unexpectedly, which has resulted in at least one death and four injuries to patients.
Philips Ventilator Lawsuit
Were you or a loved one injured due to a Philips ventilator malfunction?
CONTACT A LAWYER
The recalled Philips ventilators are used in the hospital and intensive care unit settings to supply high-flow oxygen therapy for patients. However, if the ventilator malfunctions and suddenly shuts down, it may fail to alert the medical staff, and cause potentially fatal outcomes or serious injury to users.
Problems with the Philips ventilators resulted in an Urgent Medical Device Correction letter on March 14, indicating that medical providers can continue to use the products, but the manufacturer recommended that a nurse call/remote alarm system be used to provide a backup signal in the event the ventilators primary alarm does not active.
The recall includes over 100,000 ventilators in total, with approximately 87,000 V60 ventilators, 12,000 V60 Plus ventilators and an undisclosed number of impacted V80 models that were sold globally. The recall includes all lot number and all serial numbers of the V80 and V60/V60 Plus models.
Philips CPAP Machine Recall Lawsuits
The ventilator recall comes as Philips is already dealing with the fall out from a massive CPAP, Bi-PAP and ventilator recall issued last year, impacting millions of breathing machines sold between 2009 and April 2021, which contained a defective sound abatement foam that may degrade and release black particles and chemicals directly into the sleep apnea machine air pathways and the lungs of users.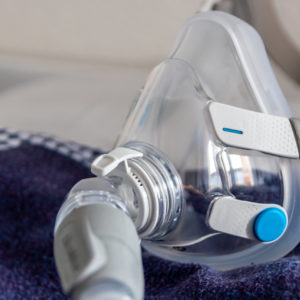 The company now faces lawsuits from users, alleging that years of exposure to toxic particles released by the device's toxic sound abatement foam caused the development of respiratory injuries, lung damage and several forms ofcancer from recalled CPAP machines.
Given common questions of fact and law raised claims filed so far throughout the federal court system, the Philips CPAP/BiPAP litigation has been centralized before Senior U.S. District Judge Joy Flowers Conti in the Western District of Pennsylvania for coordinated discovery and pretrial proceedings, as part of a multidistrict litigation (MDL).
In February, the parties reached a private agreement to extend the Philips CPAP lawsuit statute of limitations, by allowing potential claimants or their attorneys to register claims on a tolling agreement while they investigate their case and determine whether to file a lawsuit over personal injuries, wrongful death or economic damages.
As part of the coordinated pretrial proceedings before Judge Conti, it is expected that the Court will establish a bellwether program where case-specific discovery will be conducted on a group of representative claims. However, if Philips CPAP settlements or another resolution is not reached during the pretrial proceedings, each individual case may later be returned back to the U.S. District Court where it would have originated and set for future trial dates.
"*" indicates required fields