Ford Escape, Fusion Recall Issued Due to Risk of Engine Fires
December 03, 2012
By: Martha Garcia
Ford Motor Co. is recalling more than 89,000 vehicles from their 2013 model year, including Ford Escape crossover SUV's and Fusion vehicles, suggesting that it is not safe for owners to continue to drive them due to the risk of overheating engines, which may catch fire. 
The Ford Escape and Ford Fusion recall affects vehicles with a 1.6-liter engine that were sold in the United States and Canada.
According to company officials, the Ford engine problems stem from leaking fluids that may come in contact with hot parts and potentially cause vehicle fires.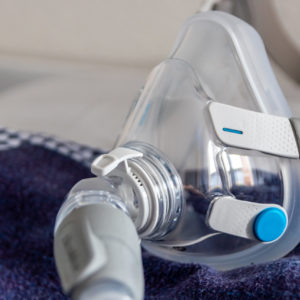 Did You Know?
Millions of Philips CPAP Machines Recalled
Philips DreamStation, CPAP and BiPAP machines sold in recent years may pose a risk of cancer, lung damage and other injuries.
Learn More
At least twelve fires have already been reported among the recalled 2013 Ford Fusion and Escape vehicles, although no injuries have been reported.
Ford is unsure of the exact cause of the malfunction and is working on a solution. In the meantime, the auto maker is urging consumers not to continue driving their vehicles until a solution can be found.
"It is important that affected customers not ignore this recall and contact their dealer as soon as possible," Steve Kenner, director of Ford's Automotive Safety Office, said in a statement released Friday.
The recall affects Fusions and Escapes with 1.6 liter engines, and SE and SEL packages. This includes approximately 73,000 Escapes and nearly 16,000 Fusions of the already 220,000 Escapes and 207,000 Fusions sold this year, according to Autodata Corp. The Escape and Fusion underwent a complete redesign for the 2013 model year.
The recall is the fourth this year to affect new Escapes. Ford recalled nearly 8,000 Escapes in September because of a coolant leak which caused engines to overheat and catch fire.
Ford also recalled the Escape in July for two different problems. First, a problem with fuel lines cracking and leaking was determined to also lead to fire and forced the company to recall more than 11,000 Escapes. The company then recalled more than 450,000 Ford Escape vehicles due to throttle problems.
Safety experts have suggested that more than three recalls in the first year of a vehicle redesign are an indication of serious problems with the quality of the vehicle.
Company officials are working on a fix for the Ford Escape and Fusion vehicles. Many owners reported dashboard warning lights and messages including "Engine Power Reduced to Lower Temps" or Engine over temp, stop safely." Officials warn if dashboard lights illuminate, take precaution and pull off the road, shut off the car and leave the vehicle.
The company urges owners to contact dealers to arrange for loaner vehicles, at no charge, until the owner's cars can be repaired. For more information regarding the recall call (866) 436-7332 or visit Ford's website, www.ford.com. Click "View Notices and Recalls" in the "Support" tab. Owner's of the vehicles can input the 17-digit vehicle identification number to find out if their vehicle is included in the recall.
Photo Courtesy of noelweathers via Flickr CC by 2.0
Josephine

July 1, 2023 at 6:29 pm

My 2013 Ford Fusion Eco Boost caught on fire December 27, 2022 on I-66 heading to pick my kids up from daycare. While I'm so happy that my kids life were safe. We lost everything in our vehicle including their car seats. Even though I had FULL coverage on my vehicle I was told they do not replace personal items in the vehicle. I had to go without a vehicle for months. When my oldest son got sick a[Show More]My 2013 Ford Fusion Eco Boost caught on fire December 27, 2022 on I-66 heading to pick my kids up from daycare. While I'm so happy that my kids life were safe. We lost everything in our vehicle including their car seats. Even though I had FULL coverage on my vehicle I was told they do not replace personal items in the vehicle. I had to go without a vehicle for months. When my oldest son got sick at school I had to walk in that cold wet weather to get him and walk back home with him having the Flu. I ended up losing my job due to no transportation and gained debt trying to pay bills and take care of my kids. Insurance and gap only paid the vehicle off after going back and forth for 3months and I got nothing out of it except pain and suffering.

Leslie

December 8, 2022 at 12:53 pm

My Ford escape 2014 caught on fire while I was driving a vehicle and it burnt up all of my money the insurance company didn't give me no money I ended up without 15-1800 to get a new car couldn't even that wasn't even enough to damn pay on me another vehicle I was driving the car when flame start coming out my muffler and people in traffic had to pull over and say ma'am your car is shooting out fi[Show More]My Ford escape 2014 caught on fire while I was driving a vehicle and it burnt up all of my money the insurance company didn't give me no money I ended up without 15-1800 to get a new car couldn't even that wasn't even enough to damn pay on me another vehicle I was driving the car when flame start coming out my muffler and people in traffic had to pull over and say ma'am your car is shooting out fireballs I could have been killed I was choking and getting sick from the fumes all of my belongings got burnt up in my vehicle I ended up out of all my money

Elisa

February 7, 2022 at 11:03 am

My 2013 Ford escape litterally burst into flames from the engine with me and my fiance and daughter in the car feb 28th, 2020 and was a complete and total loss after only having it a few months and still owing payment's on it. Tried to get in touch with Ford and they completely ignored me. It has caused not only PTSD but undue hardship on my family not having a vehicle for almost a year before we [Show More]My 2013 Ford escape litterally burst into flames from the engine with me and my fiance and daughter in the car feb 28th, 2020 and was a complete and total loss after only having it a few months and still owing payment's on it. Tried to get in touch with Ford and they completely ignored me. It has caused not only PTSD but undue hardship on my family not having a vehicle for almost a year before we were sold a lemon that no longer works and have to now take this used dealership to court. This is completely and utterly unforgivable I lost around 2k of items in the car and the insurance refused to cover the losses in the vehicle. We were already in a state family shelter and had to have the director of the shelter come and pick us up off the highway as the state police would only drop us off not on the highway at the closest McDonald's which was about to close we were 3 hours away in western Massachusetts from where we are actually from as the state put us way out there in the family congregate shelter and that cat was our only way to get anywhere or do anything. We got no money for our burnt up vehicle and the gap insurance covered what we owed and we were left with absolutely nothing. All of a sudden while driving my screen gives me an alert that it is reducing power to the engine to cool the car down to pull over immediately and I did, within 10 seconds my fiance was about to pull up the hood after I popped it from the inside when we both saw the flames, we had to rip my toddler daughter out of the car and run down a 2 line highway in freezing temperatures at between 8-9pm at night and get far away from the vehicle, it took less than 10 mins for my car to be fully engulfed in flames. The fire dept told us we could not salvage anything in the vehicle that everything was gone.

Rosalyn

October 9, 2021 at 3:30 pm

About a 2013 Ford Fusion EcoBoost pre-owned 6 months ago last month by pulling into my driveway my car burst into flames coming from the motor and burnt my car damage my house and my other car I do not have insurance on this car and almost had it paid off there's no signs of overheating car was running fine but now me a single mother of two has no way to do simple Necessities like go to the grocer[Show More]About a 2013 Ford Fusion EcoBoost pre-owned 6 months ago last month by pulling into my driveway my car burst into flames coming from the motor and burnt my car damage my house and my other car I do not have insurance on this car and almost had it paid off there's no signs of overheating car was running fine but now me a single mother of two has no way to do simple Necessities like go to the grocery store take me to school the fire marshal said that it was clear that the fire came from the middle of the motor area the car was completely burnt and I think the Ford Motor Company is responsible they shouldn't made it more aware to the public that there is a possible fire and should have done more to prevent family from getting hurt fire something you don't mess with
"*" indicates required fields