Ford Recalls 1.5M F-150 Trucks Due To Transmission Issues
February 14, 2019
By: Russell Maas
Nearly 1.5 million Ford F-150 pick-up trucks are being recalled, following several consumer complaints about the automatic transmission experiencing an unexpected downshift while in motion, potentially increasing the risk of an accident. 
The Ford F-150 recall was announced by Ford Motor Company on February 13, due to transmission problems that may result in an intermittent loss from the speed sensor. As a result, the vehicle may unexpectedly downshift to first gear, which may impact the drivers ability to control the truck. To date, Ford is aware of at least five accidents that appear to stem from the transmission failure.
The recalled vehicles are equipped with 6-speed automatic transmissions that could be subject to a loss of transmissions due to a failure in the powertrain control module that recognizes the speed sensor signal. Ford is warning customers that in this event, the vehicle could spontaneously downshift to first gear, significantly lowering the speed of the vehicle and increase the risk of a crash.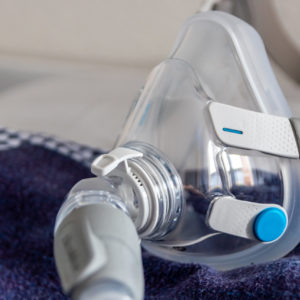 Did You Know?
Millions of Philips CPAP Machines Recalled
Philips DreamStation, CPAP and BiPAP machines sold in recent years may pose a risk of cancer, lung damage and other injuries.
Learn More
Approximately 1.48 million vehicles are impacted by the recall, including model year 2011 through 2013 Ford F-150 vehicles manufactured at the Dearborn Assembly Plant from April 29, 2010 through October 28, 2013 and the Kansas Assembly Plant from May 18, 2010 to November 2013.
According to the recall notice, 1.26 million impacted Ford trucks were distributed to dealers throughout the United States and its territories for sale, while the remaining 220,000 vehicles were distributed for sale in Canada.
Customers will receive notice in the mail with details on the recall and how to schedule a repair at their local dealer, who are instructed to update the power control module software, Ford announced.
Customers with additional questions or concerns regarding the F-150 recall may contact Ford Customer Service at 1-800-392-3673 and reference the recall number 198S07.
The F-150 recall is one of three announced this week by the automobile manufacturer. Ford also announced a recall of approximately 27,000 model year 2017 through 2019 Lincoln Continental vehicles due to reports of intermittently functioning door latches that may have silicone build-ups preventing the doors from fully latching.
The third recall announced this week includes roughly 4,200 2019 Mustang, Lincoln Nautilus and Lincoln Navigator vehicles which have instrument panel cluster assemblies that may become blank upon vehicle start-up.
Larry

May 6, 2023 at 8:14 pm

Hello my Ford F-150 downshifted at 65 mph and now it's at the dealership.

Tonya

March 8, 2023 at 2:21 pm

I see where this recall was done years ago it is now 2023. And my 2013 Ford f150 needs This part replaced, speed sensor in the lead frame and you cannot find any !!!!! The Ford dealer will do the work if you can find the Ford. Part but you cannot find and there are over 17000 on back order . WHAT IS BEING DONE ABOUT THIS PROBLEM??? I still owe 9000$ on my truck and cannot drive it. Today I read th[Show More]I see where this recall was done years ago it is now 2023. And my 2013 Ford f150 needs This part replaced, speed sensor in the lead frame and you cannot find any !!!!! The Ford dealer will do the work if you can find the Ford. Part but you cannot find and there are over 17000 on back order . WHAT IS BEING DONE ABOUT THIS PROBLEM??? I still owe 9000$ on my truck and cannot drive it. Today I read that Ford is not building this part anymore SO what are we the customer supposed to do ????

FRED

September 21, 2022 at 10:39 pm

transmission the falls under Fords CSP (cust. Satisfaction program) and also the 19N01 safety recall. I actually was not having any problems with the truck but decided to take it to my local Ford Dealer to get the recall repair completed. (I felt this was the right and safe thing to do) well after getting the truck back the transmission began giving me a multitude of serious problems so it's been[Show More]transmission the falls under Fords CSP (cust. Satisfaction program) and also the 19N01 safety recall. I actually was not having any problems with the truck but decided to take it to my local Ford Dealer to get the recall repair completed. (I felt this was the right and safe thing to do) well after getting the truck back the transmission began giving me a multitude of serious problems so it's been at the shop now for 2 months and there telling me it will be several months before I can get it back

Steven

August 30, 2022 at 5:29 pm

I have a 2013 F150 and the wrench will flash on the screen, the speedometer quits working and it locks in 3rd gear. Sometimes it gets stuck in 1st gear and when going downhill in tow/haul it will suddenly downshift from 6th gear to 1st. I had it diagnosed at the Chevy dealership as the lead frame and now I'm trying to get ford to fix it, but Ive heard several Ford dealerships won't unless they can[Show More]I have a 2013 F150 and the wrench will flash on the screen, the speedometer quits working and it locks in 3rd gear. Sometimes it gets stuck in 1st gear and when going downhill in tow/haul it will suddenly downshift from 6th gear to 1st. I had it diagnosed at the Chevy dealership as the lead frame and now I'm trying to get ford to fix it, but Ive heard several Ford dealerships won't unless they can replicate the issue, but the issue is intermittent, but it could potentially be dangerous. I think there should be an absolute recall, rather than an extended warranty, because so many instances of the warranty not being honored.

Dominic

August 11, 2022 at 9:08 pm

I took my 2012 in for the same issues molded lead frame that was a month ago ford ordered the part. First they told me 2weeks now there telling they have no ideal when it will come in . Said up to 6 months.

Mark

June 7, 2022 at 5:25 pm

I have been experiencing numerous accounts of my 2013 Ford F-150 having transmission issues to include locking up in first gear, speedometer failing, gauges dashing out, and downshifting at higher speeds. I recently took my Ford into a dealer after knowing the issue was the molded lead frame which different mechanics have told me that was the problem. My problem was that Ford is denying mechanics [Show More]I have been experiencing numerous accounts of my 2013 Ford F-150 having transmission issues to include locking up in first gear, speedometer failing, gauges dashing out, and downshifting at higher speeds. I recently took my Ford into a dealer after knowing the issue was the molded lead frame which different mechanics have told me that was the problem. My problem was that Ford is denying mechanics to fix the problem if "they" cannot get the problem to show a code to prove that is the problem. I called Ford customer service and they were a broken record telling me that they can't fix it unless it codes, but Ford already knows what the issue is since they extended the warranty on it. I addressed this inherent danger to them of down shifting at high speeds and they said nothing they can do.

Juan

June 2, 2022 at 9:33 pm

I have a 2012 Ford F-150 and a month ago have problem with the speed sensor .. I buy this truck on January 20 . Can u help me .

rodney

October 12, 2021 at 11:51 am

Have 2013 Lariat and it will drop from 6 gear to low gear while driving at 60 mph and almost caused wreck. Had checked by independent service company and they confirmed that the high speed sensor is the problem. I have call my dealer who sold truck to me and am waiting for return call to schedule replacement sensor. This is the second day I am waiting for return call. How long must I wait to sched[Show More]Have 2013 Lariat and it will drop from 6 gear to low gear while driving at 60 mph and almost caused wreck. Had checked by independent service company and they confirmed that the high speed sensor is the problem. I have call my dealer who sold truck to me and am waiting for return call to schedule replacement sensor. This is the second day I am waiting for return call. How long must I wait to schedule service or do I walk to scheduled doctor appointments?

Dana

June 29, 2021 at 11:57 am

I have 2013 Ford F 150 I have taken it back twice for the recall Lead Frame recall When i puled in to the service drive the tech just told me to turn it off and then back on again He also told me that it was probably he battery and cables Next day i get new battery and cables truck is still shutting down gages disappear I call 5 Star Ford by my house and they tell be it will be 3 wee[Show More]I have 2013 Ford F 150 I have taken it back twice for the recall Lead Frame recall When i puled in to the service drive the tech just told me to turn it off and then back on again He also told me that it was probably he battery and cables Next day i get new battery and cables truck is still shutting down gages disappear I call 5 Star Ford by my house and they tell be it will be 3 weeks before they can look at it I take it to Marcs garage They run a diag and the PO722 Lead Frame recall shows up I call 5 Star Ford They till me it will be 2 weeks before they can look at it But i leave it with them because the truck gears down and the same problem is still occurring The service department calls me and informs me that they know this is the problem However it will be $ 1400 because the technician can get the code to come up again Even though I provided the dealership service department will the documentation They cannot go by the diagnostic at Marcs garage They said their technician had to get it to code I call Ford customer service an get a gal who has no idea what I am talking about ????? I am afraid to drive the truck FYI it only has 74 k miles on it Is the any class action suits over this issue and where can get help with this issue

Don

April 19, 2021 at 4:39 am

Have a 2012 Ford F-150 XL 3.7 transmission drops gears for no reason at all had several close calls yes scares the heck out of me because I carry 1200 lb the back of my truck does it so often I've had to replace the U-joints three times just because I felt like I needed to do it for safety and I have had my truck in for their recall and they told me they already did it there's no need to do it aga[Show More]Have a 2012 Ford F-150 XL 3.7 transmission drops gears for no reason at all had several close calls yes scares the heck out of me because I carry 1200 lb the back of my truck does it so often I've had to replace the U-joints three times just because I felt like I needed to do it for safety and I have had my truck in for their recall and they told me they already did it there's no need to do it again but I tell him he keeps doing it recalls already been done on the truck there's no need to do anything else?

Evan

February 16, 2020 at 9:33 pm

I received the recall notification Wednesday, February 13th. I brought my 2012 F-150 into the nearest dealership the following day, Thursday the 14th. They walked me through the 'reprogramming' they were going to do. A few hours later I received a call stating that it was finished and fixed. When I picked it up, I was told that the drive may be 'a little rough' for the first 100 miles. The truck d[Show More]I received the recall notification Wednesday, February 13th. I brought my 2012 F-150 into the nearest dealership the following day, Thursday the 14th. They walked me through the 'reprogramming' they were going to do. A few hours later I received a call stating that it was finished and fixed. When I picked it up, I was told that the drive may be 'a little rough' for the first 100 miles. The truck downshifted suddenly four times in the first 15 minutes. As well, with no warning, the truck will become stuck in one gear (typically first) when pulling away from a stop sign or light. Very concerning with traffic behind you or stopped on an incline. I brought my truck back into another dealership Saturday, February 15th for a closer look. I received a call later stating that the 'reprogramming' was completed, but there was another recall due to the wrench symbol being shown on my dash indicators. Fortunately for Ford Motor Company, unfortunately for me, my truck is 4,000 miles over the limit to have this second recall costs covered. Parts and labor will now cost me $600. It doesn't take a mechanic to realize that sudden shifting in a transmission will cause permanent damage. It also doesn't take a mechanic to realize that this is the cause of my further transmission damage, which will now require a large amount of money to fix something that I have already been told was fixed twice. Why is Ford not covering these costs? Why did Ford wait so long to notify me? It feels as though they deliberately waited knowing that trucks like mine would exceed the mileage limit in the time it took them to enact the first recall. Do I have any options?

Nick

November 7, 2019 at 11:31 pm

I have already gotten the software update. It has not fixed the downshift issue. Also the truck shudders like crazy like its going to fall apart. Somedays it doesnt some times it's bad, especially when taking off from a stop. Transmission downshifted from 6th to 1st while accelerating 3 times so far Twice after the new software update. And Ford will not replace moulded leadframe unless code[Show More]I have already gotten the software update. It has not fixed the downshift issue. Also the truck shudders like crazy like its going to fall apart. Somedays it doesnt some times it's bad, especially when taking off from a stop. Transmission downshifted from 6th to 1st while accelerating 3 times so far Twice after the new software update. And Ford will not replace moulded leadframe unless code shows up for it specifically. This is bullshit. That's where all the sensors are, and is clearly the problem.

Ken

August 27, 2019 at 9:41 pm

I have a 2013 F150 STX 4X4, 5.OL that I bought new and have 52,000 miles on it. I love the truck and have had no issues with it at all. I got my recall notice and made an appointment with the Dealership I purchased the truck through to have the transmission recoded even though up to that point I had not experienced any of the downshifting problems. I only waited about an hour and the Service Dept.[Show More]I have a 2013 F150 STX 4X4, 5.OL that I bought new and have 52,000 miles on it. I love the truck and have had no issues with it at all. I got my recall notice and made an appointment with the Dealership I purchased the truck through to have the transmission recoded even though up to that point I had not experienced any of the downshifting problems. I only waited about an hour and the Service Dept. gave me my keys and said it was all done. Shortly (days) after I was traveling on a main roadway (4 lanes) at 60 mph and the truck went from 6th gear into 1st gear with no warning. I was almost struck in the rear before I could move the transmission into neutral and coast onto the shoulder. I shut the truck down, restarted, and had no more issues for a week. I was bringing my son home from the hospital after having a back surgery where his back was fused with a plate when the truck did it again. The truck was taken back to the dealer and they kept it for over a week. This time the deal said my truck may not have been required to have the fix done since I have a 5.L V-8 and the recall was only for the 6 speed six cylinder engines and 6 speed transmissions.The truck ran fine for the next few weeks. Last Sunday while on a 500 mile return trip from Maine to NJ the transmission downshifted twice in the same day. I simply moved the selector into neutral and back into drive and it shifted normal. I made another appointment but can't get in for two weeks. The dealership is now saying if I didn't have the extended warranty Ford won't do anything since their records indicate the repairs have been made already. That just isn't right.

Andrew

July 1, 2019 at 8:31 pm

I was driving CHRISTMAS night with my 2 and 4 year little girls when my 2013 F 150 downshifted to first gear going 75 mph. Ruined my transmission and we had to wait an hour and a half for a wrecker to come tow us an hour and half back home at my expense. Ford has been dodging me for 6 months now. Me and my little girls could have been killed. Im all for a class action lawsuit how do we do it?

Mark

June 28, 2019 at 1:25 pm

Same issue with mine last week. At Ford now as we speak. Advised there is another recall to redo what was not done right the first time. Doing a out 40 when mine did the wrench on the screen. Speed showing zero and scared the crap out of me.

Michael

June 13, 2019 at 3:32 pm

My Ford F150 2013 is now at the Ford dealership in Paris Arkansas because of the Safety Recall Notice 19S07 / NHTSA Recall 19V-075 Default in the truck that causes the transmission to drop in to first gear at speed. I was doing about 45 miles an hour and it felt like i had been hit by a mac truck in the rear end. It broke my U-Joint and screwed up the transmission to the point that my local repair[Show More]My Ford F150 2013 is now at the Ford dealership in Paris Arkansas because of the Safety Recall Notice 19S07 / NHTSA Recall 19V-075 Default in the truck that causes the transmission to drop in to first gear at speed. I was doing about 45 miles an hour and it felt like i had been hit by a mac truck in the rear end. It broke my U-Joint and screwed up the transmission to the point that my local repair shop found chunks of metal in the transmission pan. I received the "IMPORTANT SAFETY RECALL" Letter in March of 2019 but FORD has not established a repair procedure for the 2013 6 speed transmission. I managed to start a case with FORD CAS-17940987-N5K1F4 but now it has been over a week and the dealership is not getting a response as to how to proceed. Supposedly the recall team is saying oh well the transmission is not showing the right code. I don't know what code do you need when it locks up the wheels on the truck and feels like someone slammed in to you. If anyone is going 60 or on a wet or gravel road when it happens they will be dead. Ford provided an additional case number with no additional information CAS-21844280 Maybe it is class action time??? #FORDRECALLCLASSACTION

chad

May 17, 2019 at 2:33 pm

I have a 2013 Ford F150 that is experiencing the downshifting at high speeds. Ford will not do anything about the issue. I feel the truck is unsafe to drive and all they tell me is they are working on the problem. Lets start a class action!!

Ron

May 14, 2019 at 1:49 pm

My 2013 will downshift to first gear while traveling 70mph on the interstate. This happens the moment the speedometer needle drops to zero although the truck's actual speed is 70mph. Ford has been no help. They've issued a recall while at the same time admitting there's nothing they can do about the problem. Apparently, their software engineers are "working on it". This has been occurring with my [Show More]My 2013 will downshift to first gear while traveling 70mph on the interstate. This happens the moment the speedometer needle drops to zero although the truck's actual speed is 70mph. Ford has been no help. They've issued a recall while at the same time admitting there's nothing they can do about the problem. Apparently, their software engineers are "working on it". This has been occurring with my F150 since January 2019. It's now May 2019. I'm quite disgusted. Fortunately , no accidents yet but this problem has resulted in several close calls. I've almost been rear ended countless times. Is there not a class action suit regarding this. I would gladly participate in one.

Kim

May 8, 2019 at 11:51 am

So far all they want us to is pay for test to be don when it's not my recall its Ford we should not have to pay a dime out of pocket for this we just bought are truck 7 months ago and it will not even start and they are just keep coming up with more excuses but not fixing are truck
"*" indicates required fields