Formaldehyde in Brazilian Blowout Hair Products Raise Concerns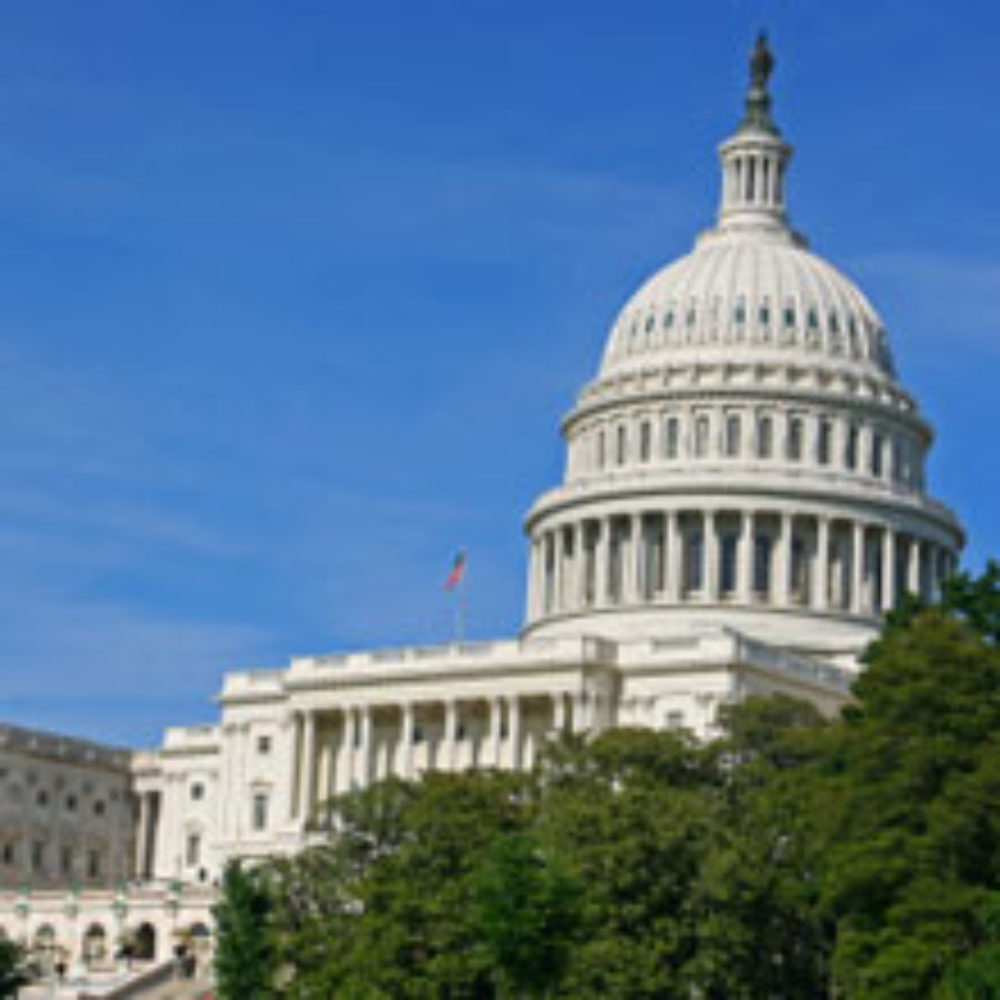 December 14, 2012
By: Martha Garcia
Three members of congress are calling on the FDA to investigate and take further action against companies that manufacture popular hair straightening treatments that contain formaldehyde, which are commonly referred to as Brazilian Blowouts.
In a letter dated Dec. 11 addressed to Margaret A. Hamburg,M.D., commissioner of the FDA, Edward J. Markey (D-Mass), Jan Schakowsky (D-Ill) and Earl Blumenauer (D-Ore) outline the use of methylene glycol as an ingredient in the use of hair straightening treatments.
The representatives specifically name the GIB, LLC. Brazilian Blowout Solution and Acai Professional Smoothing Solution as offending products. The products contain methylene glycol, a liquid form of formaldehyde. The letter urges the FDA to protect consumers and workers using the products from serious adverse effects.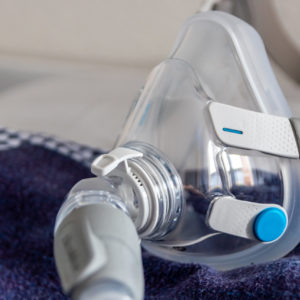 Did You Know?
Millions of Philips CPAP Machines Recalled
Philips DreamStation, CPAP and BiPAP machines sold in recent years may pose a risk of cancer, lung damage and other injuries.
Learn More
The Brazilian Blowout treatment is a salon process to straighten curly hair through heat processing of blow drying and flat ironing. The entire process takes approximately an hour and a half to complete. The results last about 10 to 12 weeks.
Harmful Effects of Formaldehyde
After receiving numerous complaints regarding the serious adverse effects as a result of the Brazilian Blowout products Oregon Occupational Safety and Health Division (Oregon OSHA) and Oregon Health and Science University conducted testing, which revealed extremely high levels of formaldehyde in the products.
The OSHA testing found the products contained between 4.85% and 10.6% formaldehyde. The current OSHA formaldehyde standard threshold stands at a mere 0.1%. This prompted an OSHA hazard alert in Oct. 2010.
Following the complaints and OSHA alert, congress members sent a letter to the FDA in May 2011, urging quick action and a voluntary recall of the products. They called for the institution of accurate labeling of the products and a review of the formaldehyde chemical to determine if it should be banned due to health risks.
Formaldehyde is a chemical used to manufacture building materials, resins, household products and is used as an embalming agent. It is classified as a probable carcinogen by the EPA and was determined by the National Academy of Sciences to cause cancer in humans.
Common symptoms of exposure to formaldehyde may include respiratory symptoms, eye, nose and throat irritation, headaches, nausea, chest pain, vomiting and rashes. The chemical has been linked to some forms of cancer and leukemia. Canada, Ireland and Australia have all banned the distribution of Brazilian Blowout products.
Lawmakers Demand More FDA Oversight
During the OSHA testing the highest amounts of formaldehyde were found in the Acai Professional Smoothing Solution which is labeled as "formaldehyde-free." This led the FDA to issue a warning letter in August 2011 to the manufacturer stating that the product was adulterated and misbranded under federal law and called for a reformulation.
GIB refused to reformulate the product or lessen the amount of formaldehyde used in product, according to the lawmakers. The company then released a new product, Zero+solution, claiming it did not release any percentage of formaldehyde "before, during and after the treatment."
The representatives allege no action has been taken by the FDA against the company to determine the safety of the current or new products and are calling on the FDA to protect public health and use its legal authority to remove the product from the market.
The letter requests information pertaining to any action taken against GIB, LLC, an evaluation of any new GIB products or other products on the market containing formaldehyde, and an additional evaluation of Brazilian Blowout products to determine if they are safe for at-home use by December 21.
Mary

December 19, 2013 at 11:15 pm

Brazilian Blowout Kills. I am a 50 year old woman. Three years ago, I bought my new home, my fiancé and I were doing invitro, I was planning my wedding, and my life was incredibly amazing. I decided to get a Brazilian Blowout at a certified salon that GIB, the manufacturer of Brazilian Blowout, had recommended on their website. It just so happened that it was a salon I had been going to for 10 [Show More]Brazilian Blowout Kills. I am a 50 year old woman. Three years ago, I bought my new home, my fiancé and I were doing invitro, I was planning my wedding, and my life was incredibly amazing. I decided to get a Brazilian Blowout at a certified salon that GIB, the manufacturer of Brazilian Blowout, had recommended on their website. It just so happened that it was a salon I had been going to for 10 years. I had this amazing, beautiful, long, massive hair. I thought it would make my hair even shinier. All the literature stated that it had NO harsh chemicals and it would wash out. A week after getting the Brazilian Blowout treatment, I began getting horribly ill. My hair fell out, my teeth fell out, I got pancreatitis, intestinal damage, I became sterile overnight, and my DNA changed. I was in and out of emergency rooms and hospitals. I saw hundreds of doctors. Because of the false Material Data Sheets that GIB submitted to hospitals and FDA and other entities, I couldn't get medical help because the doctors kept saying it couldn't be the product. They told me that there was nothing harmful in the product to explain the severe illnesses I was going through. Last August, I settled a lawsuit with GIB, the manufacturer of Brazilian Blowout for damages. My medical bills have been in the millions. I now have to do blood exchanges (plasma phoresis) three times a week; a person can only this treatment if they are critical because it is an extremely risky procedure. I also do IVIG (immunology treatments via IV), blood transfusions, steroids, and many, many other drugs. My brain has now severely atrophied, I have parts of my brain that no longer have blood flow, my organs have shrunk, I have kidney, liver, intestinal, stomach, and pancreas failures, I have calcium deposits throughout my whole body that are causing severe blockage, my vascular (blood vessels) are collapsing, quickly losing my eyesight, my nose is collapsing, and my inner ears have shrunk and am losing my hearing. The pain in my head is excruciating. Sadly enough, I am dying, and will be the first person in the US to die from this treatment. (Someone already died several years ago in Brazil, and the product is prohibited in most countries. Since the Brazilian Blowout product came on the market hundreds of thousands of people got ill. (Just look at all of the FDA, workmen comp cases, medical facility reports, OSHA, and California State District Attorney case). The original product contained 5-7 times more formaldehyde than embalming solution. (When one drop of formaldehyde is released in a commercial or industrial setting, the business has to be shut down and authorities notified. The person in a commercial setting must wear a complete hazardous material suit to cover ever inch of their body.) Clients and salon workers are wearing no protective gear. The new round of Brazilian Blowout products have even more formaldehyde than the original products. (My attorney had the new products tested as well, and we forwarded them to the California State Deputy District Attorney, Claudia Polski. The product gets completely absorbed into the body via the head and via inhalation. I had my hair tested two months after the treatment, and I was still off-gassing levels of formaldehyde way above the legal limits. I had to shave off the rest of my hair. I looked like a GI Jane, but my father, Anthony Casamento, Congressional Medal of Honor recipient, would have still thought I looked beautiful, and I was being a brave soldier. My fiance got a hole the size of a gunshot wound in his liver from sleeping with me and taking care of me. My little adopted doggie, Buddy, is also dying. He absorbed the chemicals from laying on my pillow. I can't change the fact that I am dying from using the Brazilian Blowout, but maybe I could save lives. If just one person is saved from such a horrible fate, then at least what I am going through would not be in vane. I prayer that you will get this information out there to save the lives of others. God Bless.
"*" indicates required fields