Lumber Liquidators To Discontinue Formaldehyde-Laced Chinese Laminate Flooring: CPSC
June 20, 2016
By: Russell Maas
Following months of concerns about health risks posed by laminate wood flooring that may emit high levels of formaldehyde, Lumber Liquidators has agreed to conduct comprehensive in-home testing for consumers and indicates that it will no longer sell certain flooring products imported from China and. 
The U.S. Consumer Product Safety Commission (CPSC) issued a press release on June 16, announcing that Lumber Liquidators the company will not resume selling certain laminate wood flooring products made in China due to the risk of formaldehyde exposure. The company has also agreed to conduct testing over the next three years as part of a recall program offered for homeowners who had the Lumber Liquidators flooring installed in their home.
To date, roughly 1,300 of the 17,000 households impacted by the recall program have been tested for excessive formaldehyde levels.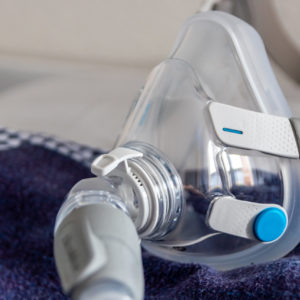 Did You Know?
Millions of Philips CPAP Machines Recalled
Philips DreamStation, CPAP and BiPAP machines sold in recent years may pose a risk of cancer, lung damage and other injuries.
Learn More
Formaldehyde is a chemical used to manufacture building materials, resins, household products and is used as an embalming agent. It is classified as a probable carcinogen by the EPA and was determined by the National Academy of Sciences to cause cancer in humans. However, the EPA has never passed regulations which set acceptable formaldehyde gas levels for flooring.
Common symptoms of exposure to formaldehyde may include respiratory symptoms, eye, nose and throat irritation, headaches, nausea, chest pain, vomiting and rashes. The chemical has been linked to some forms of cancer and leukemia.
The Lumber Liquidator formaldehyde emitting laminate wood was first brought to the public's attention after a 60 Minutes segment aired in March 2015, alleging that certain boards did not meet air quality standards under the California Air Resources Board for formaldehyde emissions.
Following the broadcast, CPSC Chairman Elliot F. Kaye announced a Lumber Liquidators formaldehyde flooring investigation and would said the commission would provide government resources to certified contracted laboratories to conduct formaldehyde testing on samples of the Lumber Liquidators imported laminate wood flooring from China.
A joint effort from the CPSC, Centers for Disease Control and Prevention (CDC), National Center for Environmental Health (NCEH), and the Agency for Toxic Substances and Disease Registry (ATSDR) in addition to the contracted scientists of the laboratories, determined the flooring did in fact emit higher samples of formaldehyde. The levels of their findings were conclusive enough to make the claim that elderly, children, or those with weakened immune systems could suffer from eye, nose, and throat irritation. Those with asthma, respiratory problems or pregnant women were also considered to be higher at risk for side effects.
At the beginning of the CPSC investigation, the CDC suggested that only sensitive groups would be susceptible to the formaldehyde exposure and put the lifetime cancer estimates at about two to nine cases for every 100,000 people. However, following the investigation the CDC corrected its initial estimates claiming the formaldehyde exposures could cause side effects to any individual with prolonged exposure and could also increase cancer risks to six to 30 cases per 100,000. The CDC's estimates were reviewed and approved by both the Environmental Protection Agency (EPA) and the U.S. Department of Housing and Urban Development (HUD).
Following the findings, Lumber Liquidators suspended the sale of the Chinese-made laminate flooring that they had been importing for sale from 2011 through May 2015. More than 17,000 households contain the impacted laminate flooring and will require testing to ensure increased levels of formaldehyde are not being emitted into the household, the CDC estimated.
Common symptoms of exposure to formaldehyde may include respiratory problems, eye, nose and throat irritation, headaches, nausea, chest pain, vomiting and rashes. The chemical has been linked to some forms of cancer and leukemia.
A number of Lumber Liquidator class action lawsuits and individual claims have been filed against the company by individuals and companies impacted by high levels of formaldehyde in its imported Chinese laminate flooring.
In October 2015, Lumber Liquidators reached a settlement with the Department of Justice after an investigation revealed that some of the hardwood flooring the company claimed came from China was actually made of illegal wood harvested from protected forests in eastern Russia and possibly Myanmar.
Customers are being instructed not to treat the program as a recall and refrain from tearing any flooring up, as this could cause amplified exposure to the chemical. Customers are also being asked to contact Lumber Liquidators for a free testing kit. The company will contact customers following for further information and extensive testing based on the results. If additional efforts to reduce formaldehyde levels are not appropriate, the company has agreed with the CPSC to pay for the removal and repairing of the flooring. Customers may contact Lumber Liquidators for the free testing kit at 800-366-4204 or visit them online at http://www.lumberliquidators.com/ll/testkit.
"*" indicates required fields