Benzene Found in Air Over Playgrounds Near Fracking Wells
October 08, 2014
By: Irvin Jackson
Oil and gas mining operations may be polluting the air over playgrounds, resulting in hazardous levels of benzene and other known cancer-causing agents, according to the findings of an environmental watchdog group. 
In a new report called Project Playground (PDF), which was published on September 30 by ShaleTest Environmental Testing, the group outlines the findings of ambient air quality tests and other studies conducted in and around playgrounds in North Texas, which were close to natural gas extraction sites.
"The oil and gas industry claims that they're drilling responsibly," ShaleTest President Tim Ruggiero said in a press release. "These tests show they're not."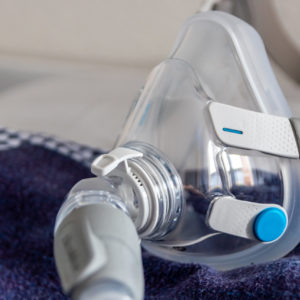 Did You Know?
Millions of Philips CPAP Machines Recalled
Philips DreamStation, CPAP and BiPAP machines sold in recent years may pose a risk of cancer, lung damage and other injuries.
Learn More
One of the playground's tested was McKenna Park in Denton, Texas, where voters will decide this November whether to ban all hydraulic fracturing operations, also known as fracking.
Energy companies in the area say they are performing responsible drilling, but ShaleTest's report suggests that the air being breathed by children using the playground has levels of carcinogens that violate safety limits.
Levels of benzene in air samples collected from McKenna violated both the Effects Screening Levels (ESLs) and Air Monitoring Comparison Values (AMCVs) limits set by the Texas Commission on Environmental Quality (TCEQ). It was found at high levels at all but one of the playgrounds investigated.
"This [is] particularly noteworthy as benzene is a known carcinogen (based on evidence from studies in both people and lab animals), AND because it exceeds both the TCEQ ESL and AMCV," the study notes. "Benzene has been linked largely to leukemia and cancers of other blood cells. Benzene can also cause excessive bleeding and can affect the immune system, increasing the chance for infection."
"Although emerging science confirms that fracking-related air pollution is a health risk, there's no agreement yet on 'how close is too close," said ShaleTest Director Calvin Tillman. "[T]hese results suggest that sometimes 'miles away' can be too close."
Fracking Health Concerns
Fracking or hydraulic fracturing involves the injection of a mixture of water, sand and fluids, which the gas industry has fought to keep secret, into the ground at extremely high pressure, cracking shale deposits and freeing trapped natural gas, which can then be removed. Those fluids are then sucked from the ground and often disposed of in wastewater wells.
The controversial process has come under increasing scrutiny over the last several years, as it has become an increasingly popular method of gas extraction with the development of new drilling techniques and the discovery of large shale reserves throughout the eastern seaboard. It first began to boom in Wyoming and Montana's Powder River Basin region, but now it has spread across the east coast in thousands of well sites in New York, Pennsylvania and Maryland.
There are a number of other environmental concerns surrounding the fracking process. Residents near hydraulic fracturing sites have reported dust problems, and claim that the fracking fluids contain pollutants that contaminate groundwater.
More recently, a number of studies have shown that there may be a link between fracking and earthquakes, suggesting that the intense pressure from the unidentified fluids can cause ground tremors violent enough to damage property and cause injuries and possibly deaths.
Earlier this year, Texas jury awarded $2.9 million in damages to a family who sued a hydraulic fracturing company for being a public nuisance. According allegations raised in a fracking lawsuit filed by the Parr family, nearly two dozen wells near their property caused a private nuisance, exposing them to toxic chemicals that damaged their health and lowered property value.
Environmentalists, a number of lawmakers, local communities and consumer advocacy groups have expressed concerns for years that hydrofracking presents a threat to groundwater supplies and the environment.
"*" indicates required fields