Fracking Operations Not Telling Investors Full Story on Environmental Risks: Report
December 15, 2014
By: Irvin Jackson
A new report warns that most oil and gas companies are failing to disclose to investors how their hydraulic fracturing operations may be impacting the environment. 
On December 11, the Investor Environmental Health Network (IEHN) and a number of other organizations released a fracking scorecard called "Disclosing The Facts" (DTF) 2014, which criticizes the energy industry for continuing to remain secretive about how the risks associated with their operations.
The report indicates that investors are getting too little information on the release toxic chemicals, which may affect water quality, waste management, air pollution and the surrounding communities.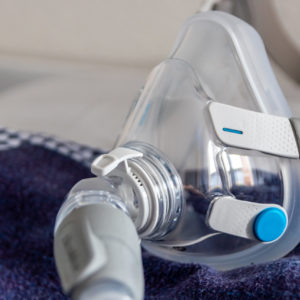 Did You Know?
Millions of Philips CPAP Machines Recalled
Philips DreamStation, CPAP and BiPAP machines sold in recent years may pose a risk of cancer, lung damage and other injuries.
Learn More
Fracking is a controversial process that involves the injection of a mixture of water, sand and fluids, which the gas industry has fought to keep secret, into the ground at extremely high pressure, cracking shale deposits and freeing trapped natural gas, so that it can then be removed. Those fluids are then sucked from the ground and often disposed of in wastewater wells.
The process has come under increasing scrutiny over the last several years, as it has become a popular method of gas extraction with the development of new drilling techniques and the discovery of large shale reserves.
Critics have linked fracking to a variety of pollutants, claim it puts groundwater sources at risk and say that increased truck traffic, air pollution and other problems can reduce property values and sicken nearby residents.
The report notes that three companies, BHP Billiton, Hess, and EQT have made significant improvements in the release of environmental impact information. However, the investigators found that most other companies showed little to no improvement over the last year.
"The results of the 2014 DTF show that many energy companies are still largely failing to rigorously disclose the impacts of their hydraulic fracturing operations on communities and the environment," Richard Liroff, executive director of IEHN, said in a press release. "We are encouraged by a handful of companies that have clearly risen to our challenge with the DTF scorecard, but data on key metrics remain largely absent for most companies, making it difficult for investors and the public to assess and compare companies' performance."
The report was released in association with As You Sow, Boston Common Asset Management, and Green Century Capital Management.
"Our report found that companies across the industry are relying on sweeping statements and empty assurances that fracking is safe, while still failing to provide data to demonstrate improved practices," Lucia Von Reusner, shareholder advocate for Green Century Capital Management, added. "Public controversy about fracking will continue unless companies can prove that they are actively working to reduce toxic chemical use, water consumption, methane leakage, and other negative impacts of fracking that damage the environment and local communities."
The report looked at the public disclosures of 30 companies. It assessed them on five different areas of environmental, social, and governance-related risks, including toxic chemicals, water and waste management, air emissions, community impacts, and management accountability.
The report found that companies were the least transparent when it came to how they identify and address the impact their operations have on communities. They reported most on how they are switching to pipelines to transport water instead of using diesel trucks in order to lower air emissions.
Environmentalists, a number of lawmakers, local communities and consumer advocacy groups have expressed concerns for years that hydrofracking presents a threat to groundwater supplies and the environment.
Recently, a number of studies have shown that there may be a link between fracking and earthquakes, suggesting that the intense pressure from the unidentified fluids can cause ground tremors violent enough to damage property and cause injuries and possibly deaths.
"*" indicates required fields