Living Near Natural Gas Flares May Increase Risks Of Preterm Births: Study
July 16, 2020
By: Martha Garcia
The findings of new research raise concerns for families living near oil and gas wells, indicating that pregnant women may be more likely to have a premature birth after exposure to elements in the area.
Researchers with the University of California, Los Angeles warn that oil and gas flares which occur on hydraulic fracturing sites appear to increase the risk of preterm labor, which is a risk factor for other serious health side effects for infants, including underdeveloped respiratory systems and slow growth.
More commonly referred to as "fracking", hydraulic fracturing involves drilling and fracturing of shale rock to release oil and gas. Fracking results in the injection of water, sand and chemicals into wells at high pressures, to crack the surrounding rock, thus releasing the natural gas underground and allowing it to flow to the head of the well.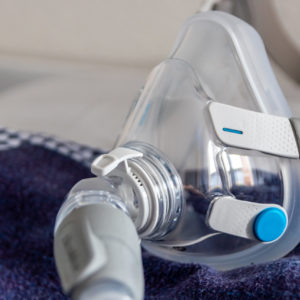 Did You Know?
Millions of Philips CPAP Machines Recalled
Philips DreamStation, CPAP and BiPAP machines sold in recent years may pose a risk of cancer, lung damage and other injuries.
Learn More
The findings were published this week in the journal Environmental Health Perspectives, adding to the concerns about the long-term impacts of fracking, which has also been linked to increased risks of earthquakes and other potential health concerns for area residents.
Problems from fracking have previously been linked to negative environmental effects to the surrounding communities, due the impact on drinking water, as well as increased dust and exhaust from drilling rigs, compressors and the transportation of the water, sand and chemicals. The process has also been linked to increased earthquake activity. The extent of the potential harm to humans living close to these fracking sites has yet to be determined.
In this new report, researchers conducted a cohort study using administrative birth records from 2012 to 2015, including more than 23,000 live births to women living within the Eagle Ford region in south Texas. Satellite observations were used to determine flare activity occurring during pregnancy within 5 km of maternal residences.
Flaring occurs when oil and gas developments burn off excess oil or gas. A high amount of flares is defined as 10 or more nightly flare events within three miles of a pregnant woman's home. Flares can burn for weeks and release chemicals like benzene, carbon monoxide, nitrogen oxides, heavy metals, and black carbon, all which have other negative side effects.
The Eagle Ford Shale geological formation is 50 miles wide and 400 miles long. It is one of the most productive oil and gas hydraulic fracturing, or "fracking," regions in the country. Estimates have indicated there were more than 43,000 flaring events in the Eagle Ford area between 2012 and 2016.
The study's findings indicate exposure to a high number of nightly flare events was linked with a 50% increased risk of preterm birth when compared with expecting mothers who had no exposure to oil and gas flares.
Of the births analyzed from the region, roughly 10% were preterm. Preterm birth is considered as any birth before 37 weeks of pregnancy. It is associated with complications such as slow weight gain, immature lungs, difficulty regulating body temperature, and poor feeding and can lead to long term side effects.
Women exposed to a high number of flares had a higher risk of preterm birth, short term gestation, and lower average birth weight, according to the data. Babies born to women exposed to flaring wells weighed 7 ounces less on average.
Furthermore, Latina women were more likely to experience preterm birth than other women. Latina and Hispanic women were more likely to live near oil and gas wells and be exposed to flaring. Researchers said this highlights environmental justice concerns regarding oil and gas flares.
There has been a significant increase in flaring in Texas' Eagle Ford Shale. This is the first study to explore that increase and its effects.
The U.S. has the highest number of flares of any country. The United States flared an estimated 14.1 billion square meters of natural gas in 2018. More than 80% of flaring occurs in Texas and North Dakota, where much of U.S. fracking occurs.
"Our study suggests exposure to flaring from oil and gas deposits is associated with an increased risk of preterm birth," wrote study authors. "Our findings need to be confirmed in other populations."
Fracking Health Problems
Fracking has become an increasing concern to environmentalists, lawmakers, and local communities, as dozens of plaintiffs file lawsuits against the drilling companies for contaminating their local wells and exposing them to toxic chemicals that damaged their health and lowered their property values.
A number of fracking lawsuits have been filed in the United States, some of which have resulted in legal victories for plaintiffs. A verdict issued in March 2017 by a federal jury in Pennsylvania awarded two families in excess of $4.2 million in damages over fracking tainting their drinking water. The two families were the last of more than 40 families in the Dimock, Pennsylvania area to resolve lawsuits over fracking problems.
Similar cases have been filed in Texas, which is another popular state for fracking. In 2014 a family was awarded $2.9 million in damages due to the drilling company creating a public nuisance from fracking that caused nearly two dozen wells to become contaminated with toxic chemicals.
Fracking operations also face an increasing number of lawsuits over earthquakes in Oklahoma and other states. Recent research has linked fracking wells to an unprecedented increase in powerful earthquakes across the South and Midwest. In 2015 U.S. government geologists determined Oklahoma suffers more earthquakes than California, due entirely to fracking and oil and gas wastewater disposal wells.
"*" indicates required fields