Fracking Health Risks Would Negatively Impact Maryland: Report
August 21, 2014
By: Irvin Jackson
A new report indicates that the gas extraction process known as hydraulic fracturing, or simply fracking, could pose a serious health risk for Maryland residents if plans to drill in western part of the state are allowed to go forward.
The report on potential public health impacts of fracking in the Marcellus Shale (PDF) was published last month, with the findings presented on Monday to the Marcellus Shale Safe Drilling initiative Advisory Committee.
Researchers involved with the report will go before the commission's September 15 meeting to answer questions, and public comment is being accepted on the report until October 3, 2014.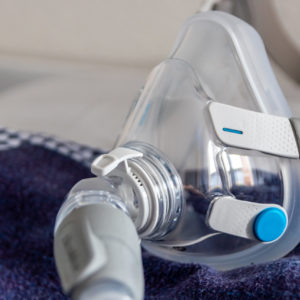 Did You Know?
Millions of Philips CPAP Machines Recalled
Philips DreamStation, CPAP and BiPAP machines sold in recent years may pose a risk of cancer, lung damage and other injuries.
Learn More
The report has concluded that there is a high to moderately high likelihood that hydraulic fracturing will have a negative impact on a number of health-related issues, including air quality, public health, water quality, soil quality, noise pollution, and occupational health and safety.
Fracking is a controversial process of gas extraction, where a mixture of water, sand and fluids that the gas industry has fought to keep secret is injected into the ground at extremely high pressure, cracking shale deposits and freeing trapped natural gas, which can then be removed. Those fluids are then sucked from the ground and often disposed of in wastewater wells.
The report was created by University of Maryland researchers in the Maryland Institute for Applied Environmental Health. It was commissioned by the Maryland Department of the Environment and state Department of Health and Mental Hygiene. The report includes 52 recommendations for determining and mitigating the environmental and health impacts of fracking operations in Western Maryland, which the report refers to as unconventional natural gas development and production (UNGDP).
"Based on our evaluations of the limited data available from UNGDP impacted areas, we conclude that there is a Moderately High Likelihood that UNGDP's impact on water quality, soil quality and naturally occurring radioactive materials will have a negative impact on public health in Garrett and Allegany Counties," the report concludes. "We anticipate the cumulative risk from the physical, chemical and psychosocial stressors will be greater than the simple sum of individual risks. We further anticipate that the impact will be disproportionately felt by vulnerable subgroups such as children, elderly, individuals with existing diseases, poor residents, and individuals without mineral rights."
Included is a long list of measures that are primarily aimed at preventing the occurrence of health effects, but the report also notes that monitoring is needed to verify the effectiveness of prevention efforts and to improve them where necessary.
The recommendations include the development of strategies to mitigate air quality, water quality and noise pollution impacts. They include specifics like prohibiting well pads within watersheds of drinking water reservoirs and protecting wells with appropriate setbacks; and the creation of methods to monitor fracking operations' effects on Maryland health care costs.
The report comes amid an explosion of hydraulic fracturing operations on the eastern seaboard, with particular interest in the Marcellus Shale, which is believed to hold an abundant amount of natural gas. The Marcellus Shale gas formation is one of the largest shale regions in the country, stretching more than 95,000 square miles beneath parts of New York, Maryland, Ohio, Pennsylvania, and West Virginia.
However, the gas trapped under Western Maryland is believed to be mostly dry gas, such as methane, while the mining and energy industries are mostly focused on wet gas development; meaning the state is not likely to attract as much attention as has been given to other parts of the shale.
"*" indicates required fields