Earthquake Insurance Claims from Fracking Often Denied
December 01, 2016
By: Irvin Jackson
A new federal report warns that insurance companies may balk at paying claims for earthquakes caused by hydraulic fracturing operations, arguing that damages resulting from these earthquakes do not qualify as "natural disasters." 
Earlier this month, the Federal Insurance Office in the U.S. Department of Treasury released its "Report on Protection of Insurance Consumers and Access to Insurance," which indicates that typical earthquake insurance policies, which are not commonly purchased or required, exclude coverage for damages caused by human-induced earthquakes.
"If an earthquake is induced by human activity, a claim by a consumer for damages under an earthquake endorsement or earthquake policy may be denied," the report warns. "For this reason, some state insurance regulators are addressing whether human activity like fracking and deep injection waste disposal is responsible for a portion of the recent increase in seismic activity."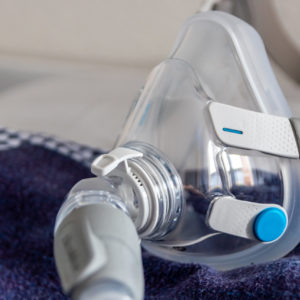 Did You Know?
Millions of Philips CPAP Machines Recalled
Philips DreamStation, CPAP and BiPAP machines sold in recent years may pose a risk of cancer, lung damage and other injuries.
Learn More
At issue is the dramatic increase in earthquakes in regions previously not known to have them, which has been linked by seismologists to hydraulic fracturing activities and the wastewater injection wells used to dispose of fracking liquids.
Hydraulic fracturing, more commonly known as "fracking", is a controversial gas extraction process, where a mixture of water, sand and fluids that the gas industry has fought to keep secret is injected into the ground at extremely high pressure, cracking shale deposits and freeing trapped natural gas, which can then be removed. Those fluids are then sucked from the ground and often disposed of in wastewater injection wells.
Recent research has linked fracking wells to an unprecedented increase in powerful earthquakes across the South and Midwest. U.S. government geologists now say that Oklahoma suffers more earthquakes than California, due entirely to fracking and oil and gas wastewater disposal wells.
The Federal Insurance Office report warns that consumers living in these newly-earthquake prone areas should buy earthquake insurance, but should also carefully review their policies to see if they are covered for earthquakes caused by fracking operations.
In Oklahoma, which has been hardest hit by the increased seismic activities, Oklahoma Insurance Commissioner John D. Doak issued a notice in March 2015 pointing out to insurers that the science on the cause of the earthquakes was not settled, and that he was alarmed at the rate of which claims were being denied. In 2014, out of about 100 earthquake damage claims filed by Oklahoma residents, only eight had been paid by the time of his notice.
The new report warns that only Oklahoma and Pennsylvania, both states with large amounts of fracking operations, have clarified their stance on earthquake coverage in regards to fracking. The report urges more states to follow their lead, noting that the Earthquake Study Group of the national Association of Insurance Commissioners is continuing to assess the issue.
Last year, Oklahoma had 585 earthquakes with a magnitude of 3.0 or greater, which many link to fracking oil and gas extraction and wastewater injection wells used to get rid of fracking fluids.
Those incidents have included earthquakes exceeding 5.0 on the Richter Scale, which caused significant damage, according to a February 2015 report by the U.S. Geological Survey (USGS).
From 1967 to 2000, there were an average of 21 earthquakes per year above magnitude 3.0. However, from 2010 to 2012, as hydraulic fracturing took off, so did the number of earthquakes of magnitude 3.0 or higher, with an average of 100 per year, according to the USGS.
The strongest Oklahoma earthquake so far came in September, when a magnitude 5.8 earthquake rattled Pawnee. Since then, residents of the town of just 2,200 say they have been hit by more than 50 additional quakes, including a magnitude 5.0 quake on November 6. Residents report the quakes cracked walls and foundations and caused electrical short circuits. No injuries were reported.
The earthquakes have spawned a growing number of fracking earthquake property damage lawsuits filed by individuals whose homes or businesses have been damaged by quakes suspected of being caused by fracking operations.
It is likely that the number of such lawsuits will continue to grow if property owners find that their damages are not being covered by their earthquake insurance policies.
"*" indicates required fields