Investigation Links Fracking to Increase in Traffic Deaths in Texas
October 21, 2014
By: Irvin Jackson
A recent investigation has identified another possible risk associated with fracking, indicating that the controversial gas extraction process may be increasing the rates of fatal truck accidents in Texas. 
According to an ongoing series of reports by the Houston Chronicle and Houston Public Media News 88.7, a local Houston radio station, deadly motor vehicle accidents in the state have increased since 2009, when the hydraulic fracturing boom began and trucks linked with the oil and gas extraction industry began flooding the highways.
The number of fatal accidents linked to commercial traffic on Texas roads have increased more than 50% between 2009 and 2013. Overall, fatal accidents on the state's roads have increased by eight percent.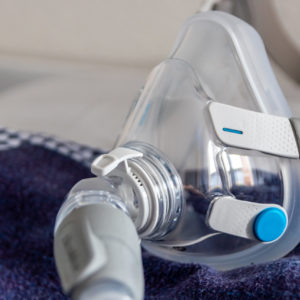 Did You Know?
Millions of Philips CPAP Machines Recalled
Philips DreamStation, CPAP and BiPAP machines sold in recent years may pose a risk of cancer, lung damage and other injuries.
Learn More
The report found that most of the accidents resulting in death appear to be taking place on roads going through the Eagle Ford Shale in south Texas, as well as the Permian Basin in the western part of the state. Both those areas have seen an explosion of hydraulic fracturing, or fracking, operations during that time period.
Fracking or hydraulic fracturing involves the injection of a mixture of water, sand and fluids, which the gas industry has fought to keep secret, into the ground at extremely high pressure, cracking shale deposits and freeing trapped natural gas, which can then be removed. Those fluids are then sucked from the ground and often disposed of in wastewater wells.
The controversial process has come under increasing scrutiny over the last several years, as it has become an increasingly popular method of gas extraction with the development of new drilling techniques and the discovery of large shale reserves throughout the eastern seaboard. It first began to boom in Wyoming and Montana's Powder River Basin region, but now it has spread across the country.
Nation's Deadliest Roads
Before the fracking boom, fatal motor vehicle accidents in Texas had been falling for decades. Now, Texas is the deadliest state in the country when it comes to traffic fatalities.
Between just January and July of this year, Texas Mutual Insurance reports that it has received 24 fatal accident claims from oil and gas companies. That compares to just eight claims throughout all of 2009.
In many cases, the accidents have been linked to trucking companies that have racked up numerous safety violations, but continue to put unsafe trucks on the road in order to meet the ever-growing demands of the fracking industry.
Even after Governor Rick Perry passed a law that made it easier for trucking companies to lose their permits and operate on Texas roads, some companies have flaunted the law, determining that the lucrative profits from shipping to and from fracking sites was worth the risk of fines and penalties by the state, which does not want to step on the toes of the oil and gas industry which drives so much of the Texas economy.
Other Fracking Safety Concerns
There are a number of other safety and environmental concerns surrounding the fracking process. Residents near hydraulic fracturing sites have reported dust problems, and claim that the fracking fluids contain pollutants that contaminate groundwater.
More recently, a number of studies have shown that there may be a link between fracking and earthquakes, suggesting that the intense pressure from the unidentified fluids can cause ground tremors violent enough to damage property and cause injuries and possibly deaths.
Earlier this year, Texas jury awarded $2.9 million in damages to a family who sued a hydraulic fracturing company for being a public nuisance. According allegations raised in the fracking lawsuit, nearly two dozen wells near their property caused a private nuisance, exposing a family to toxic chemicals that damaged their health and lowered property value.
Environmentalists, a number of lawmakers, local communities and consumer advocacy groups have expressed concerns for years that hydrofracking presents a threat to groundwater supplies and the environment.
"*" indicates required fields