Hydraulic Fracturing Causes Massive Groundwater Contamination in California: Study
October 28, 2021
By: Martha Garcia
Contaminated water is leaching into California's groundwater from hydraulic fracturing activities, leading to millions of gallons of chemical laden wastewater moving into local aquifers, according to the findings of a new study.
Researchers from the University of Colorado, the University of California, Berkley and PSE health Energy warn that contaminants from large ponds used to store wastewater from oil and gas extraction operations are migrating into local water supplies.
The findings were published October 15, in the journal Environmental Science & Technology, focusing on fracking oil and gas extraction operations and groundwater contamination in the San Joaquin Valley in central California, which has a large fossil fuel reserve.
Chevron and other large oil producers use hydraulic fracturing to extract the oil. The oil companies pump hundreds of thousands of gallons of water mixed with chemicals at high pressure to break up shale deposits and release oil and gas. This provides oil companies with thousands of barrels of oil every day, but then there is leftover wastewater contaminated with toxic chemicals, salts and heavy metals.
Historically, companies like Chevron dispose of the contaminated fracking water in large impoundments, known as wastewater ponds. From the 1950s to 2008, Chevron disposed of the chemical slurry in eight large impoundments, known as the Section 29 facility in the San Joaquin Valley.
Within 1.7 km of the pond facility, chloride and salt levels have been detected at six times and four times greater, respectively, than background levels. Furthermore, the chemicals are migrating toward a nearby aqueduct. Carcinogenic chemicals, like benzene and toluene, have been detected within a half kilometer of disposal ponds and not only the Section 29 facility.
The ponds have a combined surface area of 26 acres and do not have synthetic liners to prevent leaching into the groundwater nearby. The researchers warn that, over time, the chemicals, salts and heavy metals leak into nearby water sources, like the California Aqueduct which delivers water to large cities like Los Angeles and to farms and homes in the central valley.
San Joaquin relies on groundwater for irrigation and for domestic and municipal water supply for nearly 4 million residents.
But the problem is not limited to the Section 29 facility, the researchers warned.
Between 1977 and 2017, more than 16 billion barrels of fracking wastewater was disposed in unlined ponds in California. The majority are located outside of Bakersfield in the Central Valley.
There are more than 1,850 wastewater pond facilities in the San Joaquin Valley's Tulare Basin. Roughly 85% of the ponds are unlined and one-quarter are active. Even the ponds that are not active may be leaking chemicals into the groundwater, the researchers warn.
Groundwater monitoring is not commonly done, and when it was, the impact to the aquifers was evident. Yet, steps for remediation were deemed too expensive to be conducted.
Companies use 1.5 million and 16 million gallons of water to frack a single well and have struggled to find economical and environmentally safe ways to dispose of the toxins. A large majority of the water is injected underground into rock formations, but companies also use the water to grow crops, de-ice roads and suppress dust.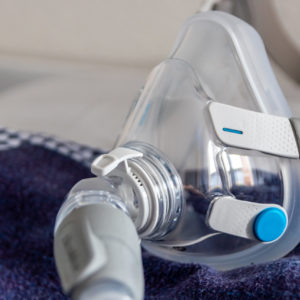 Did You Know?
Millions of Philips CPAP Machines Recalled
Philips DreamStation, CPAP and BiPAP machines sold in recent years may pose a risk of cancer, lung damage and other injuries.
Learn More
Fracking Health Risks
While much research has been done to link fracking to negative consequences to the environment, recent research has focused on the impact to human health. Prior research has linked contaminated fracking water to increased risk of heart failure among those living near fracking operations.
Living near fracking operations increases the risk of asthma in children, increased risk of preterm births, low birth-weight infants, and high risk pregnancies, according to other recent studies. Other suspected side effects include birth defects, miscarriages and a wide range of other health problems. Some studies have indicated that the closer a person lives to fracking locations, the worse the health problems.
This is the first study to quantify the number of unlined ponds in California and analyze the effects on the groundwater.
"Results of this investigation should inform policy discussions in California and other locations where disposal of produced water into unlined impoundments occurs, especially at locations that overlie groundwater resources," the researchers warned.
"*" indicates required fields