Fractured Paragard IUD Arm Embedded In Uterus During Removal, Lawsuit Alleges
October 21, 2020
By: Irvin Jackson
After one of the arms of a Paragard IUD fractured and embedded in a woman's uterus, the manufacturers of the controversial birth control implant face a product liability lawsuit alleging the device is defectively designed and prone to break during removal.
The complaint (PDF) was filed earlier this month by Yolanda Lightfoot, in the U.S. District Court for the Eastern District of New York indicating that the Paragard IUD poses risks that are far more significant and devastating than other methods of birth control.
The Paragard is a T-shaped intrauterine device (IUD), involving a plastic T-shaped frame that is wrapped with copper wire coils, which are designed to produce an inflammatory reaction in the uterus that is toxic to sperm and prevents pregnancy. The birth control implant can remain in place for up to 10 years, but is marketed as a safe and reversible form of contraception, which is supposed to be safely removed during an office procedure.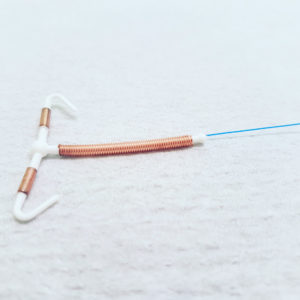 Lightfoot indicates she received a Paragard IUD in November 2008, and went to have it removed ten years later, in November 2018. However, during the Paragard removal procedure, the IUD came out missing one of the arms, which had become embedded within her uterus, according to the lawsuit.
"Prior to her procedures, Plaintiff and her doctors were provided with no warning from the Defendants of the risk of ParaGard IUD failure and injury, nor were Plaintiff and her doctors provided with adequate warning of the risk of removal of ParaGard IUD," the lawsuit states. "This information was known or knowable to the Defendants."
Lightfoot's claim joins a number of similar Paragard IUD lawsuits filed in recent months by women who experienced complications when the device fractured and broke during removal, often resulting in the need for additional surgery to retrieve the pieces, which may leave women with permanent injuries.
Given common questions of fact and law raised in complaints filed throughout the federal court system, a motion was filed last month with the U.S. Judicial Panel on Multidistrict Litigation seeking to consolidate all Paragard IUD cases before one judge for coordinated discovery and pretrial proceedings.
The manufacturer has not yet responded to the motion, but the U.S. JPML is likely to consider oral argument from various parties involved during an upcoming hearing session scheduled for December 3, 2020 in San Antonio, Texas.
"*" indicates required fields