Another Freestyle Blood Glucose Strip Recall Issued Over Faulty Results
January 07, 2014
By: Russell Maas
The FDA has determined that an Abbott Freestyle blood glucose strip recall announced late last year constitutes the most serious form of medical device recall, indicating that continued use of the test strips could cause severe injury or death.  
On January 6, the FDA announced that the FreeStyle and FreeStyle Lite Blood Glucose Test Strip recall was a Class I medical device recall, warning that the strips, which can give erroneously low blood glucose results, could lead to a misdiagnosis and a failure to properly treat high blood sugar levels, too much carbohydrate intake, or an insulin under dose. These could lead to serious adverse health consequences, including death.
Incorrect blood glucose results could be received after testing with the FreeStyle blood glucose meter, the FreeStyle Flash blood glucose meter, and the OmniPod Insulin Management System. Neither of the FreeStyle blood glucose meters has been in production since 2010.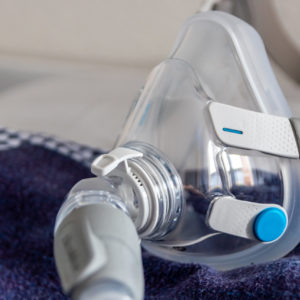 Did You Know?
Millions of Philips CPAP Machines Recalled
Philips DreamStation, CPAP and BiPAP machines sold in recent years may pose a risk of cancer, lung damage and other injuries.
Learn More
Blood glucose test strips are used in combinations with a blood glucose monitor. Users test their blood to determine whether their blood sugar is within a healthy range. Receiving an inaccurate reading may place users at risk of injury or even death. However, Abbott indicates that no adverse events or injuries have been reported to date in connection to the recalled test strips.
Abbott initially warned about the test strips in an Urgent Product Recall Notification sent out on November 18, 2013. The company warned it was recalling 20 lots of FreeStyle and FreeStyle Lite Blood Glucose Test Strips. The test strips have expiration dates of May 2014 and March 2015. They have lot numbers of 1281732, 1283345, 1283603, 1285007, 1366111, 1363015, 1363109, 1363321, 1365056, 1365920, 1365934, 1366337, 1366347, 1365921, 1367917, 1373262, 1374907, 1366515, 1366006, and 1350414.
Abbott indicates the results are accurate when the test strips are used with newer FreeStyle brand meters, including the FreeStyle Freedom, FreeStyle Lite and the FreeStyle Freedom Lite. Results are also not affected when users test with the FreeStyle Insulinx meter because the meter uses Insulinx test strips, which are not included in the recall.
This is the second time in less than a year that Abbott has announced a recall linked to inaccurate blood glucose meter results. Last April, Abbott issued a recall for nearly 50,000 FreeStyle Insulix Blood Glucose Meters. That recall was issued after the Alameda, California based company found Insulinx offered inaccurate readings due to a malfunction. The readings displayed a glucose level of 1,024 mg per deciliter lower than the actual level, leaving users at risk of delaying treatment. The action was taken after at least one user required medical attention due to high blood sugar after a faulty reading.
Consumers with test strips affected by this most recent recall can contact Abbott's diabetes care customer service by calling (888) 736-9869 for free replacement of recalled test strips.
Arle

August 27, 2014 at 4:22 pm

My daughter uses the Omnipod and tightly monitors her blood glucose. Her A1C was 6.3 this August 20, 2014 which was a bit higher than her last one. She has been involved with the Abbott Exchange Program to obtain the correct test strips to use with her Omnipod PDM. Unfortunately, using the replaced test strips she is receiving error messages that read Meter 3 Error. This error results in 1/3 o[Show More]My daughter uses the Omnipod and tightly monitors her blood glucose. Her A1C was 6.3 this August 20, 2014 which was a bit higher than her last one. She has been involved with the Abbott Exchange Program to obtain the correct test strips to use with her Omnipod PDM. Unfortunately, using the replaced test strips she is receiving error messages that read Meter 3 Error. This error results in 1/3 of each cylinder of freestyle test strips. The lot numbers have been, lot 1385130 dated 6/2015 from Abbott, lot 1450308 dated 7/2015, and lot #1453911 dated 8/2015 from Express Scripts. This leads to high frustration and excessive testing. It appears that the new test strips are not working properly. Anyone else receive this type of issue? Insulet sent out a new PDM last week but she is still receiving the error messages.

Jennifer

April 15, 2014 at 6:36 am

Hi my name is Jennifer . I have type 1 diabetes and have been using these test strips along with my omnipod insulin pump so that I could have tight control with my blood glucose during my pregnancy to avoid birth defects, macrosomia, and other complications of high blood glucose. My A1cs have been the best they have ever been since my diagnosis due to my frequent monitoring and hard work. I am ang[Show More]Hi my name is Jennifer . I have type 1 diabetes and have been using these test strips along with my omnipod insulin pump so that I could have tight control with my blood glucose during my pregnancy to avoid birth defects, macrosomia, and other complications of high blood glucose. My A1cs have been the best they have ever been since my diagnosis due to my frequent monitoring and hard work. I am angry about having faulty test strips. I checked my pump results to my freestyle freedom results and it was 33 off the first time and was 14 off another time. Thinking back to my doctors appointment when they checked my meter, mine said 160 and the doctors meter said 191. Faulty strips should never have been distributed in the first place. My baby did measure a bit high at my ultrasound at 18weeks 6 days. I feel like I and other diabetic people should be compensated for this mistake. We pay so much money for these strips. They ought to be accurate the first time. This is affecting people's lives. Please help. The abbot company is replacing my strips for free. I think that is less than what we deserve. They have a responsibility to give us a good product. I can't believe they weren't tested for accuracy on different styles of meters. Thank you for reading.

Jermaine

January 27, 2014 at 2:56 am

My father was a diabetic was using those test strips which caused errors also just recently passed away
"*" indicates required fields