Fresenius Hemodialysis Machines May Expose Patients to Toxic Compounds, FDA Warns
May 09, 2022
By: Russell Maas
Federal health officials indicate that certain hemodialysis machines used for patients with severe kidney injury or kidney failure may release toxic compounds, which could enter a patient's blood and pose a risk of serious health consequences, such as neurobehavioral changes and hormone problems.
The U.S. Food and Drug Administration (FDA) issued a letter to healthcare professionals warning of problems with certain Fresenius hemodialysis machines on May 6, alerting healthcare professionals that silicone tubing in certain models may present risks of non-dioxin-like (NDL) polychlorinated biphenyl acids (PCBAs) and NDL polychlorinated biphenyls (PCBs), which are compounds linked to a myriad of complications.
NDL PCBAs and NDL PCBs are polychlorinated hydrocarbon chemicals and may cause endocrine dysfunction, hepatic effects, neurobehavioral alterations, and male reproductive effects.
Hemodialysis machines are used to treat patients with severe acute kidney injury or end-stage kidney disease by pumping blood through a filter to remove waste and extra fluid from a patient's body. After the blood is filtered it is then returned to the patient's body.
The warning involves hemodialysis machines by Fresenius Medical Care, specifically the 2008T, 2008K2, and 2008K models, which use silicone tubing as a part of the hydraulics in the machine and the dialysate lines.
According to the letter, the FDA is investigating the potential for NDL PCBAs and NDL PCBs to back filter through the dialyzer into the patient's blood circulation during treatment.
"Preliminary data provided by the manufacturer to date suggest that the amount of NDL PCBAs and NDL PCBs might decrease over the first month during routine clinical use of the hemodialysis machine," the letter states. "However, additional testing is needed and the manufacturer is conducting further testing and analysis to determine the degree and duration of exposure."
At this time, the FDA has recognized the critical importance of dialysis treatment for patients and is recommending healthcare providers continue providing dialysis treatments as necessary, and to consider using an alternative hemodialysis machine, if possible.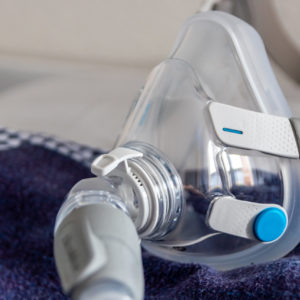 Did You Know?
Millions of Philips CPAP Machines Recalled
Philips DreamStation, CPAP and BiPAP machines sold in recent years may pose a risk of cancer, lung damage and other injuries.
Learn More
Healthcare professionals should remain alert for further updates and recommendations that may evolve from the FDA's investigation and manufacturing testing.
The FDA indicates Fresenius will begin working with the FDA to collect and evaluate data to determine the risk of exposure to the NDL PCBs and NDL PCBAs on patients, as well as develop strategies to mitigate this issue. At this time, officials are aware that the amount of NDL PCBAs and NDL PCBs might decrease over the first month. However, additional testing is needed to determine the amount and duration a patient may be exposed to determine whether a recall is needed.
Any adverse health consequences or suspected problems stemming from the use of a Fresenius hemodialysis machine should be reported immediately through the MedWatch FDA Safety Information and Adverse Event Reporting program.
Heartset

August 2, 2022 at 6:26 pm

That isn't the Fresenius logo is it? I remember a three bar triangle shape.
"*" indicates required fields