Fresenius Litigation Over GranuFlo Dialysis Lawsuits Moving into Discovery
October 09, 2013
By: Austin Kirk
The discovery process is getting underway in the federal litigation against Fresenius Medical Care involving lawsuits filed on behalf of individuals nationwide who allege that sudden heart problems were caused by dialysis treatments with Granuflo or Naturalyte, often resulting in cardiac arrest or death during or shortly after receiving hemodialysis.
On October 1, U.S. District Judge Douglas P. Woodlock issued a case management order (PDF) laying out the details for the exchange of documents and information during the discovery phase of the litigation.
More than 229 Fresenius dialysis lawsuits are pending before Judge Woodlock for coordinated pretrial proceedings in the U.S. District Court for the District of Massachusetts, where all cases throughout the federal court system have been centralized as part of an MDL or Multidistrict Litigation.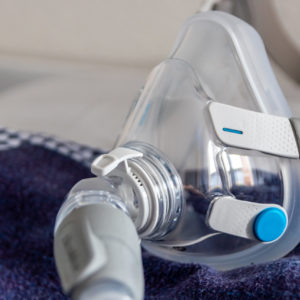 Did You Know?
Millions of Philips CPAP Machines Recalled
Philips DreamStation, CPAP and BiPAP machines sold in recent years may pose a risk of cancer, lung damage and other injuries.
Learn More
All of the cases involve similar allegations that Fresenius Medical Care failed to provide adequate warnings and instructions about the risk of sudden cardiac arrest from NaturaLyte and GranuFlo dialysis treatments. As additional complaints are filed in U.S. District Courts nationwide, it is ultimately expected that thousands of cases may end up centralized in the MDL.
While the number of Granuflo dialysis complaints continue to mount, the discovery process is set to begin later this month with generic requests and written responses. Rolling document production will be due early next year, at which time the parties will begin the process of identifying a small group of cases to prepare for early trial dates, known as "bellwether" lawsuits.
According to the order, Judge Woodlock indicates that the process for selecting early test cases should begin on January 6, 2014, which will move the litigation toward case-specific discovery.
In complex product liability litigation, where a large number of complaints are pending involving the same or similar allegations, it is common for a series of bellwether trials to be scheduled to allow the parties to focus on a small group of cases and to gauge how juries may respond to certain evidence and testimony that may be presented throughout the litigation. The preparation of these cases and the outcomes of any early jury trials may facilitate an eventual agreement by Fresenius to settle the Granuflo dialysis lawsuits.
GranuFlo and NaturaLyte Dialysis Litigation
Fresenius Medical Care is one of the largest providers of dialysis treatments in the United States, owning and operating thousands of clinics nationwide, as well as manufacturing many of the products used during dialysis treatment.
NaturaLyte is a liquid acid concentrate and GranuFlo is a dry acid concentrate, which have been commonly used over the past decade during hemodialysis treatments at Fresenius clinics, as well as at other dialysis centers throughout the country.  Both products contain sodium acetate that converts to bicarbonate at higher-than-expected levels for most doctors, according to allegations raised in the complaints.
The lawsuits filed against Fresenius allege that the company withheld information from consumers and the medical community about the risk of problems during dialysis treatment involving Granuflo and NaturaLyte, failing to warn about the importance of monitoring bicarbonate levels, which exposed patients to a substantial risk of sudden heart injury during or shortly after treatment.
In November 2011, Fresenius conducted an internal review involving the use of Granuflo and NaturaLyte at their own clinics, identifying at least 941 instances where patients suffered cardia arrest during dialysis treatments in 2010. While the company issued a memo to doctors in their own clinics in late 2011, they failed to provide the same information or warnings to other clinics that used Granuflo and NaturaLyte.
After an internal memo was leaked to the FDA in March 2012, Fresenius finally provided a warning letter to all healthcare providers, which the FDA has classified as a NaturaLyte and Granuflo recall.
In addition to the federal litigation, Fresenius faces another 300 cases that are centralized in Massachusetts state court, where the litigation has been specially assigned to Judge Maynard M. Kirpalani for pretrial purposes. There are also about five lawsuits against Fresenius consolidated in California Superior Court, which are assigned to Judge Lee Smalley Edmon.
Bobbie

June 28, 2015 at 3:06 pm

My husband died suddenly while on the Frecenius dialysis system. How can I be added to the lawsuits currently in play regarding this?

Judas

June 25, 2014 at 1:37 am

Gross neglect and many more

Vickie

October 16, 2013 at 2:21 pm

I tried calling Davita in Perth Amboy NJ and asked if they ever used those meds only to be told emphatically, NO, NEVER. How do I know that's the truth. My husband died suddenly of a heart attack in February 2012 less than 48 hours after dialysis.
"*" indicates required fields