Merck Concealed Gardasil Vaccine Risks From FDA, Doctors and Families: Lawsuit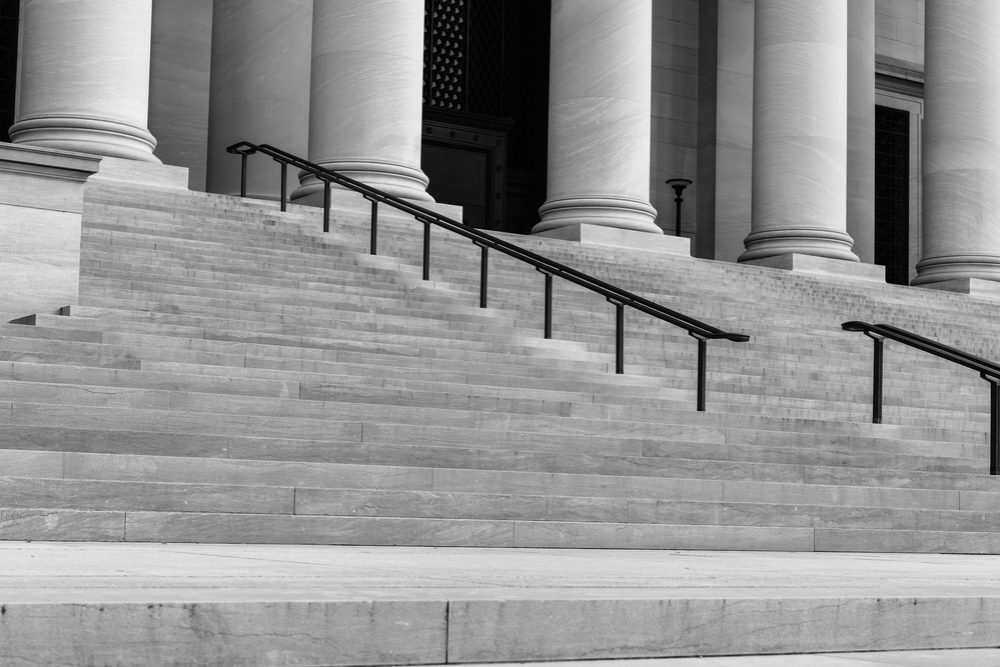 November 22, 2022
By: Irvin Jackson
Gardasil is a vaccine administered for protection against HPV and certain cancers
Merck has promoted Gardasil as safe and effective, leading to wide spread use
Lawsuit alleges that important safety information about the potential Gardasil vaccine risks was withheld from regulators, the medical community and consumers
Case joins dozens of Gardasil lawsuits being pursued in federal court system
A Colorado woman indicates in a recently filed lawsuit that she suffered serious and debilitating injuries after receiving a Gardasil injection, indicating Merck intentionally hid information about the HPV vaccine risks and failed to warn users and the medical community to protect its profits.
The complaint (PDF) was filed by Ljubitza Ghiardi in the U.S. District Court for the District of Colorado on November 16, accusing Merck of engaging in fraudulent research and advertising in order to convince the public the Gardasil vaccine was necessary, effective and safe.
Ghiardi joins dozens of other individuals now pursuing a Gardasil lawsuit against Merck, each indicating that they were left with permanent and debilitating injuries that Merck knew or should have know were risks following the HPV vaccine.
Gardasil HPV Vaccine Lawsuit
Gardasil was first introduced in 2006 as a vaccine for prevention of HPV infections, which can be sexually transmitted and lead to the later development of cervical cancer. Following years of aggressive marketing by the drug maker, the vaccine has been commonly administered to young girls and boys before adolescence and potential sexual activity.
Although the HPV vaccine has been promoted as safe, teens and young adults have reported experiencing a variety of problems from Gardasil, including postural orthostatic tachycardia syndrome (POTS), premature ovarian failure, premature menopause, seizures and other autoimmune disorders, which emerged shortly after receiving the injection.
Gardasil Vaccine Risk Information Withheld
According to the lawsuit, Ghiardi was 38 when she received her first dose of Gardasil in October 2019. Within two months, her hair started falling out. However, she was unaware the symptoms may be a side effect of Gardasil, and a second dose was administered in January 2020, leading to the development of headaches, dizziness, numbness and blurred vision.
Ghiardi has been diagnosed with alopecia and telogen effluvium, both of which are autoimmune disorders, like similar diseases and adverse health problems linked to Gardasil vaccines. Ghiardi claims that Merck knew or should have known that autoimmune disorders were a potential risk from Gardasil vaccines, but the company intentionally deceived the U.S. Food and Drug Administration, the medical community, and consumers.
"According to Merck's marketing claims, Gardasil (and, later, next-generation Gardasil 9) provided lifetime immunity to cervical, anal and other HPV-associated cancers," Ghiardi's lawsuit states. "In fact, it may be more likely to cause cancer in those previously exposed to HPV than to prevent it. Moreover, Merck knows and actively conceals the fact that Gardasil can cause a constellation of serious adverse reactions and gruesome diseases, including autoimmune diseases, and death in some recipients."
The lawsuit claims Merck conducted clinical trials leading up to Gardasil's approval which were intentionally designed to conceal serious injuries and adverse side effects, especially those with a delayed onset. To do this, Ghiardi's lawsuit claims Merck used small clinical trials and used a toxic substance as a placebo, to make Gardasil's toxic side effects seem like they occurred at a normal, acceptable rate.
"Notwithstanding the flawed structure of Merck's clinical trials, the trials revealed cases of clinical trial participants who received Gardasil and subsequently developed autoimmune injuries," the lawsuit states. "Had Merck conducted a proper analysis of its Gardasil clinical trials, it would have revealed that a considerable number of clinical trial participants sustained Gardasil-induced autoimmune injuries, thus it was incumbent upon Merck to propose and issue a warning with its original labeling submitted for the Gardasil vaccines."
Ghiardi's lawsuit presents claims of negligence, strict liability, breach of warranty and fraud.
November 2022 Gardasil Lawsuit Update
The lawsuit filed by Ghiardi will be consolidated with dozens of similar complaints pending in a federal Gardasil MDL (multidistrict litigation), which was established in August 2022. Given common questions of fact and law presented in the claims, all Gardasil injection cases are currently pending before U.S. District Judge Robert J. Conrad in the Western District of North Carolina for coordinated discovery and pretrial proceedings.
According to a docket report released by the U.S. Judicial Panel on Multidistrict Litigation on November 15, there are currently about 60 Gardasil Vaccine lawsuits consolidated before Judge Conrad in the MDL. However, over the coming weeks and months, it is expected that hundreds of lawsuits will be filed by individuals left with devastating long-term side effects from Gardasil.
As part of the coordinated management of the Gardasil litigation, it is expected that Judge Conrad will establish a bellwether process, where small groups of representative vaccine injury claims will go through case-specific discovery and be prepared for early trial dates, to help gauge how juries are likely to respond to certain evidence and testimony that will be repeated throughout the litigation. However, if Gardasil injury settlements are not reached during the MDL proceedings, each case may later be remanded back to the U.S. District Court where it was originally filed for separate trials.
Do You Qualify For a Gardasil Settlement?
If you or a loved one experienced problems after receiving a Gardasil HPV Vaccine, settlement benefits may be available. Lawyers provide free consultations and claim evaluations.
CONTACT A LAWYER
---
See If You Qualify for Gardasil Vaccine Compensation
Image Credit: |
"*" indicates required fields