Gas Boiler Recall Issued Due to Carbon Monoxide Poisoning Risk
February 26, 2016
By: Russell Maas
The U.S. Consumer Product Safety Commission (CPSC) has announced a recall for several hundred condensing gas boilers sold for residential use in the U.S. and Canada, due to a risk that the device may overheat, pose a fire hazard and potentially cause gas to leak into the home, potentially resulting in a risk of carbon monoxide poisoning for individuals in the house.
Information about the Viessmann Vitodens 200-W condensing gas boiler recall was posted by the agency on February 25, following at least 10 consumer complaints indicating the boilers overheated, causing the boilers to shut down. This is a high number of problems with the gas boilers, considering only 165 were sold in the U.S. and 141 were sold in Canada.
While there have been no reports of injuries due to fires or carbon monoxide exposure, if the device overheats and emits flue gases into the venting system, it could cause the highly toxic gas to leak throughout the home.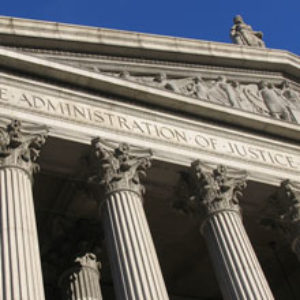 Carbon monoxide is an odorless, tasteless and colorless gas, which is a leading cause of fatal poisonings due to the difficulty in detecting a leak in the home. Side effects of carbon monoxide exposure can quickly cause individuals in the home to begin feeling light-headed or dizzy, potentially resulting in loss of consciousness, permanent brain damage or death following prolonged exposure or a build up of high levels of the gas.
Condensing gas boilers are commonly used in residences and are fueled by either gas or oil to heat water to a set temperature, usually around 185 degrees F, which is then sent out of the boiler and passes through the homes heating supply. Within the boiler, the water is heated by combustion of either the gas or oil supply, which produces carbon monoxide and other gases that are ventilated outside of the unit through a flue.
The Viessmann gas boilers are being recalled due to the potential for the units to overheat, which may cause them to either catch on fire or shut down and leak carbon monoxide into the venting system into the home.
Carbon monoxide is created by the incomplete combustion of fuel and is extremely harmful to those exposed to the gas.
According to the U.S. Centers for Disease Control and Prevention (CDC), about 5,200 carbon monoxide exposures occur each year, resulting in an estimated 430 fatalities annually.
The recall includes two models of Viessmann Vitodens 200-W condensing gas boilers that were designated for residential use only. The recalled units are marked with either model number B2HB-45 or B2HB-57. Model number B2HB-45 includes units with serial numbers ranging from 7554703501001105 to 7554703501369106 and model numberB2HB-57 includes units with serial numbers ranging between 7554704501001102 through 7554703501411109.
The units are wall hung and encased in a white metal box that measures roughly 43.5 inches tall by 19 inches wide by 21 inches deep. The manufacturer name and model name "Vitodens" and "Viessmann" are both printed on a label located on the outside of the boiler box and also on the boiler rating plate on the left side of the boiler cover.
The recalled Vitodens 200-W condensing gas boilers were manufactured in Germany and imported by Viessmann Manufacturing Co. Inc. of Warwick, Rhode Island. They were sold through heating and plumbing contractors or wholesalers to consumers nationwide from September 2015 through December 2015 for between $4,800 and $5,800.
The manufacturer and CPSC are asking consumers to immediately contact their installer or distributor to schedule a free boiler safety inspection and repair. Meanwhile, the CPSC is asking customers to verify that there is a properly working smoke and CO detector in the home. Customers with further questions may contact Viessmann directly at 800-288-0667 or visit them online at www.viessmann-us.com.
"*" indicates required fields