Lawsuit Over Abilify Generic Competition Filed by Otsuka Pharmaceuticals
September 14, 2016
By: Irvin Jackson
As a growing number of Abilify lawsuits continue to be filed against Otsuka Pharmaceuticals, alleging a desire for profits was placed before consumer safety by withholding information about the risk of gambling addiction, the drug maker is filing a lawsuit of it's own to prevent a competitor from releasing a generic version of the blockbuster antipsychotic medication.
Otsuka Pharmaceutical filed a patent infringement lawsuit against Macleods Pharmaceuticals in the U.S. District Court for the District of New Jersey on September 2, arguing that the generic drug maker should be prevent from releasing an equivalent version of Abilify before they say their exclusivity patent has fully expired.
According to the complaint (PDF), Mcleods notified Otsuka in July that it intends to release an Abilify generic competitor in several strengths. However, Otsuka argies that if approved, the generic Abilify will violate at least one of the company's patent claims.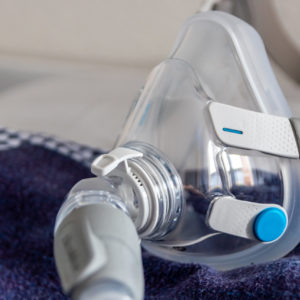 Did You Know?
Millions of Philips CPAP Machines Recalled
Philips DreamStation, CPAP and BiPAP machines sold in recent years may pose a risk of cancer, lung damage and other injuries.
Learn More
Abilify (ariprazole) is one of the top-selling brand name medications on the market in the United States, generating sales in excess of $6 billion per year, and widely used by millions of Americans for treatment of schizophrenia, bipolar disorder and other major depressive disorders. It is also widely used off-label to treat irritability, aggression, mood swings and other behavior issues. Patented by Otsuka scientists, it is distributed in the U.S. by Otsuka and Bristol-Myers Squibb.
Otsuka is asking the court to prevent the company from releasing a generic version of Abilify until its patent has expired. While, most observers consider Abilify's patent to have expired in May 2015, Otsuka indicates that various versions of Abilify released at different times extended the patent protection.
The move is designed to protect the substantial profits generated by Abilify, and comes at a time when the drug maker faces a number of product liability claims filed in courts throughout the United States, which allege that the drug maker also attempted to protect the profits by withholding information about the potential side effects of Abilify, which has been linked to a risk of uncontrollable gambling, shopping, sexual activity and other addictive behaviors.
Abilify Gambling Lawsuits
The patent lawsuit comes as a growing number of Abilify compulsive gambling lawsuits have been filed in recent months, following the publication of independent studies about the impact of the medication, and recent FDA warnings about the risk of impulsive behaviors while taking the drug. The complaints all indicate that the manufacturers failed to warn the medical community that Abilify could cause compulsive behaviors, such as gambling, shopping, and sex addiction.
Although compulsive gambling warnings were added to Abilify in several other countries a number of years ago, the drug has been sold in the United States without any mention that it may cause users to engage in unusual compulsive behaviors. Until May 2016, when the FDA required the drug maker to update the warning label and add information about the link between Abilify and gambling problems, most doctors were unaware of the importance of monitoring for the emergence of addictive behaviors.
Lawsuits allege that the drug makers should have disclosed information about the large number of adverse event reports involving uncontrollable urges to gamble on Abilify, as well as engage in other potentially dangerous activities, such as uncontrollable shopping, eating or sexual activity. The new warnings encourage consumers to speak with their physician if they notice these impulsive behaviors, as symptoms typically stop shortly after the medication is discontinued.
There are current dozens of cases pending nationwide, seeking financial compensation for substantial gambling losses and the damage caused to individuals' financial stability, employment, family relations and overall quality of life. As Abilify gambling lawyers continue to review and file cases in the coming months and years, it is widely expected that hundreds, if not thousands, of claims will be brought nationwide.
Julia

May 28, 2017 at 2:18 am

Abilify devastated my life in 8 months. I had enough money to take care of myself medically. And housing. It financially put me in debt compulsive shopping. Also gave me TD and long term memory problems! And PTSD because of trauma on the drug.also had an impulsive suicide attempt this drug should be never marketed again especially with impulse control. Do you know how many suicidas there is has o[Show More]Abilify devastated my life in 8 months. I had enough money to take care of myself medically. And housing. It financially put me in debt compulsive shopping. Also gave me TD and long term memory problems! And PTSD because of trauma on the drug.also had an impulsive suicide attempt this drug should be never marketed again especially with impulse control. Do you know how many suicidas there is has or is going to be. They are not suicidal thoughts it's impulsive that's a huge difference
"*" indicates required fields