Generic Valsartan Lawsuit Blames Tainted Pills For Lung Cancer And Pancreatic Cancer Diagnoses
June 05, 2019
By: Irvin Jackson
Following years of exposure to generic valsartan pills that were subsequently recalled, a Kentucky man indicates that he has been left with lung cancer and pancreatic cancer, according to a recently filed product liability lawsuit.
The complaint (PDF) was filed by Jeffrey A. Berryman and his wife, Chitiqua Hocker, in the U.S. District Court for the Eastern District of Kentucky on May 29, indicating that Camber Pharmaceuticals, Hetero USA, Inc. and The Kroger Company sold defective and unreasonably dangerous generic versions of the blood pressure drug valsartan that were tainted with cancer-causing chemicals
Berryman indicates that he has received generic valsartan pills for treatment of his high blood pressure and heart failure since 2013, including many pills that have been recalled in recent months due to the presence of N-nitrosodimethylamine (NDMA) or N-Nitrosodiethylamine (NDEA), which are believed to be a byproduct of the generic drug manufacturering process.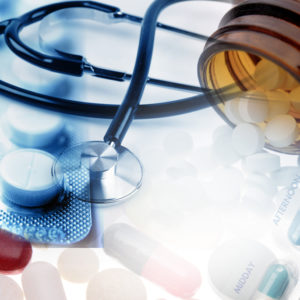 As a result of the exposure to the known human carcinogens, Berryman indicates that he was diagnosed with both lung and pancreatic cancer in September 2017.
The lawsuit indicates that the defendants and other generic drug manufacturers knew for years that their manufacturing processes could result in byproduct contaminants, but did nothing and failed to warn either consumers, the medical community, or drug regulators.
"The pharmaceutical industry has long been aware of the potential for the formation of nitrosamines in pharmaceutical drugs at least as far back as 2005," Berryman's lawsuit states. "Defendants Camber and Hetero designed, manufactured, produced, packaged, marketed, distributed, and sold Valsartan contaminated with NDMA and NDEA. Defendant Kroger marketed, packaged, advertised, distributed and sold this contaminated and dangerous Valsartan to patients nationwide."
Berryman presents claims of manufacturing defect, failure to warn, design defect, negligence, gross negligence, breach of warranty, fraud, negligent misrepresentation, violation of the Kentucky Consumer Protection Act, and his wife is pursuing a claim for loss of consortium. They seek compensatory and punitive damages.
The case joins a growing number of generic valsartan lawsuits filed in recent months by individuals who indicate they were left with a number of other types of cancer, including liver cancer, kidney cancer, bladder cancer, gastric cancer and other injuries following exposure to NDMA or NDEA.
In addition, a number of valsartan class action claims are pursuing damages for users of the medications who have not been diagnosed with cancer, but seek reimbursement for the cost of what were essentially worthless drugs, and funding for medical monitoring they may require for the rest of their lives due to their exposure to cancer-causing agents.
Image Credit: |test caption
K

April 17, 2022 at 6:13 am

I definitely agree with the man that claims he has lung cancer from valsartan. My mother was on valsartan for roughly 5-6 years and contracted lung cancer and ultimately died from it. No one would take my case tho. So he is lucky in that regard. Wishing him all the best!
"*" indicates required fields