DiaBeta, Micronase Side Effects Make It Unfit For Firstline Treatment Of Gestational Diabetes: Study
May 10, 2018
By: Irvin Jackson
The findings of a new study suggest that for pregnant women, the side effects of DiaBeta, Micronase and similar drugs make them unfit for treating gestational diabetes. 
In a study published this month in the Journal of the American Medical Association (JAMA), French researchers compared the safety and effectiveness of diabetes drugs using the active ingredient glyburide to subcutaneous insulin for the treatment of pregnant women with gestational diabetes.
Glyburide, also known as glibenclaimide, is used to treat type 2 diabetes. It belongs to a class of drugs known as sulfonylurea, which increase the amount of insulin released by the pancreas. Drugs using glyburide, including DiaBeta, Micronase, and Glynase, currently have a pregnancy risk rating of category B and Category C, meaning there is no evidence of risk in humans, but that the existence of risks have not yet been ruled out.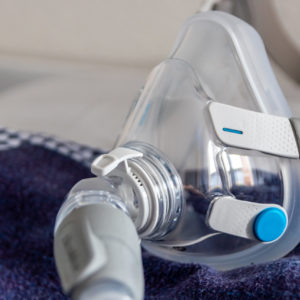 Did You Know?
Millions of Philips CPAP Machines Recalled
Philips DreamStation, CPAP and BiPAP machines sold in recent years may pose a risk of cancer, lung damage and other injuries.
Learn More
Researchers in this latest study conducted a clinical trial including 914 pregnant women with gestational diabetes, to see which was better for the prevention of perinatal complications. They looked for outcomes of macrosomia, neonatal hypoglycemia and hyperbilirubinemia.
According to the findings, those given drugs like DiaBeta and Micronase had a 4.2% higher rate of perinatal complications than those given insulin.
"This study of women with gestational diabetes failed to show that use of glyburide compared with subcutaneous insulin does not result in a greater frequency of perinatal complications," the researchers concluded. "These findings do not justify the use of glyburide as a first-line treatment."
Some previous studies have already linked the drugs to an increased risk of pregnancy complications. A 2015 study published in JAMA Pediatrics found that children born to women given DiaBeta, Micronase and similar drugs were more than 40% more likely to be admitted to the neonatal intensive care unit than the children of women not given the drugs.
Another study published that year warned that glyburide appeared to cross the placenta to potentially impact a developing fetus.
Placenta transport of drugs, where the drug appears to have crossed the placenta to potentially come into contact with a developing fetus, is often the first indicator that a drug may impact the development of an unborn child.
Tracy

July 18, 2021 at 8:54 pm

My son spent 48 days in NICU due to heart rate dropping dramatically at 27 weeks..I took insulin 3x a day and after my emergency c-section I found out 65% of my placenta had died. It was a horrible scary experience and my son also developed a CPap on his left lung...What can I do in regards of this nightmare..I know this had to be due to the insulin they insisted I should take verses my regular on[Show More]My son spent 48 days in NICU due to heart rate dropping dramatically at 27 weeks..I took insulin 3x a day and after my emergency c-section I found out 65% of my placenta had died. It was a horrible scary experience and my son also developed a CPap on his left lung...What can I do in regards of this nightmare..I know this had to be due to the insulin they insisted I should take verses my regular one time pill metformin

Suzie

February 28, 2019 at 4:15 am

I've had three pregnancies, two of which I was prescribed Glyburide. The pregnancy with no glyburide was not complicated. For the two I took it with, one ended in a full term still birth of an 10.5lb baby. The other results in a premie birth, with the baby having severe hypoglycemia (4 at birth) and a month long NICU stay. That baby girl lived, but has significant developmental delays and learning[Show More]I've had three pregnancies, two of which I was prescribed Glyburide. The pregnancy with no glyburide was not complicated. For the two I took it with, one ended in a full term still birth of an 10.5lb baby. The other results in a premie birth, with the baby having severe hypoglycemia (4 at birth) and a month long NICU stay. That baby girl lived, but has significant developmental delays and learning disabilities that we believe are results of her birth trauma and prematurity as a result of this drug. It's so dangerous and has taken so much from us. We've researched a few lawyers to see if anyone would help with no luck. If you know anyone or see this and think you can help, we'd welcome the contact. However, even if nothing materializes, I just try to comment and spread the word as much as I can. GD mamas, please don't take this stuff even if your doctor prescribes it. :(
"*" indicates required fields