Magnetic Process Could Help Remove Roundup Residue From Water Sources: Study
December 26, 2019
By: Irvin Jackson
German researchers indicate that they may have determined a way to remove glyphosate from water sources, amid growing concerns over health risks linked to Roundup and other widely used weedkillers that contain the controversial herbicide.
Glyphosate was identified as a probable carcinogen in 2015, leading to a ban on use of the chemical in a number of countries and thousands of Roundup lawsuits in the United States, each involving allegations that users developed non-Hodgkins lymphoma or other cancers.
Given the extensive use of glyphosate worldwide, there are serious concerns about the impact of the chemical on the environment and water supplies.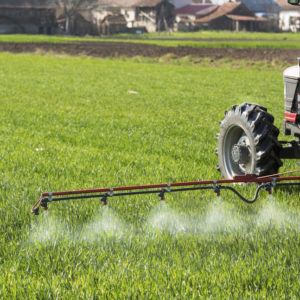 In a study published this month in the journal Nature Sustainability, German researchers indicate they have developed a method using magnetism to remove glyphosate from water sources.
Researchers note that the chemical structure of glyphosate interacts strongly with oxidic surfaces. They used that characteristic to bind glyphosate to magnetic oxide particles, and then simply filtered the glyphosate out of the water using a magnet. They tested the technique both in the laboratory and in the field and reported that the technique had a high degree of efficiency.
"In a wide variety of different samples, researchers succeed in reducing levels of glyphosate to the strict limit of 0.1 microgrammes/litre dictated by the European Drinking Water Directive, and in many cases even to remove the glyphosate to such an extent that it could no longer be detected," according to a press release issued by Friedrich-Alexander-Universität Erlangen-Nürnberg, where the researchers were based.
Although Bayer and its Monsanto subsidiary have continued to defend the safety of glyphosate, the companies have faced massive verdicts in several early trials that have gone forward in the United States, over failure to warn about the risks associated with Roundup exposure, including massive punitive damage awards designed to punish the manufacturer for withholding safety information from consumers and government regulators.
Over the next year, unless the manufacturer is able to reach Roundup settlements for the glyphosate cancer claims, a number of additional cases are expected to go to trial nationwide.
"*" indicates required fields