Former SEC Compliance Chief Arrested For Giving GPB Capital Investigation Information In Exchange For Job
November 08, 2019
By: Irvin Jackson
A former compliance investigator for the Securities and Exchange Commission (SEC) was arrested late last month, for allegedly trading information that was part of an ongoing fraud investigation to GPB Capital, in exchange for a job.
Federal prosecutors filed an indictment against Michael Cohn in the U.S. District Court for the Eastern District of New York on October 17. He faces charges of obstruction of justice, obtaining information from a government computer and unauthorized disclosure of confidential information.
Cohn was the managing director and chief compliance officer at GPB Capital. However, before he received that position, he worked as a compliance examiner with the SEC.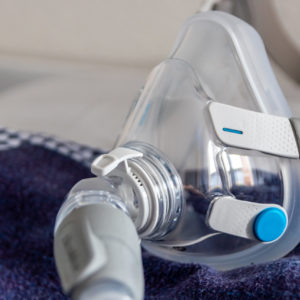 Did You Know?
Millions of Philips CPAP Machines Recalled
Philips DreamStation, CPAP and BiPAP machines sold in recent years may pose a risk of cancer, lung damage and other injuries.
Learn More
The indictment accuses Cohn of accessing information from an ongoing probe into GPB Capital's activities, which some say was a Ponzi Scheme, and handing that information over to GPB senior management. Four days later he was given a $400,000 job with the company, according to various reports.
GPB Capital Holdings focused on auto dealerships and waste management companies, but critics say that it was using money from its investors to make the auto dealerships appear to be performing better than they actually were, and then using money from new investors to pay off prior investors, claiming the funds were a profit.
A growing number of investment fraud lawsuits are now being filed against GPB Capital, as well as brokers who sold its funds to investors, seeking to recover damages for financial losses.
Troubles first began to appear when GPB Capital Holdings missed a filing with the Securities Exchange Commission (SEC) in April 2018. It stopped paying distributions in December 2018, and in March of this year the FBI raided its offices.
Amid allegations of a so-called "Ponzi" scheme, and claims that it had been falsifying its records, GBC Capital announced recently that the value of its two biggest investment funds have sharply declined, with some investors claiming they have lost between 25% and 75%. GPB focused on private placement investments, which are generally considered suitable only for accredited investors.
Investigations are underway by the SEC, the FBI, the Financial Industry Regulatory Authority (FINRA), New Jersey, and Massachusetts. Of the 80 brokerage firms authorized to sell GPB investments, 60 are under investigation by Massachusetts officials.
Cohn left the SEC as a Securities Compliance Examiner to work at GPB Capital in October 2018. He's accused of offering information on the investigations in exchange for his new position at GPB. The U.S. Justice Department and FBI indicate he disclosed confidential information on the probes to GPB Capital on several occasions before taking a job there.
He faces up to 20 years in prison on the obstruction of justice charge alone.
Ponzi Schemes
Brokers are responsible for conducting due diligence and making sure investments being sold to their clients are legitimate.
In Ponzi schemes, a firm or individual offers high rates of investment returns, claiming there is little risk for investors. It pays early investors from investments by new investors, claiming the funds came from business growth.
This makes it look extremely profitable at first, but eventually new investors stop signing on or there are too many investors to spread the money out to make the investments appear profitable.
Things also often break down after concerns become public, and then it is revealed that there are no liquid assets, and investors generally suffer major losses unless they got out early. It is considered the financial market's version of a pyramid scheme.
Reports suggest that GPB has raised about $1.8 billion from investors since 2013.
"*" indicates required fields