Harley-Davidson Clutch Problem Results in Recall for 178K Motorcycles
November 01, 2018
By: Russell Maas
Nearly 178,000 Harley-Davidson motorcycles have been recalled, due to a risk that the clutch may stick and result in a loss of control. 
The National Highway Traffic Safety Administration (NHTSA) announced the Harley-Davidson motorcycle recall on October 29, following hundreds of warranty claims from customers over clutch problems, which have resulted in at least three motorcycle accidents.
Harley-Davidson opened an investigation into the motorcycle clutch problems in January 2018, after a field data query identified 92 warranty claims related to the vehicles clutch systems. The manufacturer has since received a total of 338 warranty claims related to the hydraulic clutch system leaking fluid and failing to disengage when the motorcycle is in motion.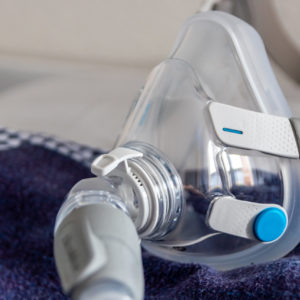 Did You Know?
Millions of Philips CPAP Machines Recalled
Philips DreamStation, CPAP and BiPAP machines sold in recent years may pose a risk of cancer, lung damage and other injuries.
Learn More
According to the recall notice, the motorcycles are equipped with a hydraulic clutch system that may exhibit an internal leak of fluid past the secondary clutch actuator piston seal. In the event this leak is present over an extended period of time, the clutch master cylinder reservoir could lose enough fluid to expose the hydraulic clutch circuit to air, which could result in the inability to produce enough lift to disengage the clutch.
Customers are being warned that if the clutch cannot be disengaged, riders could experience a loss of control when the vehicle is started, first shifted into gear, or when coming to a stop.
The recall affects 20 models of Harley-Davidson motorcycles from the 2017 and 2018 model years, totaling 177,636 vehicles.
The recall is expected to begin on November 5, at which time Harley-Davidson will begin notifying owners of the defect by mail, with instructions on how to schedule an appointment at their local dealer. The dealers will be instructed to replace the secondary clutch actuator piston assembly free of charge. Customers with additional questions or concerns regarding the recall may contact Harley-Davidson customer service at 1-800-327-4236 and reference the recall number 0173.
Joshua

January 15, 2020 at 5:54 am

2018 road glide less than 400 miles car accident due to clutch

0173 Recall club

August 2, 2019 at 11:25 am

Hi Connie. I also have one of these unpredictable bikes. My main concern is that this problem is not progressive and can happen without any or little warning. I parked my bike in the garage after a great uneventful ride and a few days later I couldn't get the bike in gear and the lever felt sloppy. This was after the dealer said the bike was safe to ride! I have a 2018 touring ultra limited and [Show More]Hi Connie. I also have one of these unpredictable bikes. My main concern is that this problem is not progressive and can happen without any or little warning. I parked my bike in the garage after a great uneventful ride and a few days later I couldn't get the bike in gear and the lever felt sloppy. This was after the dealer said the bike was safe to ride! I have a 2018 touring ultra limited and my bike was inside the recall (0173 recall number) range. Most Harley techs said "Obviously DO NOT RIDE" until repaired but no salesperson will put this in writing. Why are Harley putting us in my opinion at risk? Would you put a kid on a bicycle which can't stop or could hurt them?? Neither would I. Like you I loved my bike. I have no faith in the bike now as I think it is dangerous and I am unsure if it will fail. Not what you want on a tourer if you want to live the dream (which is on The sales brochure) I had to just look at my bike for 5 months whilst I waited for the dealer to get the part. It is a little rubber diaphragm and must cost a $1 to produce. Once this is all over I will sell my Harley dream of less than 900miles for a huge loss as the dealership is just rigging out of everything. I have never had such a poor uncaring customer experience ( I will spare the dealers name as I have better morals and standards). I wish I had never bought this bike and just kept my old and trusty fatboy. Harley Davidson will not survive if it is not honest with its customers. I would have gained more respect for the Legendary Brand if they just put their hands up and said " we have a serious safety recall and are issuing a compulsory ( Not Voluntary) recall, DO NOT RIDE as If the clutch cannot be disengaged, a loss of control may result, increasing the risk of a crash. Secondly check with your insurance company if you are insured before the recall has been completed. My insurance company have said I will not be covered if I ride my bike before the recall is carried out. So should we ride or not is the question? Stay safe bikers especially the 0173 club!!!

Connie

June 29, 2019 at 5:57 am

On April 20th I bought a 2019 Harley Davidson Road King. I have 2000 miles on it in 2 months...I took it out of the garage on Thursday morning June 27 and headed to work... When I drove it out of the garage the clutch was fine.. Then on the road 500 feet the clutch was totally gone..I almost lost control of my bike. I have no recall on my bike. The Harley-Davidson picked it up on Thursday.. That[Show More]On April 20th I bought a 2019 Harley Davidson Road King. I have 2000 miles on it in 2 months...I took it out of the garage on Thursday morning June 27 and headed to work... When I drove it out of the garage the clutch was fine.. Then on the road 500 feet the clutch was totally gone..I almost lost control of my bike. I have no recall on my bike. The Harley-Davidson picked it up on Thursday.. That afternoon when they looked it over they said there was no fluid so they added the fluid and took it for 2 rides around the parking lot and said it was ok.. Then took it the 3rd time and they had no clutch..Friday they told me there is leakage and they had to order a master and slave cylinder and it wouldn't come in till next week..I asked if this could happen again.. They said a slight chance but it shouldn't.. Just like it shouldn't of this time. That is what they said...I do not feel safe about this situation...i love my bike but I was lucky that I didn't get hurt or any one else... There was no warning signs and I have no recall..I am now not trusting my bike.. Is there anything I can do about this
"*" indicates required fields