Heart Attack Risk Seen Within Week of Starting Advil, Aleve, Other Popular Pain Meds: Study
May 10, 2017
By: Martha Garcia
New research suggests that several different commonly used pain medications, such as Advil, Motrin, Aleve and others, may increase an individual's risk of a heart attack by up to 50 percent, with issues seen as early as the first week after starting treatment with the medications.
Findings published this week in The British Medical Journal highlight the serious heart attack risks seen with common non-steroidal anti-inflammatory drugs (NSAIDs), which includes ibuprofen (Advil and Motrin), naproxen (Aleve) and COX-2 inhibitors (Celebrex and Vioxx).
Prior research has shown that NSAIDs may increase the risk of heart attacks, but the findings of this new study show that risk can become a problem soon after an individual starts taking the drugs, many of which are available over-the-counter.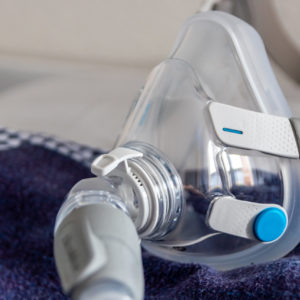 Did You Know?
Millions of Philips CPAP Machines Recalled
Philips DreamStation, CPAP and BiPAP machines sold in recent years may pose a risk of cancer, lung damage and other injuries.
Learn More
Researchers pooled data from studies focusing on NSAID use and heart attacks, which included information on nearly 500,000 individuals using the medications, including 385,000 who did not suffer a heart attack, and 61,000 who did. Patients involved in the studies were between the ages of 40 and 79.
The study indicates that all NSAID drugs increased the heart attack risk.
Last year, research indicated Celebrex and other COX-2 inhibitors carried the same heart attack risks as Aleve, Motrin and Advil, warning the drug was dangerous to patients in high doses.
The new study found that using Celebrex between 1 to 7 days increased a patient's risk of heart attack by 24 percent. Taking Advil or Motrin for less than a week increased the risk by 48 percent and taking Aleve for a week or less increased the risk of heart attack by 53 percent. Using more than 1,200 mg a day of drugs like Advil, or 750 mg a day of Aleve was especially dangerous to patients.
Effects were also calculated for Voltaren, which is a prescription NSAID, and Vioxx, which was removed from the market several years ago due to the potential risk of heart attacks. Taking Voltaren for a week or less increased the risk of heart attack by 50 percent and taking Vioxx increased a patient's risk by 58 percent.
Similarly, a study published in February indicated patients who had a cold or respiratory infection faced an increased risk of heart attack if they took Advil or Motrin while sick, indicating that the risk increased by more than three fold.
The risk was seen as early as one week after beginning the OTC medications and increased the longer the patient took the drugs and the higher the dose they took.
Researchers warn, if a patient has a heightened risk of heart attack already, they should avoid long-term use of NSAIDs and short-term use at high doses.
The FDA added a black box warning to NSAIDs in 2015, warning those with heart disease face an increased risk of heart attacks and strokes after using the drugs.
While the risk is increased for those with heart problems, patients with no heart problems or heart attack risk face a small absolute risk. The risk also appeared to decline after patients stopped taking the drugs completely, with a slight decline seen after 30 days and a decline to 11 percent increased risk between 30 days and one year of not taking the drugs.
"*" indicates required fields