Women May Face Higher Bleeding Risks From Heart Stents: Study
June 01, 2020
By: Martha Garcia
According to a recently published study, women may face an increased risk of certain types of bleeding events after undergoing heart stent surgery.
Researchers with Icahn School of Medicine at Mount Sinai, in New York, found that, overall, bleeding rates between men and women who undergo percutaneous coronary intervention  (PCI) were very similar. However, the risk of early bleeding and major bleeding at the vascular access site was significantly higher among women who underwent the procedure.
The findings were published May 20, in the journal JAMA Cardiology.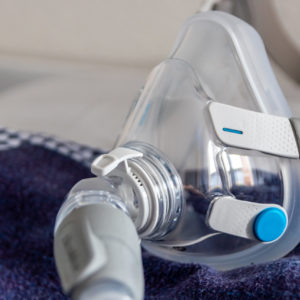 Did You Know?
Millions of Philips CPAP Machines Recalled
Philips DreamStation, CPAP and BiPAP machines sold in recent years may pose a risk of cancer, lung damage and other injuries.
Learn More
A PCI is a type of heart stent that is used to widen the arteries when a person is suffering from narrowed arteries from coronary artery disease, or heart disease.
Researchers conducted a cohort study of patients with a high bleeding risk in the LEADERS FREE double-blind randomized clinical trial conducted at 68 sites in 20 countries from December 2012 to May 2014.
More than 2,400 patients who received heart stents were randomly chosen to get either a bare-metal stent or a polymer-free, biolimus A-9-eluting drug-coated stent, a type of heart stent coated in a blood thinner, with one month of dual anti-platelet therapy.
The drug-coated stent was found to be superior to the bare-metal stent in both women and men. Patients who had the drug-coated stent had lower target lesion revascularization rates and better outcomes overall by the 2-year mark than those who received bare metal stents.
Researchers categorized bleeds using the Bleeding Academic Research Consortium (BARC) scale. A BARC 3 bleed is a type of severe bleeding that can require surgical intervention. BARC 5 bleeding is a type of bleed categorized as "probable fatal bleeding" or "definite fatal bleeding."
Overall, bleeding was not statistically different between the sexes. However, women experienced more type 3 and 5 major bleeding events than men in the first 30 days. They also experienced more severe bleeding at the vascular access site than men.
"This study found no sex differences in the ischemic outcomes of patients with a high bleeding risk after PCI, but women appeared to demonstrate greater early bleeding and major bleeding from the vascular access site," the researchers determined. "Both women and men with major bleeding seemed to experience worse 2-year mortality, suggesting that bleeding avoidance strategies should be uniformly adopted for all patients, with close attention dedicated to women to avoid denying them the benefits of PCI."
Heart Stent Health Concerns
There is a long history of side effects linked to both bare metal and drug-eluting heart stents, with some research suggesting they can raise the risk of death, instead of lowering it.
Prior studies have indicated heart stents can increase the risk of heart attacks and surgeries compared to a coronary bypass graft procedure.
One study published in 2018 indicated heart stents failed to relieve stable angina symptoms, one of the primary reasons for having a stent procedure. Another study indicated drug-releasing stents are no better at preventing deaths among heart patients than the bare metal stents. Both carry similar risks of death and side effects.
"*" indicates required fields