Heartburn Drug Makers File Answers to Master Complaint in Lawsuits Over Nexium, Prilosec, Other PPIs
March 21, 2018
By: Austin Kirk
With a growing number of Nexium lawsuits, Prilosec lawsuits, Prevacid lawsuits and other similar claims being brought over the side effects of proton pump inhibitors (PPI), manufacturers of the popular heartburn drugs have filed answers to a master complaint recently submitted to coordinate allegations raised in the litigation, denying allegations that inadequate warnings were provided about the risk of kidney damage.
There are currently about 650 complaints pending throughout the federal court system against makers of the heartburn drugs, each raising similar claims that users suffered chronic kidney disease, renal failure or other kidney injuries following use of the medications. However, as lawyers continue to review and file claims over the coming months, it is expected that several thousand lawsuits will eventually be brought by individual nationwide.
Given common questions of fact and law raised in the cases, the litigation has been centralized before U.S. District Judge Claire C. Cecchi in the District of New Jersey, for coordinate pretrial proceedings and discovery into common issues.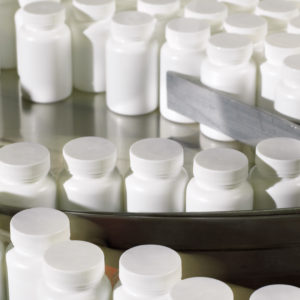 Earlier this year, Judge Checci approved a streamlined filing procedure for new kidney damage drug cases, where the plaintiffs' steering committee filed a "Master Complaint" outlining all of the allegations brought against the drug makers. Individual plaintiffs were then permitted to file a "Short Form Complaint", adopting applicable claims when initiating their case.
This week, AstraZeneca, Procter and Gamble, Pfizer, GlaxoSmithKline, and Novartis each filed a "Master Answer", denying all allegations of liability, failure to warn, negligence and breach of warranty, among other claims raised in the "Master Complaint". These documents will eventually be the basis for any dispositive motions, providing uniform and standardized allegations in each case.
The answers came following a March 16 case management order (PDF) issued by Judge Checci, which lays out the discovery process and deadlines for the early exchange of information between the parties. The court has set a telephone conference set for April 10, the parties have been directed to submit a joint status report and agenda by April 6.
Proton Pump Inhibitor Kidney Risks
The proton pump inhibitor litigation has rapidly emerged following the publication of several studies in recent years, which suggest that users may face certain kidney risks that are not disclosed on the warning labels for the popular heartburn drugs, which are used by millions of Americans on a daily basis.
In December 2014, the FDA required new warnings for the first time about a form of kidney damage associated with proton pump inhibitors, known as acute interstitial nephritis (AIN), which involves a sudden inflammation of the kidneys, which can lead to more severe problems.
More recent studies have highlighted the potential link between Nexium and kidney problems, suggesting that the popular drugs make also cause users to experience acute kidney injury, chronic kidney disease and end-stage kidney failure, often resulting in the need for dialysis treatment or a kidney transplant.
Last year, a study published in the medical journal JAMA Internal Medicine also found an increased risk of chronic kidney disease with the heartburn medications, indicating that users of Nexium, Prilosec and other PPI may be 50% more likely when compared to non-users.
These findings were supported by another study published in April 2016, in which researchers with the Department of Veterans Affairs found that users of Nexium, Prilosec or other PPIs may be 96% more likely to develop kidney failure and 28% more likely to develop chronic kidney disease after five years of use.
As part of the MDL proceedings, it is expected that Judge Cecchi will eventually establish a "bellwether" program, where small groups of cases against each drug maker will be prepared for early trial dates. While the outcomes of such trials are not binding on other plaintiffs, they are designed to help gauge how juries may respond to certain evidence and testimony that is likely to be repeated throughout the litigation regarding the link between the heartburn drugs and kidney problems.
In addition, the manufacturers may soon see additional lawsuits over potential links between the heartburn drugs and stomach cancer, after recent studies suggested that long-term use of Nexium, Prilosec or other PPI drugs may make it more likely to develop the disease.
"*" indicates required fields