Only One-Third of Hepatitis C Patients Get Proper Treatment, CDC Warns
August 11, 2022
By: Martha Garcia
Roughly 2.4 million people in the U.S. are currently living with Hepatitis C, but a new government report suggests that less than one-third of those people receive timely treatment for the condition, even though it is largely curable.
Hepatitis C is a viral disease that spreads largely through blood contact. If left untreated, it can cause severe and permanent damage, potentially resulting in death.
Despite the availability of treatments that can cure hepatitis C, many people go untreated, according to new U.S. Centers for Disease Control and Prevention (CDC) research announced in a Vital Signs press release issued on August 9.
Hepatitis C Health Risks
Hepatitis C can be spread via blood transfusion, recreational drug use with needles or straws, needle stick injuries, unsterilized tattoo equipment, sharing personal items like razors or toothbrushes, or sexual contact with an infected person. In the United States, most new infections occur through sharing needles. There are six genotypes and all six can be cured with timely treatment.
Although hepatitis C is treatable, there have been more deaths related to hepatitis C in recent years than from HIV, according to the CDC.
A person can live with hepatitis C for years without knowing they are infected, but damage is still occurring to the liver. Left untreated it can lead to cirrhosis, liver cancer and liver failure. It is a leading cause of liver transplants and liver cancer.
Globally, more than 354 million people have hepatitis C. Roughly 75% to 85% of those have chronic Hepatitis C, a long-term infection linked to Hep C. Only about 20% of the population is diagnosed with Hep C, and only one-third of people overall will get treated, even though the disease is curable.
There are many reasons patients may not be screened or treated for Hepatitis C. Needle drug use carries a stigma in the U.S. and users are reluctant to seek help as a result. Additionally, many Americans don't have access to affordable healthcare that can provide them with timely treatment. Additionally, many people simply are wary of seeking care from doctors or hospitals, which also carries its own type of stigma in some communities.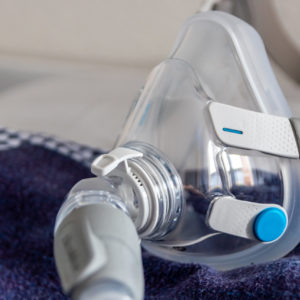 Did You Know?
Millions of Philips CPAP Machines Recalled
Philips DreamStation, CPAP and BiPAP machines sold in recent years may pose a risk of cancer, lung damage and other injuries.
Learn More
Despite these barriers, treatment for Hepatitis C is fairly simple. Patients are offered direct-acting antiviral (DAA) tablets. These are taken in pill form and are the most effective medications for treating hepatic C. They are taken for 8 to 12 weeks. Direct-acting antiviral tablets are effective at treating the infection in more than 90% of people.
There are few side effects from DAA tablets, but those can include nausea, trouble sleeping, discomfort, skin irritation, tiredness, hair loss and aggressive behavior.
CDC researchers emphasize large-scale screening and access to treatment is necessary to help get more people tested for Hepatitis C and treated. Patients with the active disease can receive timely treatment that can help prevent long-term liver damage, transplant, or cancer. The goal is to increase treatment from one-third of those infected to a much greater number by raising awareness of the disease, vaccines, and treatment.
"*" indicates required fields