High School Sports Concussion Risks Examined in New Report
November 01, 2013
By: Martha Garcia
Sports-related concussions may pose an even greater risk to high school students if the athletes return to play sooner than recommended, according to the findings of a new study that examines the risks associated with youth sports concussions.
In a report titled "Sports-Related Concussion in Youth: Improving the Science, Changing the Culture", a panel of experts assembled by the National Academies of Science indicate that students who return too soon to play or study after suffering a concussion are at much higher risk of suffering a second brain injury, which may result in more severe consequences.
The research was conducted by the Institute of Medicine and the National Research Council, funded in part by the National Football League. The panel of medical experts agreed that there still exists a "culture of resistance" involving reporting concussions and complying with treatment plans.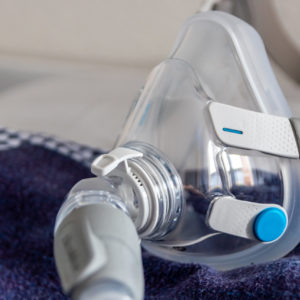 Did You Know?
Millions of Philips CPAP Machines Recalled
Philips DreamStation, CPAP and BiPAP machines sold in recent years may pose a risk of cancer, lung damage and other injuries.
Learn More
The report also revealed female athletes may have the highest concussion risk, especially female athletes who already had a concussion. Females were especially prone to concussion in soccer, lacrosse and basketball.
Male athletes were at higher risk of suffering a concussion if they played football or ice hockey. Other sports which also posed a threat to male athletes included lacrosse, wrestling and soccer.
The study focused on concussions in youth sports involving athletes ages 5 to 21 years of age. Researchers gathered data from emergency room reporting from the National Electronic Injury Surveillance System and the NCAA Injury Surveillance System.
Researchers found high school athletes were twice as likely to suffer a concussion, in comparison to collegiate athletes.
Concussion occurs when the brain is jarred from a strong hit to the head which temporarily interferes with brain functioning and may affect memory, balance, judgment and sleep patterns.
Experts say it is important for parents of children who have suffered a concussion to keep their children from returning to play until they have been seen by a doctor. Athletes should also be monitored when returning to academic studies, since concussion can affect mental tasks such as studying.
The committee also advocates for proper use of sports equipment, including helmets, face masks and mouth guards; but warn the equipment may not reduce the risk of concussion.
Nearly 90%of children who suffer a concussion should recover within two weeks. The panel advocates for a concussion treatment plan which would include physical and mental rest. They called on the U.S. Centers for Disease Control and Prevention (CDC) to establish a National Surveillance System for concussion injuries.
Currently, many states have concussion management laws in place, however they are sporadic and not standardized. A national system would require coaches remove athletes from a game after an injury. It would also require doctors sign off on an athlete's return to play following a concussion.
Sports-Related Concussions Linked to Teen Deaths
The report comes amid news this week of the death of a 15 year old Virginia high school football player, who died just days after suffering a concussion during a game.
On Tuesday, Jacob Vick died following a concussion suffered during a game last Friday. Despite the concussion, Vick was reportedly back on the field practicing this week after he was cleared by doctors to play. During practice he collapsed and died a short-time later at a nearby hospital.
Last year, a Washington area teen died after suffering repeated blows to the head while playing football. His family filed a wrongful death lawsuit against his high school, claiming the player suffered a brain injury during play but was not properly examined by the school's staff. The player suffered subsequent blows and jarring trauma to his head during games, including his coach grabbing his helmet by the face mask and shaking his head vigorously.
Earlier this year the NFL announced a deal to conduct a large scale study on treating players' head injuries and other health problems related to traumatic brain injury during play. The deal was struck in association with the National Football Players Association and Harvard University.
"*" indicates required fields