Raw Milk Risks Outweigh Benefits, Johns Hopkins Study Finds
April 03, 2015
By: Russell Maas
Raw milk products are nearly 100 times more likely to cause food poisoning than pasteurized milk, according to the findings of a new study by researchers from Johns Hopkins. 
According to a press release issued late last month, researchers from the Johns Hopkins Center for a Livable Future (CLF) were asked by the Maryland House of Delegate's Health and Operations Committee to prepare a study weighing the benefits and risks associated with consumption of unpasteurized or raw milk products. The findings suggest that even though only 3.5% of the U.S. population drinks raw milk, it is responsible for more than half of all milk-related foodborne illnesses.
The report, "A Literature Review of the Risks and Benefits of Consuming Raw and Pasteurized Cow's Milk," (PDF) comes as lawmakers currently debate House Bill 3, which was introduced in 2014 to legalize the on-farm sale of unpasteurized milk in Maryland.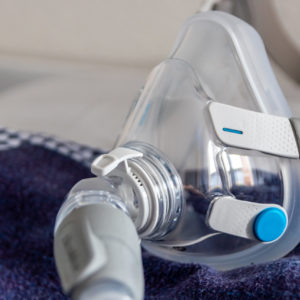 Did You Know?
Millions of Philips CPAP Machines Recalled
Philips DreamStation, CPAP and BiPAP machines sold in recent years may pose a risk of cancer, lung damage and other injuries.
Learn More
A team of researchers from the CFL led by Keeve Nachmanm PhD, director of the Public Health and Food Production Program, reviewed more than 1,000 scientific articles and 81 published journals relevant to the health risks and benefits associated with raw milk consumption. Ultimately, the researchers concluded that "from a public health perspective, it is a far safer decision to discourage the consumption of raw milk."
According to the study, and contrary to raw milk advocates' beliefs, the benefits of raw milk containing more natural antibodies and proteins are outweighed significantly by the threat of untamed and potentially fatal contaminations that are killed off during the pasteurizing process.
During pasteurization, the milk is heated to a specific temperature for a set period of time to kill harmful microbes that may have entered the milk supply from fecal contamination, dairy operations, cow udders or other sources.
Researchers found that raw milk products have been recorded carrying some of the most threatening microbial contaminants such as salmonella, E. coli, listeriosis, Campylobacter, typhoid fever, tuberculosis, diphtheria, and brucellosis. Co-author of the CFL study, Cissy Li, noted that the risks of consuming raw milk instead of pasteurized milk are well established in scientific literature, and in some cases have resulted in fatal consequences to consumers.
Study Confirms CDC Fears
According to the U.S. Centers for Disease Control and Prevention (CDC), outbreaks associated with raw milk products tend to be due to the presence of more harmful bacteria than those that rarely survive the pasteurization process. The most commonly reported raw milk-related outbreaks are E. coli and Salmonella, two of the nation's leading food-borne illnesses.
The CFL's study noted that the consumption of raw milk products has increased over the last few years, even though it is only available for direct purchase at farms in many states. The estimated 3.5% of the U.S. population that consumes raw milk products are more than 100 times more likely to contract foodborne illnesses than those who consume pasteurized milk products, the report states.
In February, the CDC released a study in the journal Emerging Infectious Diseases that reached similar conclusions. CDC researchers found that raw milk product consumers are 150 times more likely to contract harmful foodborne illnesses. The CDC's report reviewed 121 dairy-related disease outbreaks that caused 4,413 illnesses, 239 hospitalizations, and three deaths.
Researchers found that 73 of the outbreaks were officially determined to have been caused by the raw milk products containing harmful pathogens and almost all of the hospitalizations, 200 out of 239, were the direct result of consumption of contaminated raw milk products. The CDC's findings indicated that the 30 states that allow the sale of unpasteurized milk products were recorded as having twice the amount of outbreaks as states that restrict raw milk sales.
"*" indicates required fields