Hospital Brain Infection Risk After Surgery May Be Unavoidable: Report
September 16, 2013
By: Martha Garcia
Following concerns surrounding a potential risk of brain infections from surgical equipment that was shared between two New England hospitals, a new report suggests that exposure to the prions that cause a very rare, but often highly contagious, brain disease known as sporadic Creutzfeldt Jakob Disease (CJD) may be unavoidable, due to how resistant the infectious agents are to standard cleaning techniques.  
A new report published by Scientific American, "Surgical Exposure to a Brain-Eating Protein: A Small but Unavoidable Risk", highlights how prions are hard to diagnose and detect. They also have long incubation periods, can live for years on a surgical instrument, and can survive boiling sterilization temperatures and assaults by alcohol and other cleaning agents.
Fortunately such transmissions are rare, with only two absolutely confirmed cases in history. However, there are a number of suspected cases that have not been confirmed.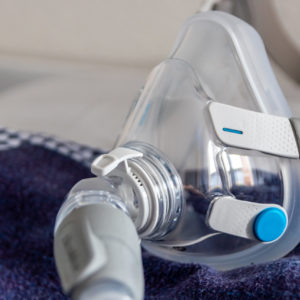 Did You Know?
Millions of Philips CPAP Machines Recalled
Philips DreamStation, CPAP and BiPAP machines sold in recent years may pose a risk of cancer, lung damage and other injuries.
Learn More
New England Hospital Creutzfeldt Jakob Disease Exposures
The report comes following warnings by health officials that at least 15 people from three states may have been exposed to Creutzfeldt Jakob Disease (CJD) after coming into contact with infected surgical instruments. The potential exposure occurred earlier this year, and none of the patients have shown signs of CJD, but the risk may continue for years and serious concerns have emerged over whether the use of contaminated surgical equipment could have been avoided.
Earlier this month, a patient from Catholic Medical Center in Manchester, New Hampshire died from sporadic CJD after undergoing neurosurgery. Officials say the prions, malformed proteins that can damage other proteins in the brain, may have infected Medtornic tools used during the surgery. The same tools were used during several other neurosurgery procedures and underwent rigorous sterilization procedures as dictated by U.S. protocols.
The patient was operated on in May, but was later readmitted after dementia quickly set in. Health officials believe the patient was suffering from CJD at the time the surgery occurred. The same surgical instruments were used on at least 15 other patients at Catholic Medical Center and Cape Cod Hospital in Massachusetts, investigators say, raising concerns that those patients could have been exposed to CJD due to contamination.
Officials notified the patients at risk of infection, but say it is unlikely they will be infected with sporadic CJD. The New Hampshire Department of Health and Human Services says the risk of the other patients contracting CJD is "very low." However they are still taking precautions.
Health authorities say there is little risk of infection because the instruments used on the initial patient were used on the spine and not the brain. The surgical tools used have been quarantined and most likely will be destroyed.
Spontaneous CJD is Lethal But Rare
Creutzfeldt Jakob Disease (CJD) affects one in one million people each year, approximately 200 people annually. CJD strikes for no reason and is almost always fatal. CJD is only detectable by autopsy or brain biopsy after death.
Sporadic CJD is a variant of Creutzfeldt Jakob Disease, also known as "mad cow disease." It occurs spontaneously and is caused by prions, an infectious protein that turns healthy proteins in the brain into unhealthy cells. The prions eventually kill the healthy cells and create holes in the brain. Brain tissue from infected persons can infect a healthy brain.
When symptoms develop they may include rapidly deteriorating memory and cognitive function. It often progresses much faster than Alzheimer's or dementia.
Other symptoms may include anxiety, depression and personality changes. Symptoms may progress to include involuntary movement, blindness, muscle weakness and coma. No treatment or cure has been developed.
In recent years, an increasing number of medical malpractice lawsuits over hospital infections are being filed, as many experts believe that most hospital-aquired infections can be prevented with the exercise of reasonable care. Such lawsuits are unlikely in the case of CJD transmission, since experts indicate that they can occur even when a hospital and its staff have met or exceeded acceptable standards of care.
"*" indicates required fields