Hospital C. Diff Infection Rate Cut Dramatically With Protocol Changes
August 17, 2012
By: Martha Garcia
It appears that the risk of C. diff infections at hospitals could be substantially reduced with simple protocol changes, based on the outcomes at an Ohio hospital that cut the number of infections in half after employing new strategies.
Nationwide, there has been an alarming increase in the rate of hospital C. diff infections since 2009. These serious infections can be very painful and result in thousands of deaths each year in the United States.
According to a recent report in USA Today, The Jewish Hospital-Mercy Health in Cincinnati was able to largely address their C. diff infection problems in only six months, cutting the rate by 50% in that short period of time. In addition, the number of infections has continued to decline, with rate down nearly 80% by this year.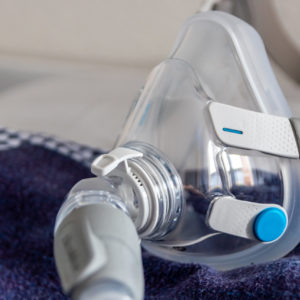 Did You Know?
Millions of Philips CPAP Machines Recalled
Philips DreamStation, CPAP and BiPAP machines sold in recent years may pose a risk of cancer, lung damage and other injuries.
Learn More
The report cites, "Better controls, new room-cleaning strategies and revamped standards of care," as the reasons for combating the alarming rate of the Healthcare Associated Infection (HAI).
Reducing Incidence of C. Diff Infections
The Jewish Hospital-Mercy Health faced critical levels of C. Diff in April 2009. After reading an academic study outlining a new process to asses C. diff, the facility opted for change. Roughly two-thirds of Jewish Hospital's patients were elderly, a particularly at risk group for C. diff.
The hospital began to implement protocols to combat the problem, beginning with rapid identification and isolation, implementing controls on antibiotic use, training medical and support staff and implementing new room-cleaning practices. No additional workers were hired with the protocol changes.
The hospital found that the best preventive measures are constant hand washing of both patients and medical professionals and thorough cleaning of hospital rooms and medical equipment.
Concerns About C. Diff Infection Rates at Hospitals
Clostridium difficile Infection (C.diff) is a spore-forming anaerobic bacillus, a germ that is a common cause of antibiotic-associated diarrhea (AAD). When a person takes antibiotics, the germs that protect against infection are destroyed. During this time a patient can get sick from C. Diff by touching contaminated surfaces or from a contaminated healthcare provider's hands.
Common symptoms of a C. diff infection are watery diarrhea, fever, loss of appetite, nausea and belly pain and tenderness. Elderly people with medical problems are most susceptible to contracting C. Diff, as are patients with serious underlying illnesses and immunocompromising conditions.
The C. diff spores can remain active outside of the body and can be found on bed linens, bed rails, bathroom fixtures and medical equipment. Most commonly C. Diff is treated with an antibiotic, in very rare cases the infected person will require surgery to remove the infected portion of the intestines.
According to the U.S. Centers for Disease Control and Prevention, There are about 215,000 hospital C. diff infections in the U.S. each year, and 263,000 cases of nursing home C. diff infections. The bacteria claims about 9,000 lives in the U.S. annually.
In recent years, hospitals have seen an increasing number of infection lawsuits over C. diff and MRSA (methicillin-resistant Staphylococcus aureus) infections. Many experts have suggested that most of these potentially life-threatening hospital infections can be prevented if steps are taken by the hospital and staff.
"*" indicates required fields