Some Hospitals Force Patients To Pay 10 Times More For Medical Scans Than Their Competitors: Study
December 03, 2021
By: Martha Garcia
According to the findings of a new study, there are wide ranges in the medical costs charged for the same procedures at different facilities, with some hospitals charging up to 10 times more for standard radiology scans of the abdomen, legs, chest and brain, compared to their competitors.
Due to a historic lack of transparency in medical pricing, most patients do not appreciate the massive disparity in the pricing for the same procedures. Although new government mandates now require hospitals to publish their pricing, only about a third of facilities are doing so for radiology scans, according to a research letter published last week in the medical journal Radiology.
CMS implemented the Hospital Price Transparency final rule, effective Jan 1, 2021, to help promote price competition and reduce health care costs. The rule requires hospitals in the US to display the commercial payer-specific negotiated price for 70 CMS-specified common stoppable services. This allows patients to shop prices and schedule procedures in advance.
As part of this new study, researchers with Johns Hopkins School of Medicine and Michigan State University conducted a national analysis of US Centers for Medicare and Medicaid Services (CMS) negotiated prices for 13 specified stoppable radiology services.
On average, 2,053 of 5,700 hospitals reported at least one of the 13 US Centers for Medicare and Medicaid Services-specified stoppable radiology services. Only 36% of hospitals posted their procedure pricing, however, despite the government requirement.
Pricing for images of the brain, abdomen, legs and chest differed significantly across hospitals by thousands of dollars compared to the Medicare rate. In some cases, the price difference between hospitals for these imaging scans was tenfold.
The spread of negotiated commercial pricing was the most significant for contrast enhanced CT scans of abdomen and pelvis and varied the least for mammography.
A CT scan of the head cost $199 at one of the least expensive priced hospitals, but at the most expensive priced hospital a CT scan of the head at $1,882.
Cost differences for MRI of the brain ranged from $550 at the lower end to $4,209 at the expensive end. Cost differences should not be this widespread because imaging is largely standard, the researchers noted.
"Extending early evidence on hospital compliance with the Hospital Price Transparency rule, we found that 8 months after the rule went into effect, only approximately one-third of U.S. hospitals disclosed their commercial negotiated prices for one of the 13 U.S. Centers for Medicare and Medicaid Services-specified shoppable radiology services," the researchers concluded. "The level and spread of commercial negotiated prices among the disclosing hospitals varied substantially across the 13 services. Broad transparency on hospital pricing for shoppable radiology services has the potential to benefit payers interested in shopping for affordable hospital care."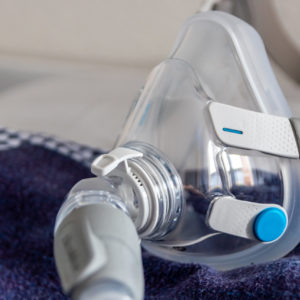 Did You Know?
Millions of Philips CPAP Machines Recalled
Philips DreamStation, CPAP and BiPAP machines sold in recent years may pose a risk of cancer, lung damage and other injuries.
Learn More
Hospitals May Face Fines For Not Revealing Prices
The Biden Administration has indicated it will levy penalties against hospitals that fail to make pricing public. It also banned the use of code embedded in webpages that excluded hospital pricing pages from results using search engines.
Hospitals and insurance companies set the pricing for hospital procedures using confidential negotiations. Other factors that determine pricing include how much leverage hospitals have in contract talks with insurers.
The new Hospital Pricing Transparency rule aimed to help consumers finally see and understand pricing and to take control of where they receive care and at what price point. The findings of the new analysis indicate most hospitals are not abiding by the new rule to publish their pricing for most of the procedures offered, putting consumers at a disadvantage.
"*" indicates required fields