Michigan Hotel Carbon Monoxide Leak Caused by Broken Indoor Pool Heater
April 03, 2017
By: Irvin Jackson
An indoor pool heater at a Michigan hotel is being blamed for a carbon monoxide leak over the weekend, which killed one teen and sickened several others. 
The hotel carbon monoxide leak occurred on Saturday at a Quality Inn & Suites hotel in Niles, Michigan. Employees reportedly called 911 at about 10 a.m., after finding six children unresponsive in the indoor pool area. Another was found in a nearby hotel room. The children ranged in age from 12 to 14 and were there for a birthday party.
First responders with the Niles Police Department and fire department detected high levels of carbon monoxide when they arrived and, despite the risk to themselves, removed the children from the pool area and evacuated the hotel. A seventh child was found during the evacuation and had just recently returned to her room from the pool area.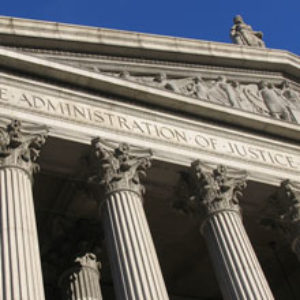 Bryan Douglas Watts, 13, of Niles, was pronounced dead after being taken to a nearby hospital. Eight other children and six adults were taken to nearby hospitals suffering from carbon monoxide poisoning. Among those injured were a hotel housekeeper, two Niles police officers and two Berrien County Deputies, all of whom were exposed to varying levels of the toxic gas.
According to the emergency personnel who arrived on the scene, carbon monoxide levels were at 800 parts per million around the pool area, which is considered a deadly concentration.
Investigators blamed the leak on a pool heater that caused carbon monoxide levels to build up. High levels were detected outside of the pool area as well.
There was no carbon monoxide detector in the pool area, and the hotel has been closed as the investigation continues.
Carbon monoxide gas leaks are a leading cause of fatal poisonings in the United States, due to the difficulty detecting the extremely toxic gas, which can quickly overcome an individual and result in permanent brain damage.
Individuals exposed to carbon monoxide typically experience symptoms similar to the flu. For individuals who survive exposure, many are left with devastating brain damage from carbon monoxide, which can impact them for the rest of their lives.
In many cases, long term injury from carbon monoxide exposure is often preventable with the use of a working detector or alarm, which can provide advance notice to occupants of a building about the presence of the gas.
"*" indicates required fields