Hoverboard Safety Concerns Continue, As U.S. CPSC Investigation Continues
January 29, 2016
By: Russell Maas
As consumer complaints about hoverboard safety problems continue to rise and more retailers offer refunds for the electric, self-balancing scooters, government regulators indicate that they are continuing to investigate complaints of the hoverboards melting, catching on fire and causing users to fall. 
The U.S. Consumer Product Safety Commission (CPSC) issued an update on their ongoing hoverboard investigation on January 20, indicating that engineers with the federal regulators continue to test products manufactured, imported or distributed by 13 different companies.
The investigation was initiated in December 2015, following dozens of reports involving hoverboard fires, or the devices melting due to the lithium ion batteries and circuit board malfunctions.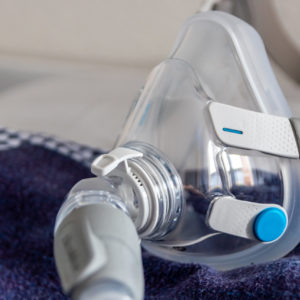 Did You Know?
Millions of Philips CPAP Machines Recalled
Philips DreamStation, CPAP and BiPAP machines sold in recent years may pose a risk of cancer, lung damage and other injuries.
Learn More
Hoverboards were one of the most popular holiday item this past year. But just as quickly as they became popular, consumers realized just how dangerous the electric scooters could be as fire and injuries reports continued to rise.
The CPSC is currently investigating at least 40 fires started from the exploding lithium ion batteries and dozens of burn injuries from melting circuit boards. Reports have ranged from the hoverboards melting floors while plugged in and charging to starting massive house fires resulting in total losses.
The CPSC is investigating the lithium ion batteries being used to power the devices and the agency has claimed that these are similar problems experienced in lithium ion powered laptops before they were regulated.
"At CPSC, our investigators and engineers continue to work diligently to find the root cause of the hoverboard fires that have occurred throughout the country," CPSC Chairman Elliot Kaye said in a statement. "CPSC staff is focusing on the components of the lithium-ion battery packs as well as their interaction with the circuit boards inside the units.  CPSC staff has consulted with test laboratories, lithium-ion battery representatives and other outside experts to verify safe design practices for use of lithium-ion batteries in hoverboards."
The potential safety threat of hoverboards catching fire has resulted in the New York City subway system banning the devices. Officials claim that the hoverboards are too high of a risk to be transported in highly populated areas.
Similarly, over the holiday season the United States Postal Service refused to ship hoverboards by air mail and limited their deliveries to ground transportation only due to the fire risks.
In addition to risks of fires, the CPSC is also investigating the fall hazards associated with the hoverboards, which are supposed to be self-balancing. However, investigators suggest that the boards may be calibrated for a wide range of body weights.
The hoverboards are designed for individuals to step onto the platform between the two battery powered wheels and by applying weight and leaning the board will maneuver in the desired direction. However, the CPSC believes that the hoverboards should be gauged for weight classes as the device may speed up or lurch in an unanticipated manner.
Dozens of emergency room visits from fall injuries have been reported, consisting of facial fractures, contusions, wrist injuries, and head and brain trauma according to the CPSC. The agency's update indicated that hospitals across the country have reported spikes in emergency room visits from hoverboard injuries since the holiday season.
Hoverboard Companies Investigated for UL Fraud
The CPSC also announced recently that they will be looking into counterfeit use of the Underwriters Laboratories (UL) certification mark on various different hoverboards sold in the U.S..
UL is a worldwide safety consultant and certification company that is highly recognized for their thorough product testing and approval. The CPSC indicates that although certain hoverboards may be using "UL certified" components, such as battery packs and power supplies, that the hoverboards and their designed use to power the devices are not UL certified.
Chairman Kaye stated that it is important for consumers understand that the UL certification that many believe to be safe, is not to be considered safe for the devices and should actually serve as an indication to consumers that the products are unsafe.
In his statement, Chairman Kaye also specifically thanked the major on-line retailer Amazon for offering full refunds to consumers who wish to return the devices.
"As encouraged as I am by Amazon's actions, I expect other retailers and manufacturers of hoverboards to take action and offer a full refund now to their customers as well," Kaye stated. "I also expect responsible large-volume online sellers in particular to stop selling these products until we have more certainty regarding their safety."
Certain retailers, such as Amazon, Target, Wal-Mart, Overstock.com, have decided to stop selling certain designs of the hoverboard that include lithium-ion battery assemblies. The United Kingdom has banned the scooters.
At least one Hoverboard fire lawsuit has already been filed against manufacturer Swagway, who sells the self-balancing scooters for roughly $399. The Swagway scooters are among those equipped with lithium batteries and part of the CPSC's ongoing investigation.
Hoverboard manufacturers, importers and distributors involved in the CPSC review include: Smart Balance Wheel/One Stop Electronic Inc.; Smart Balance Wheel Scooter/Glide Boards; Hover-way Hands-Free Electric/Digital Gadgets LLC; Swagway Hands-Free Smart Board/Swagway LLC
Smart Balance Board/I Lean Hoverboards; E-Rover-Mini Smart Balance Scooter/LeCam Technology; Smart Balance Wheels/Kateeskitty
Hoverboard360.com; iMOTO/Keenford Limited; YOOLIKED; Smart Balance Wheel/Luxiyan and Uwheels; and E-Rover Smart Balance Wheel.
Amanda

March 23, 2016 at 8:59 pm

My sons "smart-balance wheel" hover board exploded at our house into flames after only 1 day of using and 1 hour of charging!
"*" indicates required fields