Hoverboard Scooter Bans Issued Amid Safety Concerns, Patent Violations
March 22, 2016
By: Russell Maas
Following a patent claim by Segway for self-balancing personal transport technology, the import of hoverboard scooters have been banned in the United States. The move comes as reports of hoverboard scooter fires and injuries continue to raise serious safety concerns about the controversial product.
The U.S. International Trade Commission (ITC) issued a general exclusion order on March 17, barring the unlicensed entry of the popular "hoverboard" self-balancing scooters.
The action as taken after Segway Inc. filed a patent complaint on March 10, claiming companies violated the patent and stole the intellectual rights to reproduce its hoverboards. The order will virtually ban all imports of hoverboards into the U.S. not made by Segway.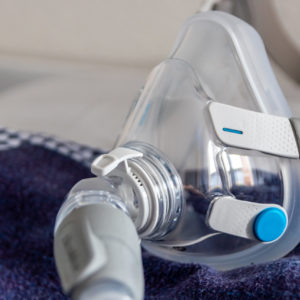 Did You Know?
Millions of Philips CPAP Machines Recalled
Philips DreamStation, CPAP and BiPAP machines sold in recent years may pose a risk of cancer, lung damage and other injuries.
Learn More
A number of state and local bans for hoverboards are already in place, due to the scooters overheating and catching on fire.
Although dozens of mostly Chinese manufacturers import self-balancing t-barred hoverboards into the U.S., the ITC's order specifically names 13 companies, including China's Ninebot, PowerUnion, Robostep, INMOTION, FreeGo China, U.P. Robotics, U.P. Technology, UPTECH as well as Tech in the City, FreeGo USA, EcoBoomer and Roboscooters. The order also individually details a cease and desist order against Ecoboomer, a company that formerly sold and distributed hoverboards into the U.S. that have proven to be extremely hazardous due to their ability to overheat and catch on fire.
Prior to the ITC's general exclusion order, the U.S. Consumer Product Safety Commission (CPSC) issued a warning letter on February 18 to all domestic and foreign hoverboard manufacturers, indicating that all hoverboard products must comply with applicable voluntary safety standards and testing requirements, and that products not in compliance will face detention or seizure when imported into the U.S. The CPSC also indicated that it may issue hoverboard recalls if they are deemed a safety hazard or not in compliance with mandatory safety regulations.
The CPSC hoverboard warning was issued following at least 52 reports of fires that occurred over the roughly 80-day period between December 1, 2015 and February 17, 2016. The fires resulted in more than $2 million in property damage, including the destruction of two homes and an automobile.
Many of the overheating and fire reports indicate the problems occurred while the hoverboards were plugged into the charging station. A CPSC investigation has indicated that many of the scooters are powered by lithium ion batteries that were used with non-issued charging docks, cause overheating issues that have resulted in fires.
In addition to the burn and fire risks with hoverboards, the CPSC has also stated that emergency room visits in connection to hoverboard related incidents have been on the rise, with consumers experiencing burns and fall injuries. The agency released an update in January indicating that hospitals across the country have reported spikes in emergency room visits from hoverboard injuries since the holiday season.
Some of the most common injuries have been facial fractures, contusions, wrist injuries, and head and brain trauma due to the products not being calibrated properly to accommodate all weight classes.
Other Hoverboard Bans Already in Place
As the injuries to riders and to surrounding property continue to rise, and individuals become more aware of the risks associated with hoverboards, a number of different facilities have banned use of the products on their property.
In a press release issued March 18, Baylor University spokeswoman, Lori Fogleman, stated that hoverboards will no longer be allowed in residence halls after spring break, due to potential fire risks.
The Australian Competition and Consumer Commission (ACCC) also just announced a ban of the self-balancing scooters on March 20, stating the "dodgy" battery and electrical components of the boards have caused at least two house fires in Australia that completely destroyed the dwellings. The ACCC stated in their press release that it has already issued 20 hoverboard recalls since late last year and has notified all manufacturers and known importers of the devices that they must be in compliance with UL certifications and proper safety notices.
The potential safety threat of hoverboards catching fire has also resulted in a New York City subway ban on the devices, with officials claiming that the hoverboards are too high of a risk to be transported in highly populated areas.
Certain retailers, such as Amazon, Target, Wal-Mart, Overstock.com, have decided to stop selling certain designs of the hoverboard that include lithium-ion battery assemblies. The United Kingdom has banned the scooters.
At least one Hoverboard fire lawsuit has already been filed against manufacturer Swagway, who sells the self-balancing scooters for roughly $399. The Swagway scooters are among those equipped with lithium batteries and part of the CPSC's ongoing investigation.
"*" indicates required fields