Hypertension On The Rise In U.S. Due To Stress of Pandemic, Researchers Warn
December 07, 2021
By: Martha Garcia
Collectively, the blood pressure of the nation increased significantly during the COVID-19 pandemic, according to the findings of a new study.
Blood pressure measurements for more than a half-million Americans indicated that cases of hypertension were on the rise over the last year, highlighting long-lasting health implications stemming from the stress and the isolation of the pandemic.
In findings published this week in the journal Circulation, researchers with the Cleveland Clinic and Quest Diagnostics evaluated data on 464,585 participants who were required to have their blood pressure measured by trained personnel for three years. The study included employees and their partners from all 50 states who participated in an annual employer-sponsored wellness program operated by Quest Diagnostics.
Researchers compared annual blood pressure changes for 2019 compared to 2018, January to March 2020 compared to 2019, and April to December 2020 compared to 2019.
The data indicated no differences in blood pressure changes from 2019 and January to March 2020. However, there were significant increases in April to December 2020 when compared to 2019.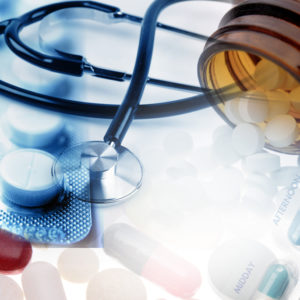 Blood pressure is the measure of blood against the walls of the arteries. Increased pressure can lead to damage to the blood vessels, the heart, the brain, kidneys, and eyes. This can translate to an increase in strokes, heart attacks, heart failure and other serious health events.
Even small increases in blood pressure across the population can have adverse health effects. But these latest findings indicated significant changes across a large portion of the population.
Systolic and diastolic blood pressure increases were seen across genders and all adult age groups. However, larger increases were seen in women for both systolic and diastolic blood pressure, large increases in older participants for systolic blood pressure, and increases in diastolic blood pressure among younger participants.
Hypertension, or high blood pressure, affects roughly half of all US adults. Researchers observed during the pandemic many adults were not exercising as much, they were overeating more, or eating more unhealthy foods, they increased alcohol consumption, decreased visits to the doctor, and faced intense stress.
The conditions were largely linked to the increased isolation, depression, financial burden, and overall decrease in well-being most Americans experienced during the COVID-19 pandemic.
More than 785,000 Americans have lost their lives to COVID-19 to date. Many Americans were already suffering with hypertension before the onset of the pandemic.
Hypertension is known as the "silent killer" because there are often few symptoms, or the symptoms go unrecognized leading to serious side effects and death.
Researchers say the findings of the new study highlight a need to emphasize blood pressure control as a national public health priority, especially as the nation continues to grapple with the effects of the pandemic.
"*" indicates required fields