Hyundai Recalls Impact 420K Sonata, Santa Fe and Veracruz Vehicles
August 04, 2014
By: Russell Maas
About 420,000 Hyundai Sonata, Hyundai Santa Fe and Hyundai Veracruz vehicles are being recalled, after close to 2,000 warranty claims were received involving defects that may increase the risk of auto accidents.
Three separate Hyundai recalls were announced by the U.S. National Highway Traffic Safety Administration (NHTSA) on August 1, involving product defects in the coil springs and brake lines, which cause the vehicles to cut off during use. While Hyundai indicates that it has not received any reports of injuries to date, this may increase the risk of a crash.
The recalls includes an estimated 225,000 Hyundai Santa Fe SUVs, 133,000 Hyundai Sonata sedans, and another 61,000 Hyundai Veracruz SUVs, totaling just under 420,000 vehicles.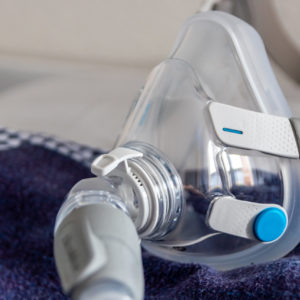 Did You Know?
Millions of Philips CPAP Machines Recalled
Philips DreamStation, CPAP and BiPAP machines sold in recent years may pose a risk of cancer, lung damage and other injuries.
Learn More
The Hyundai Santa Fe recall (PDF) affects 2001 through 2006 model year vehicles, which may have front coil springs that can become vulnerable and weakened over time and exposure to road salt, potentially causing the springs to fracture. Hyundai announced in the product defect letter that, due to the location of the spring and the geometry of the vehicle, a fractured coil spring is almost guaranteed to make contact with the tire, potentially causing the tire to pop and the driver to lose control.
Hyundai has received roughly 1,200 warranty claims of Santa Fe vehicle owners in 20 states that are more prone to having their highways and roads salted due to snowfall.
The Hyundai Sonata recall (PDF) affects model year 2011 vehicles, in which the Hydraulic Electronic Control Unit in the brake system's master cylinder may develop a leak over time due to an insufficient seal between the inner brake hose and the metal brake line fitting. If the brake fluid leak continues the vehicles brake fluid reservoir will become depleted and drivers will require longer distances for braking.
Hyundai has received 415 warranty claims to date, involving reports that drivers experienced a decreased ability to brake. From those claims reported, no accidents have been reported to date.
The Hyundai Veracruz recall (PDF) affects model year 2007 through 2012 vehicles manufactured from December 26, 2006 through July 24, 2012. The vehicles may have an oil leak from the front cylinder bank valve cover gasket. The leak may cause a serious safety defect if the oil builds up on the alternator, which would cause the vehicle to shut off during use. If the alternator is damaged the engine will lose power and eventually stop operating while in use, posing a crash hazard. Warranty claims have indicated a 1.5% claim rate to dealers involving engines stalling due to engine oil damage.
Hyundai has indicated that it plans to service all potentially impacted vehicles at certified local dealers sometime in the beginning of September 2014. Owners will be notified by mailed notice explaining the issues and how to contact their dealer for a free repair.
Photo Courtesy of http://www.flickr.com/photos/hightechdad/CC BY 2.0
Shaunna

February 15, 2023 at 6:47 pm

I havé a 2001 Hyundai Santa Fe and there has.been a recall on the trailing arm and Haundi won't honer it I need to know what to do?

john

September 5, 2014 at 7:41 am

my mother just purchased a 2003 hyundai santa fe gls v-6 4 wheel drive from day one the engine started stalling we were at a stop sign getting ready to go as i was accerating the car lost power for about three seconds to 5 seconds he egine stalled in drive it jerked foward and then regained power. three days later coming to th same stop sign but turning left the car again did the same thing loss[Show More]my mother just purchased a 2003 hyundai santa fe gls v-6 4 wheel drive from day one the engine started stalling we were at a stop sign getting ready to go as i was accerating the car lost power for about three seconds to 5 seconds he egine stalled in drive it jerked foward and then regained power. three days later coming to th same stop sign but turning left the car again did the same thing loss power stalled then regained power..a few days later on the highway the cars air conditioner started to die i was loseing power again the car stated slowing down then suged forward and then started driving normally on the same trip going up hills the car kept shifting up and doewn eracticaly it was not the hill causeing it the transmission had a hard time determing the gear shifts then it started slamming through the gears took it back to the dealership where my mother is still waiting to find out whats going on i pleaded with my mother not to take the car back but they convinced her to let them try to repair it they called her back tonight stating they are trying to narrow the problem down i have done extensive reasearch on model years 2001 to 2013 these problems are on going with this car from years 2001 to present i know that throughtt the articles ive studied and testamoneys from other owners that the dealers supposedly fix these cars and within 3 weeks to 6 months the problems start all over these are intermittent problems that keep occuring these cars are extremely dangerous not only to the owners who drive them but to other motorist....HEY HYUNDAI WAKE UP AND MAKE AMENDS TO ALL OF US WHOSE LIFES YOU PUT IN DANGER DAILY TAKE RESPONSIBILTY BEFORE A YOUNG CHILD ..MOTHER OR FATHER ENDS UP DYING..I JUST FIND IT HARD TO BELIEVE NO ONE HAS DIED YET OR HOW MANY ACCIDENTS WERE CAUSED DUE TO YOUR POTENTIAL DEATH TRAPS AND BLAMED AS DRIVER ERROR THIS IS ENFURATING MANY PEOPLE AND TO THE HYUNDAI DEALERS ONE OF THESE CARS YOU SELL COULD END UP HURTING ONE OF YOUR FAMILY MEMBERS THIS IS JUST FLAT OUT WRONG
"*" indicates required fields