Illinois Burr Oak Cemetery Lawsuits Filed Over Dug Up and Resold Graves
July 14, 2009
By: AboutLawsuits
At least seven lawsuits have been filed against the owners and employees of Burr Oak Cemetery, a well-known Chicago cemetery, where police say buried bodies were dug up and disposed of so that the burial plots could be resold.
The Burr Oak Cemetary lawsuits have been filed by the families of people buried in the cemetery, whose bodies are now missing. The cemetery manager and three workers at the Illinois cemetery are suspected of digging up hundreds of bodies and leaving them in the open air on a vacant lot on the cemetery grounds.
Arizona-based Perpetua, LLC, owns and operates Burr Oak Cemetery and has been named as defendant in the lawsuits. In addition, four employees at the cemetery, Carolyn Towns, Keith Nicks, Terrence Nicks, and Maurice Dailey, have been arrested and charged with body dismemberment.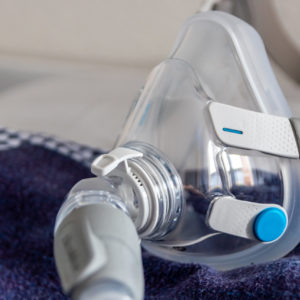 Did You Know?
Millions of Philips CPAP Machines Recalled
Philips DreamStation, CPAP and BiPAP machines sold in recent years may pose a risk of cancer, lung damage and other injuries.
Learn More
Burr Oak Cemetery, which is located in Alsip, Ill., was the first cemetery dedicated to African Americans and contains the bodies of several famous African American figures. Emmett Till, a young boy who was lynched while visiting the South during the Civil Rights movement, was buried there. Although Till's current grave, where he has been buried since his body was exhumed in 2005 as part of a new investigation into the death, does not appear to have been disturbed, his original glass-top casket, which was to be preserved for a memorial, was found in the corner of a shed, infested with a family of possums.
Some of the lawsuits filed are seeking class action status, arguing that the number of plaintiffs is likely to be in the thousands, and that the defendants and findings of fact are likely to be virtually identical in all cases. The lawsuits seek compensation for the emotional distress suffered by family members, among other damages.
According to one Burr Oak Cemetery class action lawsuit filed by plaintiffis Kevin Majors and Edward Strickland, the scope of plaintiffs may not be limited to people related to those whose burial sites were desecrated. "[T]he class extends to all persons whose family members are buried in the same sections of the cemetery where bodies have been disturbed, all of whom are entitled, at a minimum, to reasonable assurances from the Defendants," the lawsuit filing argues.
The Cook County sheriff's office has declared the entire cemetery a crime scene. State officials have begun procedures for revoking Perpetua's license and officials are seeking an injunction to halt any more burials at the cemetery.
Sheriff deputies said last week that at least 300 gravesites have been confirmed as disturbed, and they expect that number to rise. One entire section devoted to children appears to be missing, law enforcement officials noted.
Roseann

November 10, 2022 at 9:04 am

I hope this cemetery which is a quarter of a mile is not like Burr oaks cemetery wish I could speak to an attorney regarding consultation but it's all under investigation

keta

November 7, 2022 at 11:12 am

Reading comments allow the same People of Color seeking answers how does the Cook County Sheriff Jason Moran get the attention he is doing something when Homewood Memorial Gardens is considered to be doing business with Cook County allowing a white Owner reuse and sold already used Graves purchased through Contracts our Cook County Board signed off since 1980. To know this Sheriff with Tom Dart m[Show More]Reading comments allow the same People of Color seeking answers how does the Cook County Sheriff Jason Moran get the attention he is doing something when Homewood Memorial Gardens is considered to be doing business with Cook County allowing a white Owner reuse and sold already used Graves purchased through Contracts our Cook County Board signed off since 1980. To know this Sheriff with Tom Dart made their way to this Famous Black Cemetery while White Workers are doing the same to millions at Homewood I just found out the Leahy & Hoste who collected 65 victims of Burr Oak followed the same Cook County Sheriff to Burr Oak Cemetery as if they were purchasing Slaves at a time we all have been victims of desecration, exhumation and possible lost while the Cook County Sheriff was at all times was involved in the same criminal acts at Homewood. The Sheriff should of never been allowed to have a role in any of these Cemeteries that involved Black Families believe Me I am a victim who is living with documents that indicate I would be placed in the same Grave with My Father and possible others in the same Grave because the same Cook County Sheriff with the Staff at Homewood is on CD's naming the Cook County Sheriff Detectives at night desecrating Graves and possible blaming someone other then themselves. So I Say This Black Matters also When Our Loved Ones Leave To Rest Forever.

Celestine

April 21, 2022 at 1:18 pm

This was a criminal enterprise defiling our loved ones and the Lord. May justice be served!

Anthony

January 31, 2022 at 2:21 pm

My father was buried there and for several years I couldn't find his grave headstone. My family would visit on Father's day every year when my mother was alive , 1988 and me and my children years after until we couldn't find it anymore. What to do?

LInda

May 11, 2021 at 4:31 pm

I can't find my love ones can anyone help me I went on mother's day looking for my mom. My whole family is there this is so sad 1st

Andrea

October 6, 2014 at 5:38 pm

My father was place to rest there and we can't find his body.what do I do?I'm his only child.

Richard

August 9, 2012 at 1:58 pm

Im angry my great grands were buried there Richard and Mary Parham this is a travesty . Richard and Mary are patriarch and Matriarchs of the family with historical significance born to parents of slaves

Tonetta

May 17, 2012 at 12:33 am

This dose not make any sense at all. You would think that Bur oak would have enough graves sites. I have family buried there.

Ruben

January 7, 2012 at 2:16 pm

This is sad. This is the first time i have seen this. My dad is buried in Bur oak. I have no idea if my dad is still there now. WOW.

mildred

June 9, 2011 at 3:54 am

It's sad to say but I'm going to say it.I don't care if they never fix that cemetery up again.for what so they can do it to another family.all trust is gone when they took my Little angel out of Babyland.now I don't know were her remains are.How can people be that cruel to disturb any grave mainly a baby's grave.

Giles

March 8, 2011 at 5:18 am

i have family buried there i dont no have they been disturbed.

Cecelia

January 21, 2011 at 9:52 pm

My mother is buried at Burr Oaks, and my great-grandson. We can not find thier graves.

clinton

August 5, 2010 at 11:47 am

I can't find my fathers or Aunts grave. what can I do

James

November 29, 2009 at 10:08 pm

I also would like to know the status of the suit and other info.

Vanessa

November 21, 2009 at 3:06 am

I would like to know my legal rights because my mother grave site was moved to another location without my permission or knowledge. PLEASE share any information. thank you GOD bless!

David

October 25, 2009 at 3:35 am

I was the Police Magistrate for the Village of Alsip, having been elected to that office in 1961. Burr Oaks always appeared to have been neglected as far as appearances. It looked more like vacant,uncared for, plot of ground. I believe the boundaried were 123rd from Crawfprd tp Cicero Avenue. It was rumored that Alsip was incorporated because of the establishment of the cemetary. Supposedly, as in[Show More]I was the Police Magistrate for the Village of Alsip, having been elected to that office in 1961. Burr Oaks always appeared to have been neglected as far as appearances. It looked more like vacant,uncared for, plot of ground. I believe the boundaried were 123rd from Crawfprd tp Cicero Avenue. It was rumored that Alsip was incorporated because of the establishment of the cemetary. Supposedly, as in the South, the pine boxes containing the bodies were buried on top of each other and at times because of the Chicago weather, the coffins would become exposed. Supposedly, bodies were transferred from expensive,elaborate, coffins, to simple pine boxes for burial. To my recollection, the Services, were always conducted near the entrace to the cemetary at 123rd and Crawford,and never at the grave site. To my knowledge, another famour person buried there, was "Night Train" Lane, a famous professional football player. The cemetary was surrounded by fences and new homes built in 1961 through 1965 by a builder named Dick Hibbot. We used to watch the burial services from the windows of his model home office. The services were always respectful and very beautiful, including many flowers; I was not aware as to why the Blacks weren't buried in Chicago, which was just across the street from Alsip. An interesting aside, is that Emmet Till's father was hung by the US Army in Europe, during WWII, after having been convicted of Rape of Foreign National.

frances

October 11, 2009 at 11:22 pm

I have a husband and daughter buried there at burr oaks and wonder if they have been disturbed.

Jean

October 3, 2009 at 6:21 pm

It's not unbelievable that it happened -- human greed for money exist -- probably always will. What is sacred to many, is not sacred to a few. This is a case of a few people seeking an unsavory way to make money. To these people, the cemetery was a storage place for bones and boxes. To us who had and have loved ones rested here, we are victims of burglary. Fortunately, the criminals will face t[Show More]It's not unbelievable that it happened -- human greed for money exist -- probably always will. What is sacred to many, is not sacred to a few. This is a case of a few people seeking an unsavory way to make money. To these people, the cemetery was a storage place for bones and boxes. To us who had and have loved ones rested here, we are victims of burglary. Fortunately, the criminals will face the charges and restitution of sorts will be made. My grandparents and aunt were buried here. They were kind, compassionate and forgiving people. In this situation, I am the same. However, the owners of the cemetery should be held accountable for not holding their employees accountable. Where were the owners of the cemetery? Why were these four people allowed to get away with such acts for so long? I think this situation is bigger than just these 4 people. Where was the governing authority? What agency governs other cemeteries? I suspect Burr Oak is not the only cemetery that practices such greed. All cemeteries should be examined for such practices as digging up graves--It only seems reasonable that space is limited in a graveyard. What do other cemeteries do when space runs out -- especially if there is no land to expand.

edward

August 8, 2009 at 12:07 pm

my granddad was one of the deceased that was disrespected and dug u.The owners and everyone involed should be procecuted to the fullest instinct of the law.Money will not make what these people did better it will only send a message to people in that kind of business.

Ronald

July 24, 2009 at 2:52 am

I'm a son Ronald of Roy i want to KNOW whats going on and how it"s going to be RESLOVE I KNOW IT NOT RIGHT TO DIG UP BODYS for EXYRA MONEY!!! Me and my FAMILY have SPEND a LOT of MONEY to let my FAMILY REST IN PEACE AT BURR OAK CEMETERY CHICAGO ILL.

imelda

July 23, 2009 at 12:05 pm

i have a daughter that was buried out there in the babyland section 6, this has been a nightmare not knowing if she was one of the graves disturbed. my grandparents are there and others.

lynette

July 16, 2009 at 9:27 pm

I wonder if someone can tell me how to get in touch w/ someone about the burr oak situation, I live in Indiana w/ my mother and her father is burried at burr oak and she wants to know was he disturbed

carolyn

July 14, 2009 at 4:26 pm

I HAVE FOUR FAMILY MEMBERS IN BURR OAK CEMATARY. I AM VERY HURT BY THIS INFORMATION .THIS IS WHERE THE FAMILY PLAN TO PUT EVERY FAMILY MEMBER TO REST IN PEACE. NOW THINGS MIGHT HAVE TO CHANGE.

Sharon

July 14, 2009 at 3:40 pm

Among all the articles written on the Burr Oak crimes during this past week, I recommend the following two very good articles: http://www.ethicsoup.com/2009/07/burr-oak-cemetary-mama-where-are-you-theyve-robbed-your-grave.html http://www.ethicsoup.com/2009/07/where-is-emmett-tills-coffin-where-are-the-babyland-graves-.html

Brenda

July 14, 2009 at 3:05 pm

This is so up setting to everyone that have a loved one buried there. They should make them pay for this crime. It is a sad day when you now have to worry about when you die will your grave site be safe My heart goes out to all of those who has passed and their living loveones who have to deal with this saddness. Prayers to all of you. Brenda
"*" indicates required fields