Risks of Driving on Marijuana, Prescription Drugs Raises New Safety Questions: NHTSA
February 18, 2015
By: Russell Maas
Two new studies by the National Highway Traffic Safety Administration (NHTSA) indicate that while the number of alcohol impaired drivers on the road is steadily decreasing, the number of drivers impaired by marijuana or prescription drugs continues to rise. 
The findings from the 2013-2014 Roadside Survey of Alcohol and Drug Use by Drivers were released by the NHTSA on February 6, raising new safety questions about the types of impaired driving that pose a risk on the roads.
The agency indicates that the number of alcohol impaired drivers has decreased by roughly one-third since 2007. However, nearly one in four drivers tested positive for at least one other drug or illegal substance that could affect safety.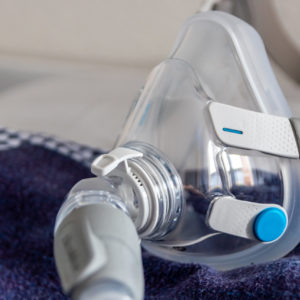 Did You Know?
Millions of Philips CPAP Machines Recalled
Philips DreamStation, CPAP and BiPAP machines sold in recent years may pose a risk of cancer, lung damage and other injuries.
Learn More
The National Roadside Survey has been conducted five times over the last 40 years and is a completely voluntary, anonymous survey that gathers data in dozens of locations across the country from drivers who agree to participate.
To conduct the research, the NHTSA sets up multiple roadside signs that indicate a voluntary survey site is ahead and researchers gather breath samples and survey question answers from those who choose to volunteer.
The surveys are designed to gather impaired driver information so that the NHTSA can examine alcohol and drug use trends on a national scale.
When the survey was first implemented in 1973, the focus was on tracking the percentage of alcohol impaired drivers on roadways only. Since the recreational and medical use of marijuana along with other illegal drugs has become so prevalent in the U.S., the agency added drug use questions and now examines substance abuse trends other than just alcohol.
The most recent National Roadside Survey performed between 2013 and 2014 found a decline in each breath alcohol content (BrAC) category. The results indicated the amount of drivers impaired with BrACs of 0.8 and higher had decreased by 30% since the 2007 study. Additionally, the results indicated an 80% reduction among drivers operating motor vehicles under any level of alcohol influence. Although the use of alcohol while driving is decreasing, evidence shows the number of drivers with marijuana in their system grew by nearly 50%.
Researchers performed a second survey that assessed whether marijuana use by drivers is associated with a greater risk of crashes. The survey found that marijuana users are more likely to be involved in accidents but it may be contributed to more than just the use of the drug. The results showed that marijuana users are more likely to travel in vehicles with multiple occupants creating a more distracting environment. The study showed that groups of young men are more common users and already are statistically slated to be involved in more accidents.
Associate Administrator, Jeff Michael, commented that it is a well-known fact that marijuana impairs a driver's judgment, reaction time, and awareness and that these findings highlight the importance for further research to understand how marijuana use affects drivers so states and communities who legalize the drug can craft the best safety policies.
Changes in state policy that allow for recreational and medical use of marijuana may have an impact on the increase of marijuana impaired drivers on roadways, however the surveys do not permit a state-by-state comparison. The NHTSA recognizes from the results that further research must be done on the use of marijuana and how it may impact drivers.
"*" indicates required fields