Study Finds Increase in Psychotropic Drugs Prescribed to Children with Type 1 Diabetes
October 10, 2023
By: Martha Garcia
More children with type 1 diabetes are being prescribed psychotropic drugs, such as Xanaz, Prozac, and others, despite little evidence to support their safety among pediatric patients.
According to the findings of a study published last week in the medical journal JAMA Network Open, researchers warn that doctors are prescribing more medications to children with type 1 diabetes to treat attention deficit hyperactivity disorder (ADHD) and depression, and most of the children are taking those medications long-term.
A team of international researchers from the U.S., Sweden, the UK, and other countries conducted a population-based cohort study of 3.78 million Swedish children and teens from 2006 to 2019, using data from multiple Swedish registers.
The researchers compared psychotropic drug prescribing and dispensing rates between children and teens who had type 1 diabetes and those who did not. They found those with type 1 diabetes were being given psychotropic drugs at increasing rates.
The study focused on psychotropic medications, especially hypnotics like Ambien and Lunesta, ADHD drugs such as Ritalin and Adderall, anxiolytics like Xanax and Valium, and antidepressants like Prozac and Zoloft.
Overall, rates of prescribing for psychotropic medications were higher among children and teens with type 1 diabetes than those who didn't have the condition.
According to the data, dispensing of psychotropic drugs among children with type 1 diabetes increased from 0.85% in 2006 to 3.84% by 2019. Among teens with type 1 diabetes, rates increased from 2.72% to 13.54% during the study period.
More than half of the children who were taking psychotropic drugs used them for one year or more. Psychiatric care was the most common prescription source.
Type 1 Diabetes and Psychotropic Drugs
Type 1 diabetes is a condition that impairs how the body makes insulin. It typically appears during childhood and treatment often requires regular blood sugar monitoring and insulin therapy to supplement the body's lack of insulin. Children with type 1 diabetes face elevated risks of psychiatric disorders.
Psychotropic drugs are medications that can affect the chemical makeup of the brain and nervous system. They range from stimulants like Adderall to mood stabilizers such as the antidepressant Prozac. However, many psychotropic drugs have the risk of side effects like headaches, weakness, diarrhea, and vomiting.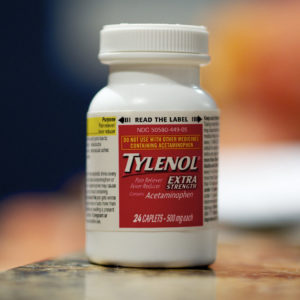 Despite the risk of adverse effects, psychotropic medications are commonly used as a cost-effective approach to alleviating psychological symptoms.
However, researchers in this new study warn there is little safety evidence for use of psychotropic drugs among children and teens, especially considering adolescent brains are still developing and the effects of these chemical-altering drugs may be significant.
"These findings call for further research to evaluate the benefits and risks of psychotropic medications for children and adolescents with type 1 diabetes and highlight the need for clinical attentiveness and recommendations," the researchers warned.
Researchers also warn it is necessary for pediatric diabetes care and mental health care to be integrated, to help with early detection of psychological concerns and medication monitoring among children and teens.
"*" indicates required fields