Air Travel May Include Increased Death Risk For Infants: Study
August 29, 2014
By: Martha Garcia
Infants may face a much greater risk of death during an airplane flight than previously believed, according to the findings of new research that examined reports of emergencies occurring in-flight on commercial airlines.
In a study published last month by the medical journal Pediatric Critical Care Medicine, researchers from Rainbow Babies and Children's Hospital in Cleveland determined that infants are at greater risk of dying during air travel than children of other ages, especially when they are suffering from preexisting medical conditions.
Researchers conducted a retrospective cohort study involving in-flight emergencies between January 2010 and June 2013, identifying more than 7,500 events involving children reported to ground-based medical support.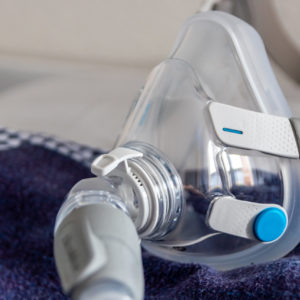 Did You Know?
Millions of Philips CPAP Machines Recalled
Philips DreamStation, CPAP and BiPAP machines sold in recent years may pose a risk of cancer, lung damage and other injuries.
Learn More
Focusing on children who experienced a medical emergency resulting in death during a commercial airline flight, researchers found that the average age of children who died was 3 and a half months. However, the majority of the children were younger than two years old and traveling on long flights between continents.
Children are allowed to share a seat with an adult on an airplane until they are over two years old. While researchers found no clear conclusion to the deaths, they believe infants sitting on the lap of an adult passenger may contribute to an increased rate of deaths during air travel.
Researchers postulated that this may be because lap infants are more likely to be suffocated or compressed by the adult they are sitting with, as the adult shifts in their seat during sleep.
Pediatric in-flight deaths are very rare, but occur most often amonh infants and children with medical conditions. Four of the infants who died during the time period of the study suffered from preexisting medical conditions, and two of those were on long flights, travelling to access advanced medical care.
In-flight turbulence was identified as the leading cause of injury to children on airplanes, as they are knocked around or bumped into another row, causing injuries.
Many Infant Deaths Unexplained
In half the cases studied, the causes of death were not immediately apparent. One child suffered cardiorespiratory arrest after suffering acute respiratory distress during the flight. Five were found a-systolic, showing no signs of cardiac activity.
Many of the deaths showed similarities with Sudden Infant Death Syndrome (SIDS). SIDS is often associated with infants who are put to sleep on their stomach instead of the recommended position on their back.
Another possible cause could be the lower oxygen levels on airplanes, researchers said. Airlines pressurize the cabins using warm, compressed air. The air is bled from the jet engines and circulated through the cabin.
Low oxygen levels can affect immature respiratory systems in babies causing severe side effects, including death.
A recent study focusing on the death of an airline pilot called into question the safety of compressed air in airplane cabins. The study found the air can have serious health consequences causing neurotoxicity to consumers who travel frequently or have prolonged exposure. This may be more so true for young infants with immature respiratory and neurological systems.
Warren

September 4, 2014 at 4:41 am

Death is a tragedy that prompts intense emotional reactions among surviving family members. After the initial disbelief, denial, or numbness begins to wear off, parents can fall into a prolonged depression. This depression can affect their sleeping, eating, ability to concentrate, and general energy level. Crying, weeping, incessant talking, and strong feelings of guilt or anger are all normal rea[Show More]Death is a tragedy that prompts intense emotional reactions among surviving family members. After the initial disbelief, denial, or numbness begins to wear off, parents can fall into a prolonged depression. This depression can affect their sleeping, eating, ability to concentrate, and general energy level. Crying, weeping, incessant talking, and strong feelings of guilt or anger are all normal reactions.Recent advances in medical research shows us that babies that die of SIDS may not be as healthy as we once thought. Scientists have uncovered an abnormality in the brain stem of SIDS victims that make them vulnerable to sudden, unexpected death. Wholesale escapes
"*" indicates required fields