Infection-Causing Bacteria Lingers on Cribs, Toys, Books: Study
December 31, 2013
By: Martha Garcia
The findings of a new study suggest that cultures of certain bacteria may linger on objects, such as cribs, toys, books and other children's items, surviving long after scientists originally thought possible and potentially posing a risk of common infections.
Researchers from the University of Buffalo studied laboratory formed cultures, or biofilms, of Streptococcus pneumoniae and Streptococcus Pyogenes. The study, published this month in the journal Infection and Immunity, found that bacteria not only survived outside of the human body, the typical vessel needed for growth, but lasted for months and were viable forms of infection.
S. Pyogenes is the bacteria that commonly causes strep throat and skin infections. S. Pneumoniae is the leading cause of respiratory tract infections, ear infections and other types of infections which plague children and the elderly, often causing death.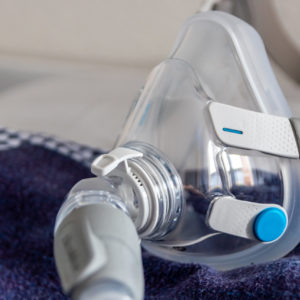 Did You Know?
Millions of Philips CPAP Machines Recalled
Philips DreamStation, CPAP and BiPAP machines sold in recent years may pose a risk of cancer, lung damage and other injuries.
Learn More
Researchers tested surfaces like toys, books and other day care items which kids touch every day. The surfaces revealed high levels of bacteria, both types of species, many hours after the surfaces had been cleaned. In fact, 4 of 5 stuffed toys tested positive for S. Pneumoniae and other surfaces revealed colonies of S. Pyogenes.
The new information raises the possibility that bacteria may survive in the environment outside of the human body, with the potential to continue to be infectious. Previously scientists believed the bacteria would die outside the body and needed human contact by breathing in infected bodily excretions from sneezing or blood to be transmitted.
Toys, Cribs Could Be Reservoirs of Bacteria
Study author Anders Hakansson indicates that some items may serve as reservoirs for bacteria growth for as long as several months. The findings suggest the possibility that contact with potentially harmful bacteria may be much more common than health experts previously believed.
While researchers incubated the bacteria, this typically isn't how the bacteria grows in humans. However, the team wanted to see how well the bacteria would survive outside of the body, and were surprised by the viability and results.
Researchers took one month old cultures of the bacteria from the contaminated objects and colonized mice. This may indicate the bacteria may be able to potentially infect humans without body to body contact.
This type of direct infection process may point to the need for cleaning protocols to be changed in day cares, schools, home nurseries and hospitals, especially considering the bacteria was found after surfaces were cleaned. The surfaces were tested in the morning before the day care opened, well after the last human contact.
Experts say the best way to protect yourself from bacteria which can cause illnesses like strep throat and ear infections, is to practice good hygiene. Health officials recommend washing hands often using warm water and soap and lathering for at least 20 seconds.
The U.S. Centers for Disease Control and Prevention recommend washing hands especially after touching particularly germ laden surfaces, like toys, door handles and faucets. Officials also recommend refraining from touching your face after touching these surfaces to prevent offering germs direct access to the body.
"*" indicates required fields