Information About Link Between Zantac and Cancers Caused By NDMA To Be Presented During "Science Day" in MDL
October 28, 2021
By: Irvin Jackson
The U.S. District Judge presiding over all Zantac cancer lawsuits has scheduled a "Science Day" that will be held in December, at which time the parties will make presentations designed to educate the Court about the recalled heartburn drug and the cancers caused by NDMA, which is a chemical byproduct that contaminated the pills.
Zantac (ranitidine) was a popular heartburn treatment used by millions of Americans before it was recalled from the market in late 2019, following a discovery that the active pharmaceutical ingredient is inherently unstable, and produces high levels of the chemical byproduct N-Nitrosodimethylamine (NDMA), which is a potent human carcinogen.
GlaxoSmithKline, Boehringer Ingelheim, Pfizer, Sanofi and various other manufacturers, distributors and retailers involved in the sale of brand name Zantac or generic ranitidine pills now face more than 100,000 product liability claims brought by former users who allege Zantac caused various types of cancer, including bladder cancer, colorectal cancer, esophageal cancer, breast cancer and others.
Given common questions of fact and law raised in the litigation, all Zantac cases brought throughout the federal court system are centralized before U.S. District Judge Robin L. Rosenberg in the Southern District of Florida, who is presiding over coordinated discovery and pretrial proceedings, including a series of early "bellwether" trials that are designed to help the parties gauge how juries are likely to respond to certain evidence and testimony that will be repeated throughout the claims.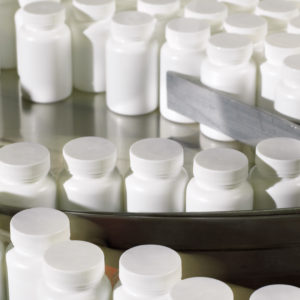 As part of the pretrial proceedings, Judge Rosenberg has established a "bellwether" program, where a small group of representative claims are being prepared for early trial dates in the MD, which are designed to help evaluate the strengths and weaknesses of each side's position, and promote eventual settlement negotiations.
Throughout the pretrial proceedings, the Court will be asked to rule on a number of matters which will require background knowledge about science related to the heartburn drug and the side effects of NDMA that contaminated Zantac pills.
In a scheduling order (PDF) issued on October 27, Judge Rosenberg announced that the court will hold a Science Day on December 2 at the Paul G. Rogers U.S. Courthouse in West Palm Beach, Florida. Presenters will be required to appear in person, but the proceedings will also be available via Zoom teleconference.
In preparation for the Science Day conference, the Court called for each side to submit 20 scientific studies, and a list of 10 studies each, which the parties believe the Court should focus on most in preparation for the Science Day.
On the Science Day itself, the parties will instruct the Court about how it should review and understand the presented information about Zantac and cancers caused by NDMA, such as providing details about the scientific terminology and statistical analysis concepts, before giving their presentations.
"The parties' presentations are intended for the Court's education and foundation only," Judge Rosenberg wrote. "The parties agree that the presentations may not be used for deposition, discovery, motion practice, or otherwise."
Zantac Cancer Concerns Emerged in Late 2019
Public concerns about the link between Zantac and cancer first emerged in September 2019, when an online pharmacy discovered that each pill may expose users to levels of NDMA that are drastically higher than the permissible and safe. The FDA has previously found that the daily safe limit for NDMA exposure is only 96 nanograms (ng). However, pills tested by the independent pharmacy found that users may be exposed to more than 3 million nanograms from each Zantac pill.
Investigations have confirmed the problems were not caused by contamination or changes in the manufacturing process, but appear to be part of the inherent molecular structure of the active pharmaceutical ingredient in Zantac, ranitidine.
Plaintiffs allege the manufacturers of Zantac knew or should have known about these problems for decades, yet aggressively marketed and sold brand-name prescription, generic and over-the-counter versions of Zantac for years, without warning users that it may cause them to develop cancer.
Following coordinated pretrial proceedings before Judge Rosenberg, if the parties fail to reach Zantac settlements or another resolution for the claims, thousands of individual cases may end up remanded back to U.S. District Courts nationwide for individual trial dates in the coming years.
Kenneth

May 24, 2022 at 6:33 pm

Very disappointed after two years being told I had a very good case against Zantac now to be told that my terminal kidney cancer according to science will not be in the case so apparently a federal court gets to decide who can bring litigation against Zantac I would think kidney cancer would be right up front nope the attorney has dropped my case I still believe my cancer was caused by approxim[Show More]Very disappointed after two years being told I had a very good case against Zantac now to be told that my terminal kidney cancer according to science will not be in the case so apparently a federal court gets to decide who can bring litigation against Zantac I would think kidney cancer would be right up front nope the attorney has dropped my case I still believe my cancer was caused by approximately 10 years of Zantac of 150 mg a day
"*" indicates required fields