Long-Term Exposure to Raid, Similar Insecticides May Increase Heart Disease Risks: Study
December 31, 2019
By: Martha Garcia
Long-term use of common pesticides, such as mosquito repellent and other insecticides, may increase an individual's risk of death and heart disease, according to the findings of a new study.
Researchers from the University of Iowa say long-term exposure to certain popular household products, such as Raid or Lice treatment shampoos, appear to increase a person's risk of early death from any cause. Their findings of the new study were published December 30, in JAMA Internal Medicine.
Pyrethroid insecticides are commonly found in mosquito repellents, pet sprays to repel fleas and ticks, insecticides for gardens, and lice shampoos and sprays. The chemical doesn't cause immediate acute reactions in humans, but it is absorbed by the body, metabolized, and exerted in urine.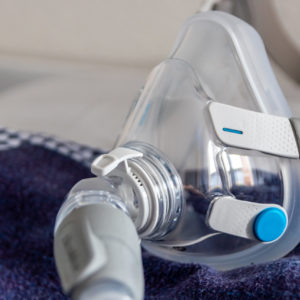 Did You Know?
Millions of Philips CPAP Machines Recalled
Philips DreamStation, CPAP and BiPAP machines sold in recent years may pose a risk of cancer, lung damage and other injuries.
Learn More
Researchers studied 2,100 adults in the United States older than 20 years who participated in the U.S. National Health and Nutrition Examination Survey conducted from 1999 to 2002. The study followed participants for an average of 14 years.
Participants provided urine samples to determine levels of pyrethroid metabolites to determine exposure to the chemical. This was compared to mortality data.
During the study period, 246 deaths occurred. Of those, 41 were associated with cardiovascular disease and 52 were associated with cancer.
The data suggests higher exposure to pyrethroid insecticides was linked to an increased risk of death from all causes and to a higher risk of death from cardiovascular disease.
The study indicates that prolonged exposure to pyrethroid insecticides through any source increased a person's risk of cardiovascular disease and early death. Those with the highest levels of exposure had a 56% higher rate of all-cause death. They also had three times the risk of death from cardiovascular disease.
Pyrethroid insecticide chemicals are found in products like Raid insect killer, Rid lice treatments, Advantage and Advantix pet flea control products. The chemicals are in many common household products and can have a cumulative effect of which most consumers are unaware.
Researchers admit the study had some drawbacks, since it contained a small sample and was not an extensive study of a large group of people that focused on the cumulative effects of pyrethroid chemicals.
A single exposure to pyrethroid insecticides is unlikely to cause harm to humans, the researchers noted. However, they concluded that long term exposure may do harm and cause serious side effects.
Amanda

December 22, 2022 at 10:52 pm

My husband is in bad shape he can't breathe right he can't sleep laying down he has to sleep in a chair

Terry

September 8, 2022 at 5:57 pm

My doctors said that my lung cancer was caused by insecticides and I used raid ,ortho and off spray for years

Roosevelt

May 13, 2022 at 4:12 pm

I have been using raid ant and roach killer daily over the past six months. Spraying it on surfaces in my kitchen to eradicate a roach infestation. For the last four months I've had sores inside my nose. They don't seem to be healing. I'm waiting to see an ENT Doctor. Is there anyone else having this experience?

Kaye

April 10, 2022 at 4:13 pm

I hv been breathing rapid cockroache spray for 10yrs I hv to keep it in my hm to keep those creepy bug away from my home, these things r in my dishwasher my counters in my cupboards, coffee pot maker. I even have the bug things u put in ur hm to keep bugs away. OMG hving hard time to breathe after spring that crap & I hv been doing it for 10 years Kaye
"*" indicates required fields