Medtronic Infusion Set Recall Insulin Pump Lawsuits
July 01, 2009
By: AboutLawsuits
Insulin pump manufacturer Medtronic Inc. has issued a recall of approximately three million Quick-set infusion sets for its MiniMed Paradigm insulin pumps due to a manufacturing defect that could result in the delivery of incorrect doses of insulin. This may cause serious injury or death for diabetics using the Medtronic insulin pumps.
STATUS OF MEDTRONIC RECALL LAWSUITS: Product liability lawyers are currently reviewing potential cases for insulin pump lawsuits for individuals who suffered an injury caused by one of the recalled Quick-set infusion sets.
MANUFACTURER: Medtronic Inc.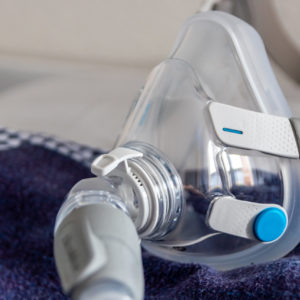 Did You Know?
Millions of Philips CPAP Machines Recalled
Philips DreamStation, CPAP and BiPAP machines sold in recent years may pose a risk of cancer, lung damage and other injuries.
Learn More
>>SUBMIT A CLAIM TO A PRODUCT RECALL LAWYER<<
OVERVIEW: On July 10, Medtronic Inc. indicated that approximately 2%, or about 60,000, Quick-set infusion sets from the MiniMed Paradigm insulin pump may not vent air pressure properly, resulting in correct doses of insulin.
Infusion sets are disposable plastic tubes that deliver insulin from the pump into the patient. They are generally disposed of after three days.
The Medtronic insulin pump recall affected all infusion sets with a lot number starting with "8" marked on the product box label and on each infusion set package.
The FDA has previously issued a warning to Medtronic Inc. regarding problems with quality control at its manufacturing center in Puerto Rico, where the Synchromed and MiniMed Insulin pumps are manufactured. FDA investigators found a broad range of problems that included the plant's procedures for inspecting products for defects and determining whether those defects were of significant concern.
INSULIN OVERDOSE: Symptoms of an insulin overdose could include:
Headache
Irregular Heartbeat
Increased Pulse or Heart rate
Sweating
Tremors
Nausea
Increased Hunger
Anxiety
Anyone that suspects they are suffering from an insulin overdose or another diabetic injury from insufficient delivery of insulin should seek medical attention immediately.
Jack

December 19, 2012 at 4:35 pm

Reading these comments has given me a headache, nausea and anxiety. Do I have a case?

janie

September 26, 2009 at 3:43 am

i started my insulin pump in february,and the mini med paradigm were lot 8.when the recall happen i had used most of them.since then i had medical problems.such as nausea,headaches,anxiety,and hungry all the time.my doctor sent me to get different tests,even to a neurologist because they could not pin pont my problem.medical bills iam still paying for.

Joe

September 22, 2009 at 5:30 pm

I have a client who has come to me with the news that his wife was using these pumps and has died. The recal didn't come until shortly after her death at the end of April.

david

August 26, 2009 at 7:26 pm

i have been sending minii med paradigm quick-sets back to medtronic inc. for the past 2-3 yrs.telling them is something wrong with them they should have fixed this problem a long time ago i spent time in the hospital because of this
"*" indicates required fields