Intermezzo Side Effects May Carry Same Risks as Ambien: Public Citizen
April 12, 2013
By: Austin Kirk
The consumer watchdog group Public Citizen is warning that side effects of Intermezzo, a shorter acting version of the sleeping drug Ambien, may carry similar safety risks the next morning while engaging in activities that require alertness, such as driving a car. 
In the April edition of Public Citizen's Worst Pills Best Pills newsletter (subscription required), an article highlights the risks associated with zolpidem, the active ingredient contained in both Ambien and the new formulation sold under the brand name Intermezzo.
The FDA issued a safety alert regarding side effects of Ambien and other sleeping pills in January, requiring manufacturers to cut the recommended dose in half for women and to urge doctors to prescribe the lowest dose that treats a patient's insomnia.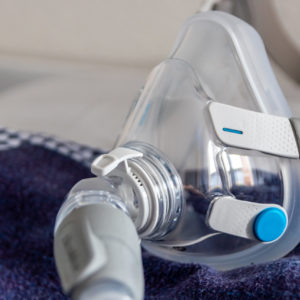 Did You Know?
Millions of Philips CPAP Machines Recalled
Philips DreamStation, CPAP and BiPAP machines sold in recent years may pose a risk of cancer, lung damage and other injuries.
Learn More
The only drugs specifically identified in the FDA warning were Ambien, Ambien CR, Edluar and Zolpimist, which all contain zolpidem. However, the agency did not specifically identify Intermezzo, which was approved in November 2011 as a shorter acting version of the drug.
Intermezzo is different from the other drugs because it is designed to be taken in the middle of the night by people who are awakened and cannot get back to sleep, unlike the other drugs which are taken before bed time. Public Citizen notes that the FDA rejected approval of Intermezzo twice due to concerns that its effects would last through the following morning.
"[E]ven with its shorter action time, Intermezzo presents some of the same serious safety concerns as earlier formulations of zolpidem," according to Public Citizen.
Zolpidem is a sedative-hypnotic medication used in adults to treat insomnia. The FDA warnings were issued earlier this year after findings from a driving simulation study revealed some individuals had blood levels in the morning containing zolpidem that were high enough to impair driving and increase the risk of a motor vehicle accident.
The FDA issued safety alert also emphasized drowsiness is listed as a common side effect for zolpidem and other sleep medications, along with drowsiness the day after taking the medication. However, the FDA also warned the medication may impair mental alertness, even if the user feels fully awake.
Public Citizen also noted other side effects of zolpidem, including severe anaphylactic reactions, memory loss, depression, suicidal thinking, respiratory depression, addiction, fetal harm and neonatal withdrawal.
"Given some of the risks presented by zolpidem and by sleeping pills in general, it is probably a good idea to try nondrug approaches to getting to sleep before approaching your doctor for a pharmaceutical solution," the group advised.
"*" indicates required fields