Intuitive Surgical Warning Letter Over Da Vinci Problems Posted by FDA
August 01, 2013
By: Irvin Jackson
The FDA has released a warning letter issued to Intuitive Surgical, which castigated the makers of the da Vinci surgical robot for failing to tell federal regulators about certain warnings and information the company sent to doctors using the machine for robotic surgery.  
The FDA warning letter does not come as a surprise, as many of the findings were noted in an inspection report released in June and Intuitive Surgical CEO Gary Guthart warned investors it was coming during a conference call on July 17.
The official letter stems from an FDA inspection between April 1 and May 30 at the company's Sunnyvale, California production facility. Investigators reportedly found that in several cases Intuitive Surgical sent out field correction letters to doctors and hospitals in order to correct or prevent da Vinci problems. Federal regulations require that the FDA be informed within 10 working days of such a notification, but the FDA investigators say the agency got no such notifications.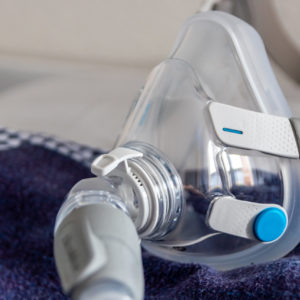 Did You Know?
Millions of Philips CPAP Machines Recalled
Philips DreamStation, CPAP and BiPAP machines sold in recent years may pose a risk of cancer, lung damage and other injuries.
Learn More
One of the notifications appears to show that Intuitive Surgical knew that the da Vinci had problems with electricity arcing from the tools as early as October 2011. The FDA says that at that time the company have initiated a field correction by sending letters on the proper use of the Tip Cover Accessory and that generators should be used with the robot's monopolar instruments. According to the agency, the company sent out the letters in response to complaints and medical device reports (MDRs) that doctors had experienced electrical arcing through damaged tip covers that resulted in patient injuries.
That appears to contradict statements the company made in a prior da Vinci robot recall issued earlier this year, when Intuitive Surgical announced that it was replacing some of its monopolar scissors, known as "hot shears" because they may be prone to develop microfractures that allow electrical arcing. At that time, the company implied it was unaware of any injuries associated with the defective da Vinci hot shears caused by electrical arcing.
According to a report in June, Intuitive Surgical received at least 134 complaints and 82 MDRs involving the problem just between January 2010 and December 2011.
The FDA also indicated that Intuitive Surgical sent a notice to clients in October 2011 about issues with use of the da Vinci robot for thyroidectomy, indicating that the device was not cleared for that indication after the manufacturer received at least 13 complaints and filed 5 MDRs related to thyroidectomies with da Vinci robots between July 2009 and October 2011. This action was also not reported to the FDA, according to the letter.
That same month the company issued a third field correction letter instructing da Vinci users on proper inspection of instrument cannulas and proper flushing of the instruments and transporting the da Vinci from one facility to another.
A fourth letter was sent out by Intuitive Surgical in January 2013, changing the user manual to warn surgeons not to use the da Vinci on certain types of patients, including children. The FDA letter notes that had it known about the field corrections it would have considered the actions class II da Vinci surgical robot recalls because they all involved reducing or preventing a health risk posed by the surgical robot.
In addition, it was reported earlier this month that a Class II da Vinci robot recall was issued after it was discovered that about 30 of the robots were not properly tested before being distributed. That means that since October 2011, according to the FDA, there have been at least five different actions that may be considered a recall involving the da Vinci surgical system, only two of which were announced to the public.
Da Vinci Robot Concerns Continue to Mount
Over the past year, there has been mounting controversy involving da Vinci robotic surgery, with many in the medical community questioning the safety and effectiveness of the robot for a number of procedures.
Intuitive Surgical also faces a growing number of da Vinci product liability lawsuits filed on behalf of patients who indicate that they suffered burns, tears and other internal injuries that were allegedly caused by problems with the robot.
Earlier this month, the company scaled back sales predictions for the coming months, but blamed the slow down on the health care industry, instead of concerns over problems with the robot itself. However, some analysts predicted trouble for the company earlier this year, highlighting the emerging controversy surrounding da Vinci robot surgery procedures and the company's aggressive sales tactics, which many believe pushed use of the machine beyond what was safe or effective.
Citron Research released a report that predicted Intuitive Surgical's share price would drop to $350 before eventually falling to $250 by mid-2014. The group warned that new sales would "flatline" amid increased awareness about the risk of problems from da Vinci robotic surgery and emerging evidence about the lack of long-term benefits.
In March another firm, Northland Capital Markets, warned that the popularity of the da Vinci Surgical System may be more due to aggressive marketing by Intuitive Surgical than any actual medical benefits provided over alternative surgical methods.
"*" indicates required fields