Invokamet Approved For Use As Front-Line Diabetes Treatment, As Health Concerns Continue to Emerge
May 26, 2016
By: Irvin Jackson
As a growing number of potential side effects of Invokamet continue to emerge as more people start using the new-generation diabetes drug that combines Invokana with metformin, federal regulators have agreed to approve the medication as a front-line treatment for adults with type 2 diabetics.
Invokamet was originally approved by the FDA in 2014, combining the older diabetes treatment metformin with Johnson & Johnson's recently introduced drug Invokana, which is part of a new class of diabetes medications known as sodium glucose co-transporter 2 (SGLT2) inhibitors. These drugs work in a unique way, by inhibiting some kidney functions to increase the amount of sugar excreted in the urine.
Since Invokana and Invokamet have hit the market, the drugs have been aggressively marketed by Johnson & Johnson and many diabetics have been switched to these new-generation treatments. However, a steady stream of new safety risks with Invokana and Invokamet have emerged as more individuals use the drugs; including ketoacidosis, bone fractures, amputations and kidney problems.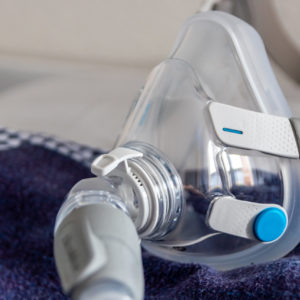 Did You Know?
Millions of Philips CPAP Machines Recalled
Philips DreamStation, CPAP and BiPAP machines sold in recent years may pose a risk of cancer, lung damage and other injuries.
Learn More
Despite increasing concerns about the rapid adoption of the new diabetes treatments, Johnson & Johnson's Janssen Pharmaceuticals subsidiary indicated this week that the FDA has approved Invokamet for the first time as a front-line treatment. Previously, the drug was only approved for use after other treatment options to control glucose had been attempted.
According to Janssen, approval came following a phase 3 study, which showed that Invokamet lowered blood sugar more than when patients used either drug alone. However, the move is likely to increase the number of individuals exposed to the drug, which some critics indicate has not been sufficiently tested and carries inadequate warnings about several serious and potentially life-threatening health risks.
Invokamet and Invokana Side Effects
Invokana (canagliflozin) was the first SGLT2 inhibitor approved in the United States, introduced by Johnson & Johnson's Janssen unit in March 2013. Since then, a growing number of similar drugs have joined this new class of diabetes treatments, including Invokamet, Farxiga, Xigduo XR, Jardiance and Glyxambi.
Only two years after the medications hit the market, the FDA launched an investigation in serious health risks associated with the medications after identifying a potential link between Invokana and ketoacidosis, which involves a dangerously high concentration of acid levels in the blood. In May 2015, the agency indicated that it had identified at least 20 reports of individuals being hospitalized due to acid problems with the drug or other members of the SGLT2 inhibitor class of diabetes medications.
Following a safety review, the FDA ultimately required Johnson & Johnson to add new Invokana warnings about ketoacidosis in December 2015, urging users to stop taking the drug and seek immediate medical attention if they experience symptoms like abdominal pain, fatigue, nausea, respiratory problems or vomiting.
Additional safety risks led the FDA to require new Invokana bone fracture warnings in September 2015, and earlier this month the agency indicated that it is reviewing a large number of reports that suggest there may be a link between Invokana and amputations involving the leg, feet and toes.
Last year, the Institute for Safe Medication Practices (ISMP) raised serious questions about Invokana, Invokamet and other SGLT2 inhibitors, suggesting that the risks associated with use of the drugs may outweigh the benefits. After evaluating adverse event reports submitted during the first full year the drugs were on the market, the ISMP identified a potential link between Invokana and kidney failure, indicating that it would not be a surprising risk given how the drugs inhibit normal kidney function, raising questions about whether the drug makers adequately researched the potential side effects.
Hundreds of individuals nationwide are now pursuing an Invokana lawsuit or Invokamet lawsuit against Johnson & Johnson, alleging that the drug maker has placed its desire for profits before consumer safety by pushing doctors to switch patients to the new treatments without providing adequate warnings about the health risks.
As Invokana injury lawyers continue to review and file cases for individuals who have experienced problems like ketoacidosis and kidney failure, it is ultimately expected that thousands of claims may be presented in courts nationwide.
"*" indicates required fields