Invokana Amputation Warning Is Latest Side Effect Added to Diabetes Drug Label
May 17, 2017
By: Irvin Jackson
Amid continuing concerns about the steady stream of Invokana side effects that have emerged since the new generation diabetes drug hit the market a few years ago, federal regulators announced this week that yet another label update will be necessary to inform users about the increased risk of leg and foot amputations. 
Invokana (canagliflozin) was introduced by Johnson & Johnson and its Janssen Pharmaceuticals subsidiary in March 2013, as the first member of a new class of diabetes drugs, known as sodium-glucose co-transporter 2 (SGLT2) inhibitors. The drug works in a different way than prior diabetes treatments, and has been aggressively marketed by the drug makers as a superior treatment option. However, the FDA has required several warning updates over the past few years, adding information about kidney problems, diabetic ketoacidosis and other health risks.
This week, the FDA issued yet another drug safety communication about Invokana, indicating that drugs cotaining canagliflozin must now carry a boxed warning about the amputation risks, which is the strongest warning that a drug can be required to carry. In addition to Invokana, the warnings will also be placed on Invokamet, which combines Invokana with the older diabetes treatment metformin, as well as the long-acting Invokamet XR.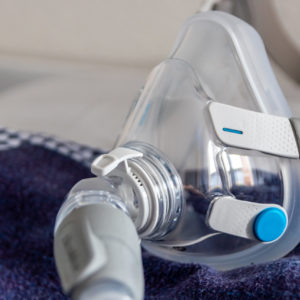 Did You Know?
Millions of Philips CPAP Machines Recalled
Philips DreamStation, CPAP and BiPAP machines sold in recent years may pose a risk of cancer, lung damage and other injuries.
Learn More
Federal health regulators indicate that the new Invokana amputation warnings are necessary to make sure that patients and the medical community are aware of the risk, placing the information in a black box prominently placed on the label about the importance of looking out for signs of problems.
"Patients taking canagliflozin should notify your health care professionals right away if you develop new pain or tenderness, sores or ulcers, or infections in your legs and feet," the FDA advises. "Talk to your health care professional if you have questions or concerns. Do not stop taking your diabetes medicine without first talking to your health care professional."
Diabetes itself carries an amputation risk due to the disease's side effects. However, the FDA says this appears to be specific to the Invokana drugs themselves, pointing to new data from two large clinical trials, known as CANVAS and CANVAS-R. The two studies showed that over the course of a year, the risk of leg or foot amputation is double when compared to patients who took a placebo.
According to the CANVAS findings, 5.9 out of every 1,000 patients treated with Invokana or a similar drug had to undergo amputation. that compares to 2.8 out of every 1,000 patients treated with a placebo. Similarly, CANVAS-R found a ratio of 7.5 out of every 1,000 patients, compared to 4.2 out of every 1,000.
"Amputations of the toe and middle of the foot were the most common; however, amputations involving the leg, below and above the knee, also occurred," the FDA notes. "Some patients had more than one amputation, some involving both limbs."
The warning comes almost exactly a year after the FDA first announced it was launching an investigation into the Invokana amputation risks. At the time, the agency said that it appeared the problems mostly affected the toes of patients who took Invokana and similar drugs.
Although the medication has been aggressively marketed as a superior diabetes treatment, as more and more individuals are switched to this new treatment, a number of serious safety risks with Invokana have emerged in post-marketing adverse event reports, including diabetic ketoacidosis, kidney failure, bone fractures and now amputation problems.
Invokana Side Effects
The warning comes as Johnson & Johnson and it's Janssen subsidiary face a growing number of Invokana lawsuits and Invokamet lawsuits and Invokamet lawsuits filed by individuals who allege that the drug makers failed to adequately research the medication before introducing it, and withheld information about severe side effects to avoid any impact on sales.
Most of the cases involve individuals who used Invokana and subsequently developed a serious medical condition known as diabetic ketoacidosis, which involves a dangerous build up of acid levels in the blood that requires hospitalization. A number of Invokana kidney failure lawsuits have also been filed, as well as heart attack and stroke claims.
Only two years after the drug was introduced in the United States, the FDA launched an investigation into a link between Invokana and ketoacidosis in May 2015, indicating that the agency had identified at least 20 reports of individuals being hospitalized due to acid problems with the drug or other members of the SGLT2 inhibitor class of diabetes medications.
Following a safety review, the FDA ultimately required Johnson & Johnson to add new Invokana warnings about ketoacidosis in December 2015, urging users to stop taking the drug and seek immediate medical attention if they experience symptoms like abdominal pain, fatigue, nausea, respiratory problems or vomiting.
In September 2015, the FDA required new Invokana bone fracture warnings, indicating that the drug may also lead to decreased bone density.
A detailed review of adverse event reports submitted to the FDA during the first year Invokana was on the market, which was conducted by the Institute of Safe Medication Practices (ISMP), identified a potential risk of kidney damage with Invokana and other SGLT2 inhibitors.
In June 2016, the FDA required new Invokana warnings about kidney problems, indicating that use of the SGLT-2 inhibitors may increase the risk of acute kidney injury, which may result in hospitalization or potentially lead to kidney failure and death.
More than 230 product liability lawsuits over Invokana are currently pending as part of a federal MDL, or multidistrict litigation, which has been centralized for coordinated pretrial proceedings before U.S. District Judge Brian Martinotti in the District of New Jersey to reduce duplicative discovery into common issues, avoid conflicting pretrial rulings and to serve the convenience of the parties, witnesses and the judicial system.
As Invokana injury lawyers continue to review and file cases for individuals who have experienced problems after switching to the new generation diabetes drug, it is ultimately expected that hundreds more, if not thousands, of claims may be presented in the coming months and years.
"*" indicates required fields